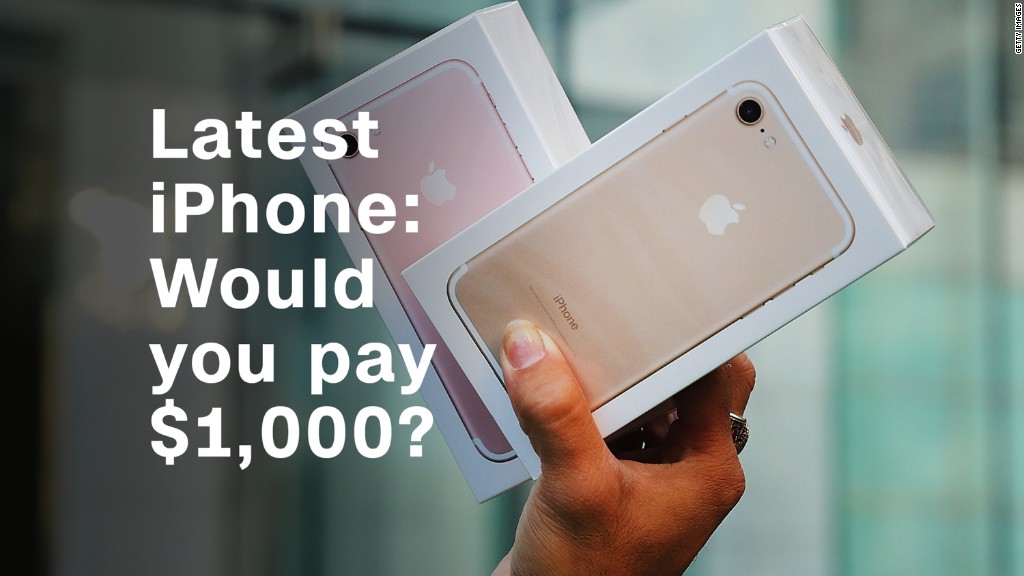 Smartphone users of the world: Go to Saudi Arabia if you want a good deal on an iPhone 7.
An annual ranking from the Australian financial firm Commonwealth Securities (CommSec) pinpoints Saudi Arabia as the cheapest country to buy an iPhone 7, at just $639.73. The ranking does not include price comparisons for the anticipated iPhone X, which is expected to retail for more than $1,000.
CommSec converted the iPhone 7 price tag from 57 nations into U.S. dollars to give consumers a good idea of affordability and consumer purchasing power. The iPhone 7 was released late 2016.
Here's an overview of the cheapest places to buy an iPhone 7 with 32 GB capacity:
1. Saudi Arabia – $639.73
2. Japan – $648.03
3. U.S. – $649.00
4. United Arab Emirates – $707.63
5. Hong Kong – $715.25
6. Hungary – $722.16
On the flip side, CommSec's Chief Economist Craig James notes that "Brazilian and Argentinian customers pay the highest prices in the world to buy the latest technology."
Here's a list of the most expensive places to buy the same iPhone 7:
1. Argentina – $1,629.55
2. Brazil – $1,133.28
3. Turkey – $1,114.40
4. Serbia – $1,028.60
5. South Africa – $1,005.13
6. Czech Republic – $977.35
Prices for the same items can vary widely across different countries based on factors including taxes, tariffs, shipping costs and fluctuating currency levels.
Related: Will $1,000 iPhone = $1 trillion value for Apple?
CommSec notes that its annual ranking, which began in 2007 comparing iPods, is similar to the Big Mac index compiled by The Economist magazine, which has been comparing Big Mac prices around the world since 1986.
The Big Mac index was designed to be "a lighthearted guide to whether currencies are at their 'correct' level," said The Economist. It makes "exchange-rate theory more digestible" for readers.
But CommSec says its index is more helpful than the Economist's list because McDonald's (MCD) Big Macs can't easily be traded across borders. Buying an Apple (AAPL, Tech30) iPhone abroad might be a viable option if the price is much cheaper, noted report author, James.
"If [iPhones and iPads] are particularly cheap in one country it could cause tourists to buy their tech devices when on holiday [and] prompt people to buy them online in other countries," said James.
James notes that Aussie travelers could save $190 Austrialian dollars if they buy the latest 10.5-inch iPad Pro in Hong Kong instead of at home.
The biggest savings would be reserved for an Argentinian who's visiting Saudi Arabia for work, who could save nearly $1,000 by buying an iPhone 7 in the Gulf state instead of at home.
Then again, a round-trip flight between the two far-away countries could easily surpass $2,000, which negates any possible savings.
CNNMoney (London) First published September 12, 2017: 10:21 AM ET