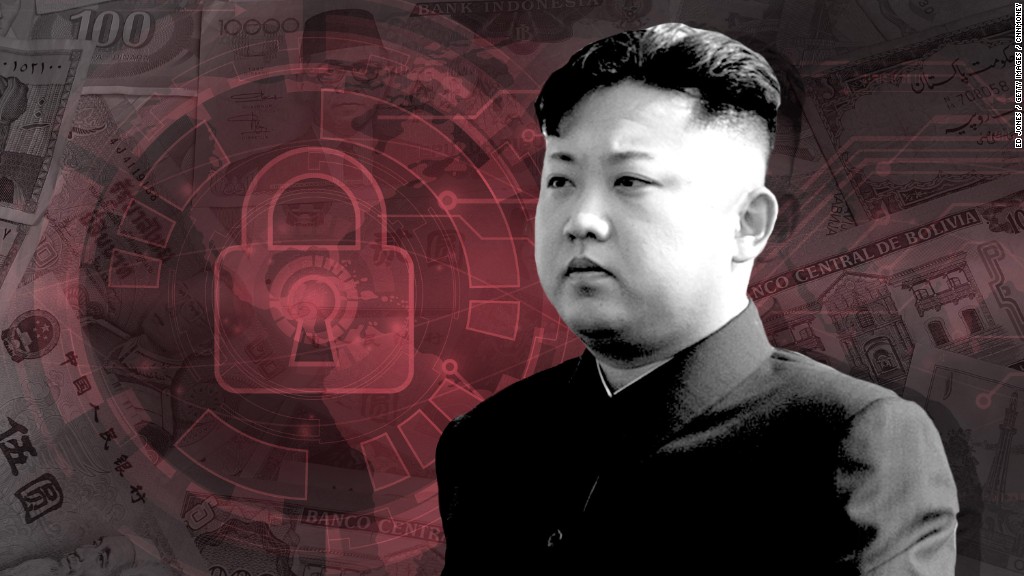 The U.S. has moved to seize nearly $2 million from a Chinese company that it says laundered money for North Korea.
The Chinese trading firm acted as a front company to quietly move funds through the U.S. financial system for Foreign Trade Bank, a major North Korean lender that's under sanctions, U.S. prosecutors said Thursday.
The announcement adds to U.S. pressure on China to do more to clamp down on North Korea, which has dodged international sanctions designed to stop money being funneled into its nuclear weapons program.
The U.S. prosecutors said their move to take $1.9 million from the Chinese company, Mingzheng International Trading, is "one of the largest seizures of North Korean funds by the Department of Justice."
Related: How North Korea makes its money: Coal, forced labor and hacking
CNN wasn't able to reach Mingzheng for comment Friday. A phone number listed for the firm in the northeastern Chinese city of Shenyang no longer works. The local commerce bureau didn't respond to calls seeking a functioning number.
Previous investigations by the United Nations and the U.S. have also found evidence they say shows North Korea is using networks of front companies to gain access to global banks. That's despite efforts to cut Kim Jong Un's regime out of the international financial system.
The U.S. move against Mingzheng "is a good first step but we need to do more to have an impact," tweeted Anthony Ruggiero, a senior fellow at the Foundation for Defense of Democracies, a U.S. think tank campaigning for more scrutiny into China's role in North Korea's evasion of sanctions.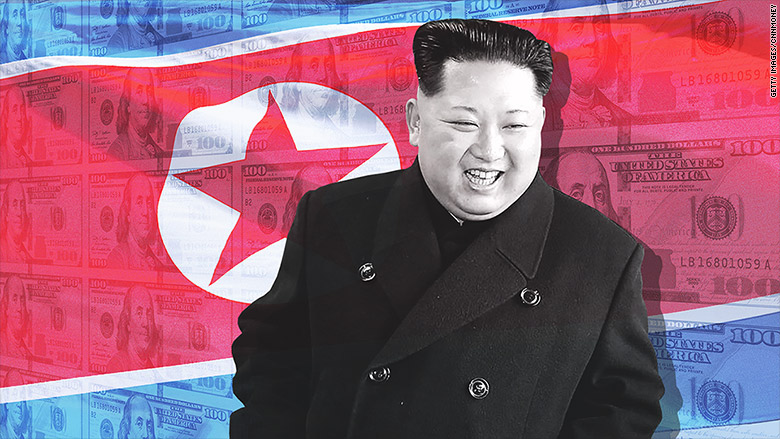 Ruggiero advocates more aggressive measures, including fines on Chinese banks that are used by front companies for North Korea.
Other experts argue the U.S. should work with Chinese authorities to clean up China's trade with North Korea.
Related: China is squeezing North Korea – but not too hard
The Chinese government said earlier this week that it will take serious action against businesses or individuals that are found to have broken Chinese law by dealing with North Korea. But it said it opposes interference by other countries.
According to U.S. prosecutors, Mingzheng is owned by a Chinese citizen and operates as a front company for Foreign Trade Bank, which they say acts as North Korea's primary foreign exchange bank.
The U.S. sanctioned the bank in 2013 as part of efforts to cut off funding for firms that were allegedly supporting North Korea's production of nuclear weapons.
CNNMoney (Hong Kong) First published June 16, 2017: 5:13 AM ET