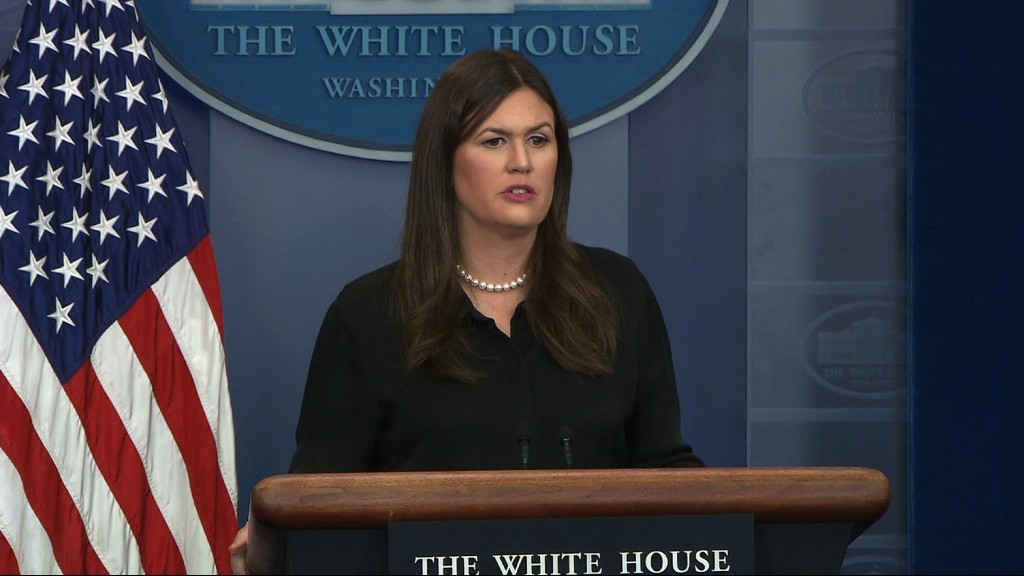 President Trump has a new target in the media — ESPN.
The president said on Twitter on Friday morning that ESPN "is paying a really big price for its politics (and bad programming). People are dumping it in RECORD numbers. Apologize for untruth."
He was apparently referring to ESPN anchor Jemele Hill, who in a recent tweet said that "Donald Trump is a white supremacist who has largely surrounded himself w/ other white supremacists."
She later expressed regret for the tweet, saying that it painted ESPN in an unfair light. ESPN said it had accepted her statement.
But White House press secretary Sarah Sanders said Wednesday at a press briefing that Hill's criticism of the president should be considered a "fireable offense by ESPN."
Neither Hill nor ESPN immediately responded to Trump's tweet, and ESPN did not immediately respond to a request for comment.
Wall Street analysts and ESPN executives generally agree that ESPN's subscriber losses are largely a result of a changing business model, not a reaction to perceived political bias.
As the monthly cable bundle has become more and more expensive, and streaming has become more popular, some homes have dropped the big bundles that include ESPN, the priciest channel on cable. Others have discontinued cable altogether and turned to streaming services.
The vast majority of U.S. homes continue to pay for cable, including ESPN. But the cutbacks have put pressure on ESPN and other sports networks.
To address this, ESPN is planning to roll out a direct-to-consumer streaming service next year.
On Fox News, it's a popular talking point that ESPN's subscriber losses are due to ESPN's liberal bias, but there's very little evidence to support that theory.
CNNMoney (New York) First published September 15, 2017: 7:58 AM ET