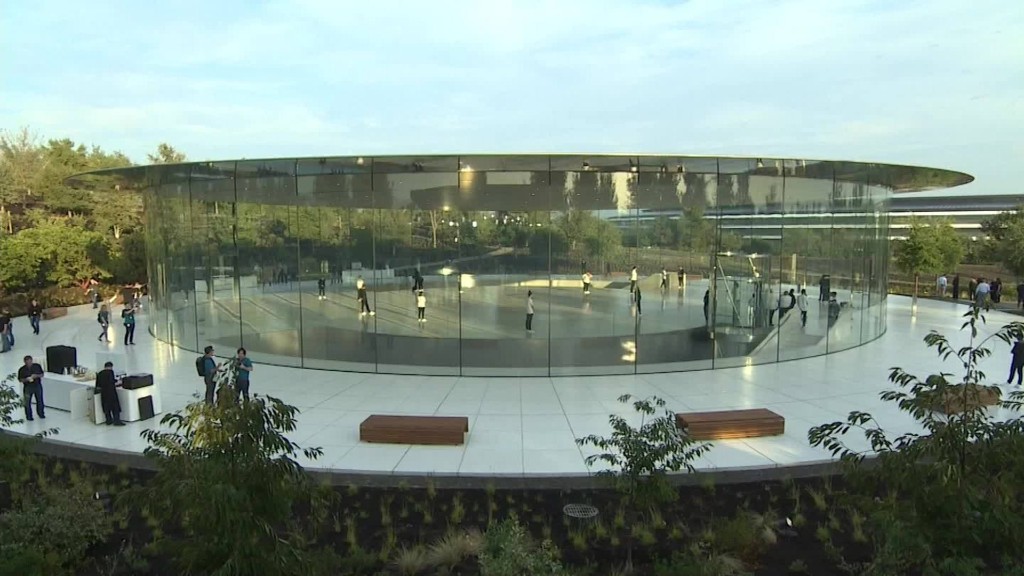 RIP cord chargers.
On Tuesday, Apple unveiled the iPhone X, alongside the iPhone 8 and iPhone 8 Plus — all of which support wireless charging.
The new iPhones will use a universal wireless charging system called Qi, which is already widely available at coffee shops, stores and airports around the globe. It is in every Starbucks (SBUX) store, and Ikea makes furniture with wireless charging capabilities.
Apple (AAPL, Tech30) teased its AirPower wireless charging mat, which will debut next year. It can simultaneously charge your iPhone, AirPods and Apple Watch.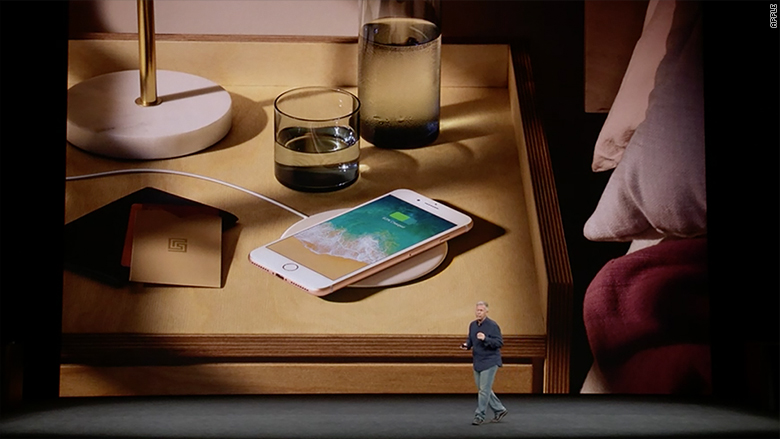 For now, users will have to use third-party wireless charging stations. Most wireless chargers that are already on the market will work with the iPhone, and they can be had for as little as $8 on Amazon.
Related: Apple unveils iPhone X
Apple isn't the first smartphone maker to offer wireless charging. Samsung Galaxy phones already have wireless charging and it is also available on many other high-end Android phones.
Apple's new all-glass design makes wireless charging possible: You can't wirelessly charge a phone through aluminum.
In addition to supporting wireless charging, the iPhone 8 devices are faster, sturdier and have an improved camera. The company also previewed a few new features coming to iOS 11, such as augmented reality.
On Tuesday, Apple also revealed the Apple Watch Series 3, which is cellular-enabled.
CNNMoney (New York) First published September 12, 2017: 3:15 PM ET