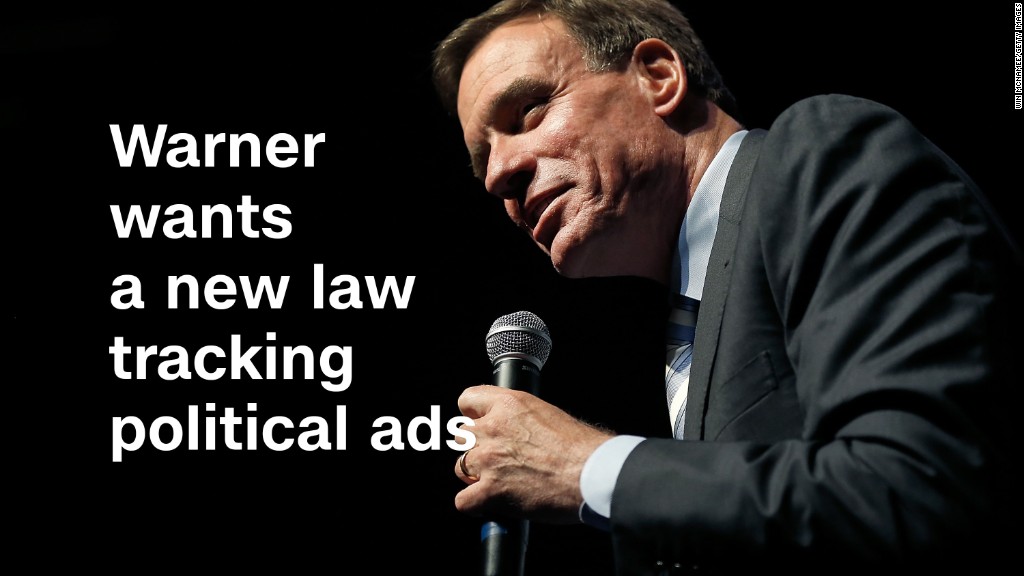 The Senate Intelligence Committee has invited Facebook, Twitter and Google parent company Alphabet to testify at a public hearing on how foreign nationals used digital media platforms to influence American politics and the 2016 presidential election, three sources familiar with the matter told CNN.
The hearing, scheduled for November 1, follows Facebook's disclosure that it had sold about $100,000 in ads to Russian troll farms connected to about 470 inauthentic accounts. Representatives from Twitter will meet privately with Senate Intelligence Committee staff on Thursday and are expected to disclose similar findings.
Facebook (FB, Tech30), Twitter (TWTR, Tech30) and Alphabet have yet to respond to the invitation. Should they agree to testify, it is not clear who would represent each at the hearing. The companies did not immediately respond to requests for comment. News of the hearing was first reported by The Hill.
Republican Senator Richard Burr, chairman of Senate Intelligence, said last week that he was planning to hold the hearing because he was unhappy with what had been provided so far.
"What I am is interested in what all the social media platforms know about activities on their platforms specifically funded by Russians, and I believe that that's something that is worthy of an open hearing," Burr told CNN. Burr and Senator Mark Warner, the top Democrat on the committee, declined to comment on the hearing details.
The House intelligence committee also announced Wednesday it would hold a public hearing with tech companies next month "in order to better understand how Russia used online tools and platforms to sow discord in and influence our election."
Little is known about the content of the ads or how they were targeted, although some details have emerged in recent days.
New descriptions of the ads shared with CNN suggest that the goal was to amplify political discord and fuel an atmosphere of incivility and chaos around the 2016 presidential campaign, not necessarily to promote one candidate or cause over another.
Ads ranged from posts promoting gun rights and the Second Amendment to others warning about what they said was the threat undocumented immigrants posed to democracy. Some ads promoted Black Lives Matter while others decried it.
Burr told reporters Tuesday that the use of Facebook and other social media platforms by Russian-linked accounts appears to be about creating chaos on both ends of the political spectrum, not necessarily collusion between the Trump camp and Russian officials.
"I think clearly there was an effort to bring some chaos to groups on the right and the left, so there's nothing that, at least preliminary, would lean toward one candidate versus the other," Burr said. "I think there was equal money sent trying to create some type of chaos on both sides of the political or ideological spectrum. We'll find more as we go in."
CNNMoney (Washington) First published September 27, 2017: 5:55 PM ET