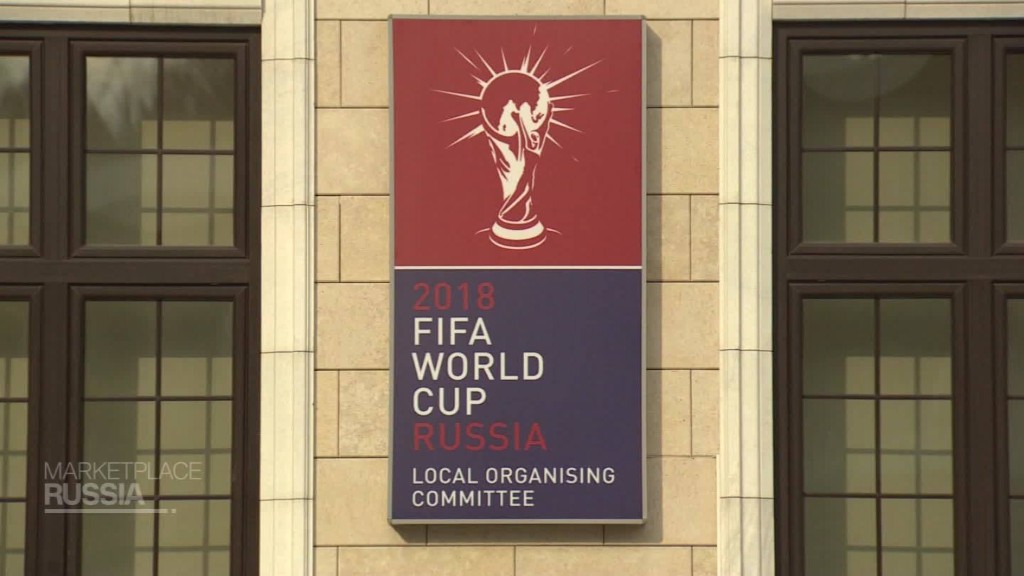 Workers building stadiums for the FIFA 2018 World Cup in Russia face exploitation and dangerous conditions, according to Human Rights Watch.
The group said in a report published Wednesday that it had documented cases where construction workers were not paid their wages or provided with proper documents. It said that some laborers were required to work outdoors in temperatures well below freezing.
Human Rights Watch, citing documentation provided by an international trade union, said that at least 17 workers have died at stadium sites.
"FIFA's promise to make human rights a centerpiece of its global operations has been put to the test in Russia, and FIFA is coming up short," said Jane Buchanan, associate Europe and Central Asia director at Human Rights Watch.
Russia is preparing to kick off the prestigious Confederations Cup on Saturday, a warmup tournament for the World Cup in 2018 when players and fans from 32 countries will descend on the country. The World Cup tournament will be held in 11 cities in three different time zones.
Related: Qatar slashes budget for 2022 World Cup by at least 40%
FIFA, the governing body of international football, has been heavily criticized for its decision to award World Cup tournaments to Russia and Qatar. Both countries have been accused of abusing workers tasked with building the required stadiums and infrastructure projects.
FIFA pushed back against the claims made by Human Rights Watch, saying in a statement that it has closely monitored working conditions at stadium projects in Russia.
Related: How to keep cool while working in 100-degree heat
"The overall message of exploitation on the construction sites portrayed by [Human Rights Watch] does not correspond with FIFA's assessment," it said in a statement. "FIFA is going beyond what any sports federation has done to date to identify and address issues related to human and labor rights."
Kremlin spokesman Dmitry Peskov and Russian Foreign Ministry spokeswoman Maria Zakharova declined to comment on the report.
Related: Is Russia ready to host $10 billion tournament?
Human Rights Watch, which sought to interview construction workers as parts of its investigation, said that local police and security repeatedly sought to interfere with its work.
The group said it "consistently encountered an atmosphere of intimidation, suspicion, and secrecy when trying to document conditions for workers on World Cup sites."
One of its researchers was detained after he tried to speak to workers outside a venue in Volgograd.
CNNMoney (London) First published June 14, 2017: 9:50 AM ET