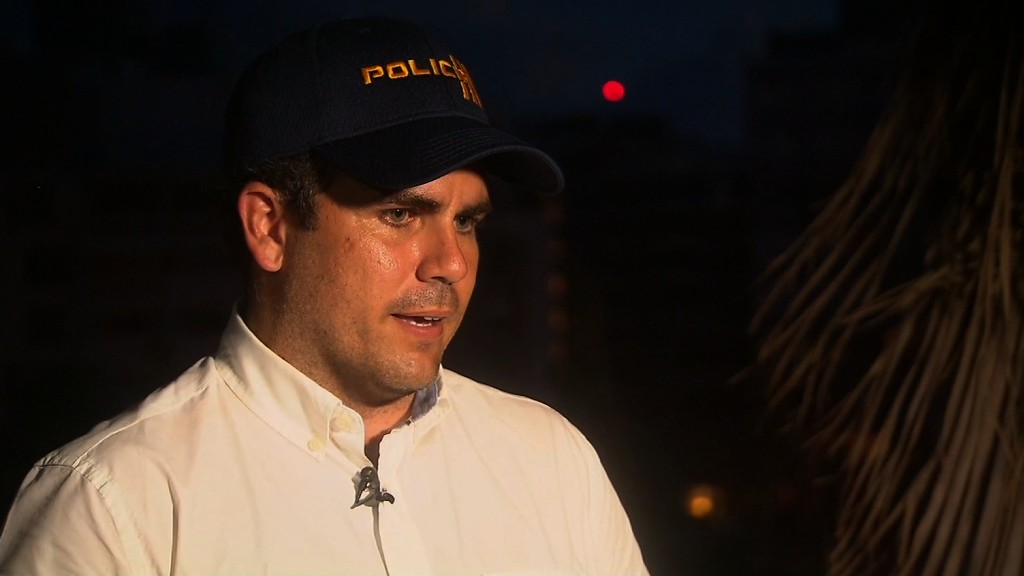 Giant floating balloons could help deliver internet and cell service to storm-ravaged Puerto Rico.
The Federal Communications Commission has issued an "experimental license" to X, the moonshot outfit owned by Google's parent company, Alphabet (GOOG), to try and provide service to the ailing island.
The project — called Loon — could help restore some communications capabilities after Hurricane Maria wiped out Puerto Rico's infrastructure.
More than two weeks after the storm, about 82% of the island is still without cell service, the FCC said Saturday.
"We need to take innovative approaches to help restore connectivity on the island. Project Loon is one such approach," Chairman Ajit Pai said in a statement. "It could help provide the people of Puerto Rico with access to cellular service to connect with loved ones and access life-saving information."
Related: Project Loon helps bring the internet to flooded Peru
The project, however, is not without its challenges.
Loon works like floating cell towers. Giant balloons are sent about 12 miles up into the Earth's atmosphere. From there, they must work with an on-the-ground telecommunications system. For that to happen, X needs to partner with a telecom company that can provide that connectivity.
The system has been proven to work. Earlier this year, X said balloons over Peru were able to provide key coverage as the country was plagued by floods.
But the reason Loon was up-and-running so quickly in Peru was because X had already been working alongside Telefónica (TEF). Their systems were already integrated and tests were conducted in the months before Loon ramped up its internet coverage to help flooded areas.
In Puerto Rico, however, X essentially had to start at square one.
Spokesperson Libby Leahy said X is making "solid progress on this next step," but the company declined to indicate a potential time frame for when the project could come online.
–CNN Tech's Selena Larson contributed to this report.
CNNMoney (New York) First published October 7, 2017: 6:33 PM ET