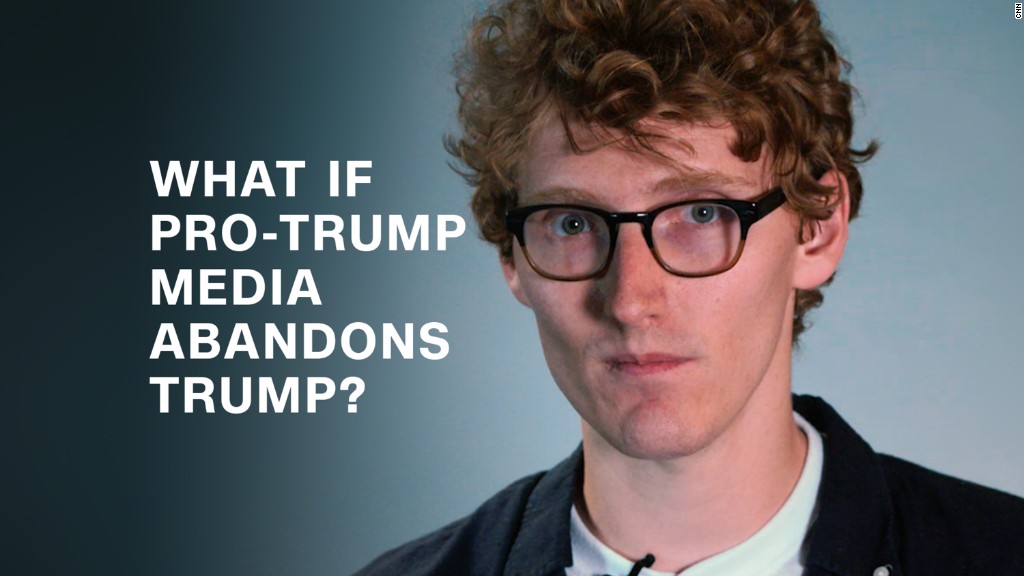 President Trump has infuriated his most steadfast supporters in media by appearing to stray from the hardline immigration stance he campaigned on.
News emerged Wednesday night that Trump was working with Democrats on a deal that would protect Dreamers — undocumented individuals brought into the country illegally by their parents — from deportation. Trump may have softened the blow for those supporters slightly when he denied Thursday that any deal had been struck, but he likely made it worse when he hinted he may have abandoned his famous pledge to erect a "great wall" on the southern border of the US, tweeting that "The WALL" was coming under "the form of new renovation of old and existing fences and walls" which "will continue to be built."
"AMNESTY DON," screamed a bold red headline on Breitbart, the far-right website headed by former White House chief strategist Steve Bannon.
Breitbart, which has grown increasingly critical of the White House since Bannon's recent departure from it, published several stories skewering Trump for softening on immigration. Those visiting Breitbart were greeted with a homepage packed with a slew of articles critical of the president. One sharply-worded story said Trump had finally "admitted he wasn't actually going to build a great new wall on the southern border," contrasting his new rhetoric with the language he used to win over voters in 2016.
Breitbart wasn't alone. Other members of the pro-Trump media were just as incensed.
"At this point, who DOESN'T want Trump impeached?" asked Ann Coulter, who once wrote a book called "In Trump We Trust" but has recently emerged as one of Trump's most vociferous critics from his right.
"THE ART OF THE STEAL," declared Laura Ingraham, a conservative talk show host who was briefly considered for the role of White House press secretary. Ingraham added that she hoped details of the deal weren't true.
"Who stole White House?" echoed Fox Business host Lou Dobbs, who has been unfailingly loyal to Trump. "Morning tweets sound like Obama, maybe Clinton, not #MAGA, not #AmericaFirst not @realDonaldTrump."
That's not to say that some members of the pro-Trump media didn't give the president the benefit of the doubt. Opinion hosts on Fox News, whose support is critical for the president, have thus far lined up to justify his decision, or at least to pin the responsibility for it on others.
A Thursday morning "Fox & Friends" segment discussing the deal avoided directly calling out the president over his significant change in position. Jason Chaffetz, the former congressman who quit his job to become a Fox News contributor, said it was up to Congress to provide funding so Trump can build a wall. Host Steve Doocy even asked if the wall was merely "symbolic" at this point, saying border crossings have already decreased since Trump took office.
And Sean Hannity, the Fox News host ever supportive of the president, somehow found a way to blame congressional Republicans for the deal Trump struck with Democratic leaders, though he did warn Trump that "it's over" for him if he doesn't abide by his campaign promises.
"Well Mitch GREAT JOB!" Hannity tweeted Wednesday night, referring to Senate Majority Leader Mitch McConnell. "You failed so miserably with Healthcare and "excessive expectations" now @POTUS has to deal with Dem Leaders!"
Hannity added: "If reports true 100%. I blame R's. They caused this. They wanted him to fail and now pushed him into arms of political suicide–IF TRUE."
CNNMoney (New York) First published September 14, 2017: 1:27 PM ET