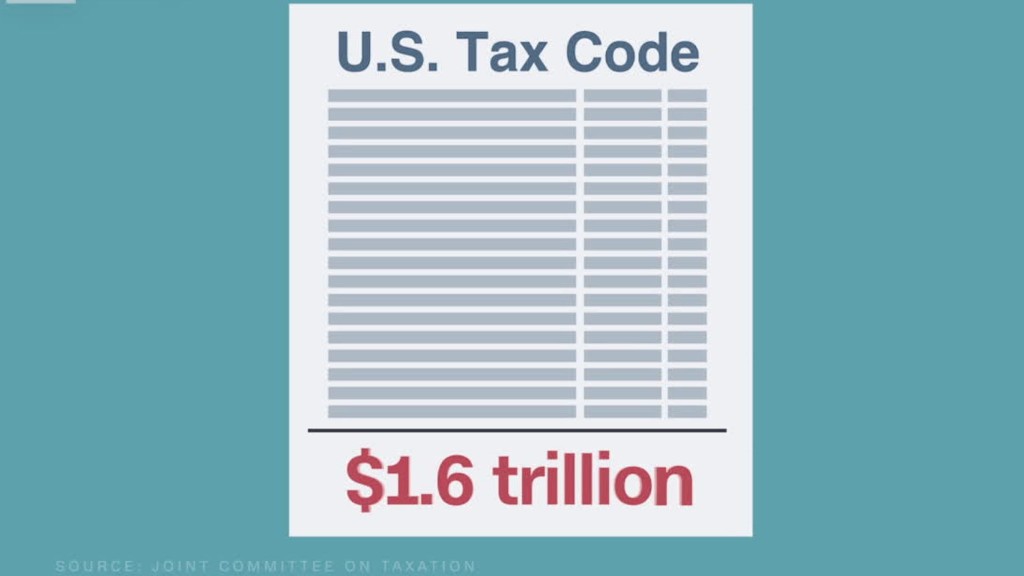 Repealing and replacing Obamacare not only would change health coverage and costs for tens of millions of Americans, it would also give a juicy tax gift to the rich.
Rolling back Obamacare would provide a nearly $1 trillion tax cut that would disproportionately benefit the wealthy and businesses.
'; var storytext = document.getElementById('storytext'); var heightToSkip = 0; function resetValues() { totalHeight = 0; targetChildElement = null; } if(storytext == null) { console.log("Error finding storytext element for SA embed"); return; } for ( i = 0; i 0) { heightToSkip -= storytext.childNodes[i].clientHeight; resetValues(); } else if(heightToSkip minHeight && targetChildElement != null) { //console.log("total height = " + totalHeight); //console.log("childNode = " + targetChildElement); storytext.childNodes[targetChildElement].insertAdjacentHTML('afterend', smartAssetDiv); smartasset = document.getElementById('smartasset-article'); smartasset.style.float = 'left'; // allows module to have text float to right smartasset.style.marginRight ='20px'; smartasset.style.marginBottom ='25px'; //console.log(storytext.childNodes[targetChildElement]); //SMARTASSET.setDivIndex(targetChildElement); SMARTASSET.setSmartAssetScript(); /* bail out since we're done */ break; } } /* div with id="smartassetcontainer". Sanity check to only embed once */ else if (storytext.childNodes[i].nodeName.toLowerCase() === 'div' && storytext.childNodes[i].id !== "undefined" && storytext.childNodes[i].id === "smartassetcontainer") { break; } /* div with id="ie_column" */ else if (storytext.childNodes[i].nodeName.toLowerCase() === 'div' && storytext.childNodes[i].id !== "undefined" && storytext.childNodes[i].id === "ie_column") { resetValues(); } /* embeds from twitter, facebook, youtube */ else if (storytext.childNodes[i].nodeName.toLowerCase() === 'div' && storytext.childNodes[i].classList.contains('embed')) { resetValues(); } /* cnn video player */ else if (storytext.childNodes[i].nodeName.toLowerCase() === 'div' && storytext.childNodes[i].classList.contains('cnnplayer')) { resetValues(); } /* images */ else if (storytext.childNodes[i].nodeName.toLowerCase() === 'img') { resetValues(); } /* images stored in figure tags */ else if (storytext.childNodes[i].nodeName.toLowerCase() === 'figure') { if(storytext.childNodes[i].clientWidth '; for (i = 0; i 4) { afterParagraphFour = true; } currentParagraph = storytext.childNodes[i]; heights += currentParagraph.clientHeight; if (heights >= limit && insertAfterThisParagraphIndex === -1) { insertAfterThisParagraphIndex = SMARTASSET.setDivIndex(i); console.log("insert after paragraph number " + i); console.log("HEIGHTS = " + heights); console.log("LIMIT = " + limit); } } /* div with id="ie_column" */ else if (storytext.childNodes[i].nodeName.toLowerCase() === 'div' && storytext.childNodes[i].id !== "undefined" && storytext.childNodes[i].id ==="ie_column") { heights = 0; limit = 80; insertAfterThisParagraphIndex = -1 } /* embeds from twitter, facebook, youtube */ else if (storytext.childNodes[i].nodeName.toLowerCase() === 'div' && storytext.childNodes[i].classList.contains('embed')) { heights = 0; limit = 80; insertAfterThisParagraphIndex = -1 } /* cnn video player */ else if (storytext.childNodes[i].nodeName.toLowerCase() === 'div' && storytext.childNodes[i].classList.contains('cnnplayer')) { heights = 0; limit = 80; insertAfterThisParagraphIndex = -1 } /* images */ else if (storytext.childNodes[i].nodeName.toLowerCase() === 'img') { heights = 0; limit = 80; } /* images stored in figure tags */ else if (storytext.childNodes[i].nodeName.toLowerCase() === 'figure') { heights = 0; limit = 80; } } if (heights >= 875 && afterParagraphFour) { storytext.childNodes[insertAfterThisParagraphIndex].insertAdjacentHTML('afterend', smartAssetDiv); smartasset = document.getElementById('smartasset-article'); smartasset.style.float = 'left'; // allows module to have text float to right smartasset.style.marginRight ='20px'; smartasset.style.marginBottom ='25px'; } } SMARTASSET.setSmartAssetScript = function() { console.log('starting setSmartAssetScript'); SA = document.SA || []; SA.push({ embedUrl: "https://smartasset.com", container: "#smartasset-article", version: 1.1, data: { key: "bdknf2rinbhwvdksm6zbmhf3twrv4oih" } /*{ key: "CNNe038d38a57032085441e7fe7010b0" }*/ }); console.log('finished in setSmartAssetScript push() call'); var smscript = document.createElement("script"); smscript.type = "text/javascript"; smscript.async = true; smscript.src = ("https:" == document.location.protocol ? "https://" : "http://") + "smartasset.com/embed.js"; var s = document.getElementsByTagName("script")[0]; s.parentNode.insertBefore(smscript, s); console.log("finished entire function of setSmartAssetFunction()"); }; SMARTASSET.setSmartAssetDiv(); SMARTASSET.setSmartAssetScript(); }
But if Republican repeal efforts fail, House Speaker Paul Ryan signaled Tuesday that no one should expect lawmakers to include those tax cuts in tax reform.
"If the health care bill doesn't pass, then that trillion dollars of Obamacare taxes … we won't incorporate those in tax reform," Ryan said on CNBC's "Power Lunch."We will have to put those off to the side and they will have to be gotten to when we get to health care reform."
Given how hard repealing Obamacare has been so far, there's little reason to assume it will get much easier. So for all intents and purposes those taxes will stand indefinitely. They include a high-income Medicare surtax on investment income and on wages over $200,000 ($250,000 if married).
The likely reason why tax writers have decided to leave Obamacare tax cuts off the agenda is cost, plain and simple. It would make their efforts to reform the tax code that much more expensive and therefore harder to pay for. And they will need to pay for it as a condition for passing it with a simple majority in the Senate.
"Adding $1 trillion to the cost of the tax bill would make it even harder to make it revenue neutral. As it is, it's a heavy lift," said Roberton Williams, a senior fellow at the Tax Policy Center.
Related: Who pays if Congress kills the state and local tax deduction
Tax reform will be a heavy lift for many reasons. For starters, there are still big disagreements within the Republican party itself as to how low tax rates should be and whether it's even necessary to pay for tax cuts.
If they're not paid for, not only would tax reform add substantially to deficits, but under Senate rules, they would expire at the end of the budget window instead of becoming permanent, which is what Ryan wants.
The White House has been in regular talks with leaders and top tax writers in the House and Senate to come up with a framework for a tax reform bill they can all agree on.
Despite what many skeptics believe, Ryan on Tuesday said after a speech before the National Association of Manufacturers that he's confident there will be a tax reform bill on the floor this fall and passage by the end of the year.
CNNMoney (New York) First published June 20, 2017: 5:31 PM ET