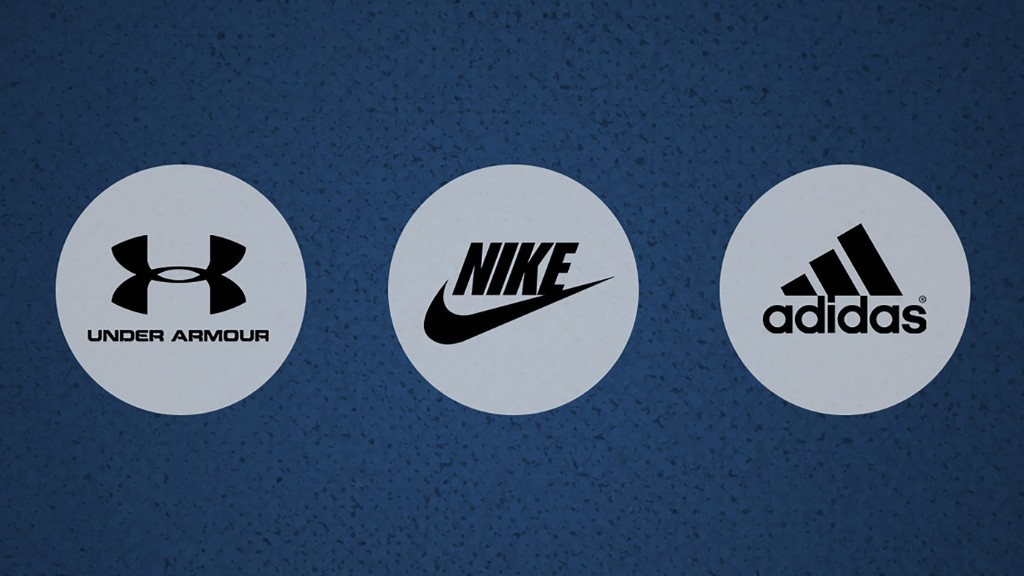 European antitrust officials have begun an in-depth investigation into claims that Nike may have broken EU laws by restricting how traders can sell licensed merchandise.
The European Commission, which regulates European markets, said in a statement it was opening separate investigations on the same grounds into Comcast's (CCV) Universal Studios and Hello Kitty-owner Sanrio.
'; for (i = 0; i 4) { afterParagraphFour = true; } currentParagraph = storytext.childNodes[i]; heights += currentParagraph.clientHeight; if (heights >= limit && insertAfterThisParagraphIndex === -1) { insertAfterThisParagraphIndex = SMARTASSET.setDivIndex(i); console.log("insert after paragraph number " + i); console.log("HEIGHTS = " + heights); console.log("LIMIT = " + limit); } } /* div with id="ie_column" */ else if (storytext.childNodes[i].nodeName.toLowerCase() === 'div' && storytext.childNodes[i].id !== "undefined" && storytext.childNodes[i].id ==="ie_column") { heights = 0; limit = 80; insertAfterThisParagraphIndex = -1 } /* embeds from twitter, facebook, youtube */ else if (storytext.childNodes[i].nodeName.toLowerCase() === 'div' && storytext.childNodes[i].classList.contains('embed')) { heights = 0; limit = 80; insertAfterThisParagraphIndex = -1 } /* cnn video player */ else if (storytext.childNodes[i].nodeName.toLowerCase() === 'div' && storytext.childNodes[i].classList.contains('cnnplayer')) { heights = 0; limit = 80; insertAfterThisParagraphIndex = -1 } /* images */ else if (storytext.childNodes[i].nodeName.toLowerCase() === 'img') { heights = 0; limit = 80; } /* images stored in figure tags */ else if (storytext.childNodes[i].nodeName.toLowerCase() === 'figure') { heights = 0; limit = 80; } } if (heights >= 875 && afterParagraphFour) { storytext.childNodes[insertAfterThisParagraphIndex].insertAdjacentHTML('afterend', smartAssetDiv); smartasset = document.getElementById('smartasset-article'); smartasset.style.float = 'left'; // allows module to have text float to right smartasset.style.marginRight ='20px'; smartasset.style.marginBottom ='25px'; }
} SMARTASSET.setSmartAssetScript = function() { console.log('starting setSmartAssetScript'); SA = document.SA || []; SA.push({ embedUrl: "https://smartasset.com", container: "#smartasset-article", version: 1.1, data: { key: "bdknf2rinbhwvdksm6zbmhf3twrv4oih" } /*{ key: "CNNe038d38a57032085441e7fe7010b0" }*/ }); console.log('finished in setSmartAssetScript push() call'); var smscript = document.createElement("script"); smscript.type = "text/javascript"; smscript.async = true; smscript.src = ("https:" == document.location.protocol ? "https://" : "http://") + "smartasset.com/embed.js"; var s = document.getElementsByTagName("script")[0]; s.parentNode.insertBefore(smscript, s); console.log("finished entire function of setSmartAssetFunction()");
};
SMARTASSET.setSmartAssetDiv();
SMARTASSET.setSmartAssetScript();
It said it was concerned that consumers were being forced to pay excessive prices because of practices that limit the sale of merchandise across national borders within Europe, and online.
"We are going to examine whether the licensing and distribution practices of these three companies may be denying consumers access to wider choice and better deals," said Margrethe Vestager, Europe's top antitrust official.
The investigations concern clothes, shoes, accessories, and toys on which an image or text is applied during the manufacturing process with the aim of increasing its appeal to consumers, often children.
Related: Google could face yet another EU investigation
Nike (NKE), Sanrio and Universal Studios control some of the world's best known brands, setting the terms for how they are used on merchandise.
In its statement, the Commission listed as examples the rights to Barcelona football club (Nike), Hello Kitty (Sanrio) and "Minions" and "Despicable Me" (both Universal Studios).
Related: How Hello Kitty built a massive business empire
A Nike spokesperson said the company was aware of the investigation and would "continue to cooperate with the authorities." Comcast and Sanrio did not immediately respond to requests for comment.
The new investigations come as Google (GOOGL, Tech30) waits to hear whether Europe will hit it with a huge penalty.
The Commission is reportedly preparing to levy a record antitrust fine against Google for systematically favoring its own search results above those of its competitors. The Commission has also accused the company of abusing its market position by imposing restrictions on Android device manufacturers and mobile network operators.
It can fine companies as much as 10% of their global sales for breaching antitrust laws.
Apple (AAPL, Tech30), meanwhile, is fighting a European demand that it repay €13 billion ($14.7 billion) in back taxes to the Irish government.
CNNMoney (London) First published June 14, 2017: 10:43 AM ET