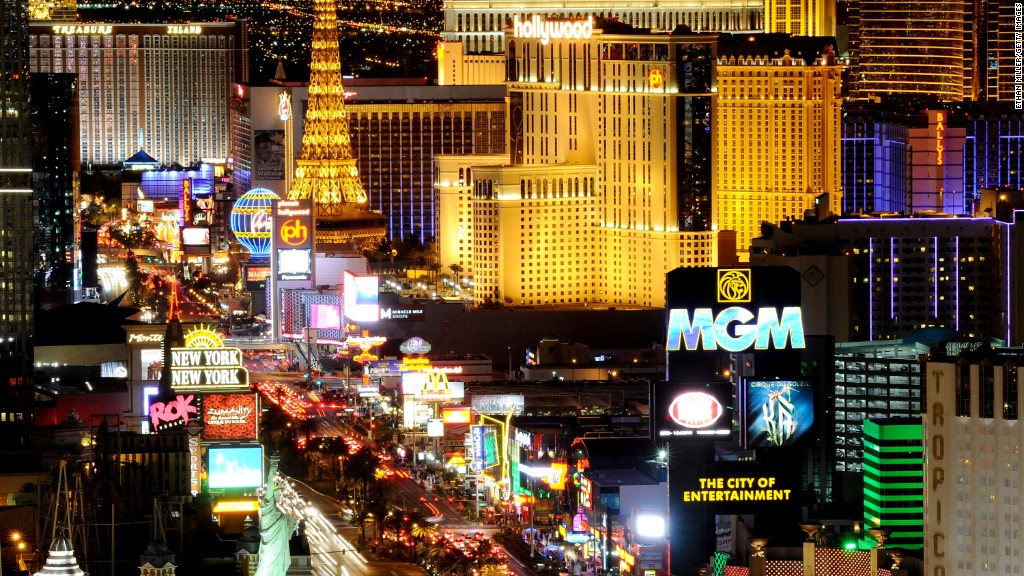 Nevada has become the fifth state to legalize the sale of recreational marijuana, but a battle with state liquor distributors could cause some stores to run out of pot.
The new marijuana law, implemented on Saturday, contains a requirement that only Nevada's alcohol distributors can legally transport the product from cultivators to stores, known as dispensaries.
The problem is, none of the liquor companies have been licensed by the state to do it.
"I think they'd like to do it; they're just not ready," said Andrew Jolley, CEO of The Source, a company with dispensaries in Las Vegas and its suburb Henderson. "We hope we have sufficient supply to last a few days or weeks until the distributors are able to come online to supply us."
That's the big "if." Since sale of recreational marijuana became legal to people aged 21 and older, business has been brisk. Long lines of customers have formed at dispensaries that until last week had been authorized to sell only medical marijuana.
ReLeaf, a medical dispensary in Las Vegas that opened in 2015, says it served about 1,000 customers each day this weekend. Most of them were tourists from out of state, according to COO Al Fasano. He said that's seven or eight times the usual business of 100 to 150 medical buyers per day.
"The line is out the door and the line just doesn't stop," he said. "People are there when we open [at 10 a.m.] and they're there when we close [at midnight]."
Related: Legal pot – the sin that's not welcome on the Sin City Strip
The conflict over distribution highlights the regulatory and logistical challenges states can face when introducing legal marijuana businesses.
Nevada residents voted in November 2016 to legalize recreational marijuana sales, and lawmakers and regulators spent the next few months crafting the rules of how and where this could happen and how the industry would be taxed.
State regulators decided that the transportation of recreational marijuana should fall exclusively to liquor distributors for the first 18 months of legal sales.
But when the state reached out to the liquor distributors about the new enterprise, only a few replied, and they said they didn't want to do it, according to the Nevada Department of Taxation.
The department then opened up the transportation of inventory to other businesses — and the liquor distributors cried foul.
Their industry group, the Independent Alcohol Distributors of Nevada, sued the tax department to block other businesses from participating. Last month, a Carson City judge ruled in favor of the liquor distributors, giving them the exclusive right to transport recreational weed from the farms to the stores. The tax department is appealing the decision.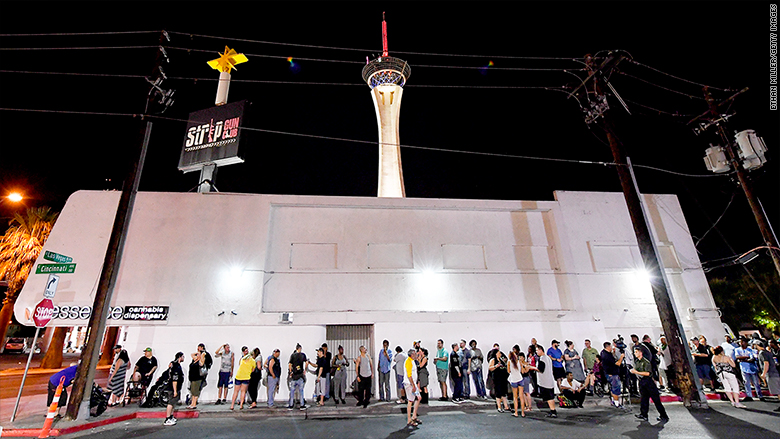 Related: Seminole ex-chief to help other tribes grow legal weed
None of the state's alcohol distributors have yet been granted licenses to transport marijuana.
"We expect to have some distributors licensed within the next three weeks or so," said Stephanie Klapstein, spokeswoman for the Department of Taxation.
But that might not be fast enough for some dispensaries, which could run out within days.
"It's something we're concerned with because we're ripping through it real quick," said Fasano of ReLeaf. "Our supplies at this rate will probably last another five days."
As a stopgap, dispensaries have been allowed to convert their existing medical marijuana stock to recreational weed and to restock their medical marijuana inventory as needed.
"It is important to emphasize that nothing in the order prohibits the marijuana industry from starting — the state can simply license the alcohol distributors and let them get to work," said Kevin Benson, a lawyer for the distributors' industry group. "That is, of course, what we would like to see happen."
Related: Vermont lawmakers try again for legal weed
The sale of recreational marijuana is also legal in Colorado, Washington, Oregon and Alaska. The possession and use of recreational marijuana has also been legalized in Maine, Massachusetts, California and the District of Columbia, but sales there remain illegal for now.
Medical marijuana is legal in 29 states.
CNNMoney (New York) First published July 3, 2017: 1:43 PM ET