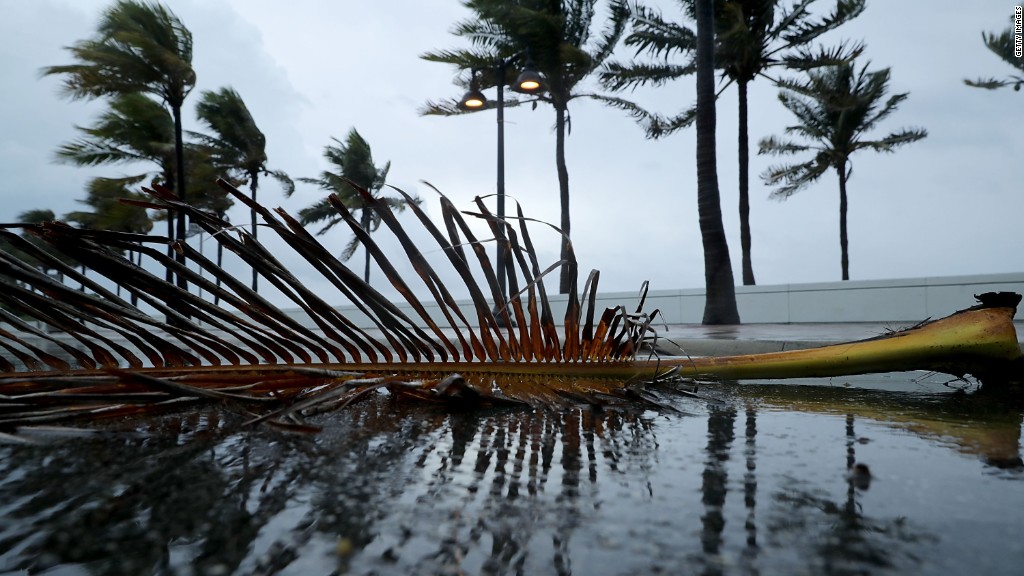 Florida's largest airport is picking up the pieces after taking a hit from Hurricane Irma — and it's unclear when it'll be up and running again.
Miami International Airport will be closed Monday after sustaining "significant water damage throughout," according to CEO Emilio Gonzalez.
The airport tweeted late Sunday that it needs to assess the damage before deciding whether passenger flights can resume Tuesday.
Miami airport's difficulties add to the transportation chaos Irma has inflicted on Florida residents. The situation is a particular headache for American Airlines (AAL), the country's largest air carrier, which uses Miami as a major hub.
Related: Tallahassee airport shutting down ahead of Irma
American Airlines said earlier Sunday that limited operations at its Miami hub would resume at 5 p.m. Monday, but that plan was shelved with the airport's latest announcement.
The airport *initially tweeted* that it would begin *limited* commercial flights on Tuesday. *But it later deleted that post and followed up cautioning that the level of damage still needed to be assessed.*
Leading up to the storm, American said any resumption of flying to Miami would be dependent on whether airport and road conditions would allow its staff to actually reach their stations.
The airport said late Sunday that some airlines would fly in staff members on Monday in preparation for the resumption of flights.
The extent of the damage at the airport, the country's 12th largest, wasn't clear late Sunday. Gonzalez tweeted earlier in the day that gusts of 94 miles per hour were recorded there.
CNNMoney (Seattle) First published September 10, 2017: 11:16 PM ET