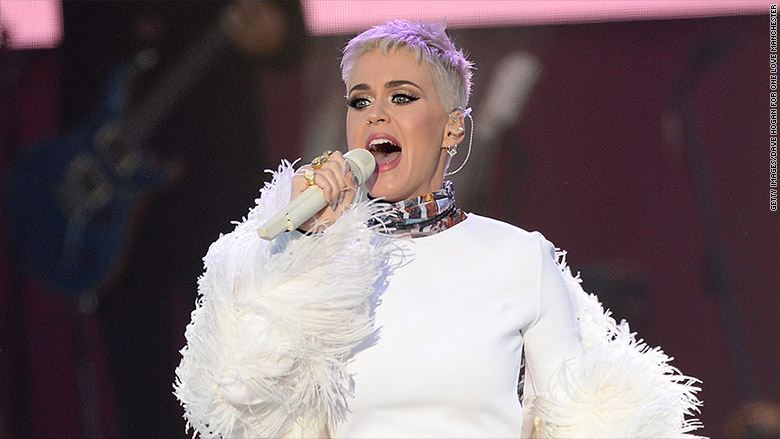 Katy Perry fans on Friday got to "witness" the singer make history.
According to Twitter, the singer has become the first person to reach 100 million followers.
It's a big accomplishment even if you factor in the possibility that Perry's account, like many of Twitter's high profile ones, likely includes a large volume of fake followers, or bots.
It is also good timing for the singer who is making the rounds in a public relations blitz for her new album, "Witness."
Perry has shown Twitter as much love as its shown her, as it's been one of her main forms of communication with her fans.
She's sparked some major conversations on the social media platform, including one about her much discussed 2015 Super Bowl Halftime performance in which #LeftShark became a worldwide trending topic after one of her backup dancers, dressed as a shark, appeared to be out of step.
Perry's been putting up big numbers lately.
Her "Katy Perry – Witness World Wide," 96-hour, "Big Brother" type live stream on You Tube generated more than 49 million views from over 190 countries around the world.
During the event, fans were able to watch Perry live in a house in real time as she did everything from entertain famous friends to engage in a therapy session.
Related: Katy Perry's confessional weekend
Perry may not want to rest on her Twitter laurels, however.
Singer Justin Bieber is not far behind with almost 97 million followers.
And since we know you will want to make the comparison, singer Taylor Swift has just over 85 million followers.
CNNMoney (New York) First published June 16, 2017: 12:39 PM ET