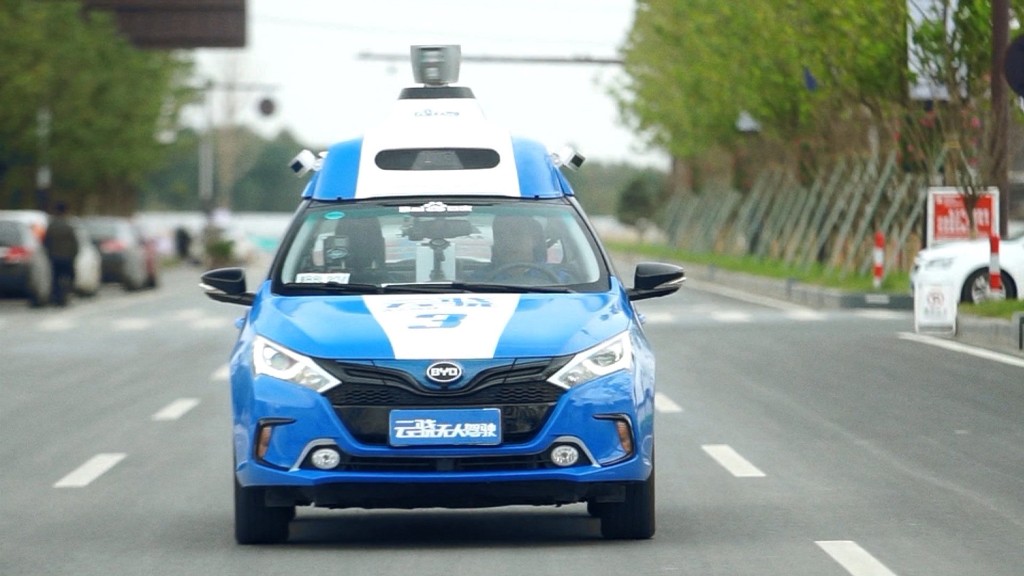 The biggest names in tech and autos are racing to develop self-driving cars but one of the fastest growing markets in the world may not want them.
India's top transport official warned this week that the new technology would increase unemployment among a young population already struggling to find jobs.
"We will not allow driverless cars in India. We don't need it," Transport Minister Nitin Gadkari was quoted as telling reporters on Monday. "Each car gives a job to a driver. Driverless cars will take away those jobs," Gadkari added.
A ministry official confirmed the remarks to CNNMoney, but added that the minister was merely expressing his opinion about the technology. The Indian government has not yet received any proposals for self-driving cars.
Related: The backlash against self-driving cars officially begins
More than 20 million people — around 5% of India's workforce — are unemployed, according to government data, and the rate has risen since Prime Minister Narendra Modi took office in 2014.
Millions of Indians make a living behind the wheels of trucks and taxis, or as drivers for wealthy Indian families, hotels or other businesses. Uber and rival Ola have created jobs for tens of thousands more.
Self-driving technology is still relatively new but has already run into opposition in the U.S. and China, where tech giant Baidu's CEO recently upset the authorities by riding in a driverless car through Beijing.
There's a lot at stake. Ford invested $1 billion in its self-driving car program earlier this year, while French firm PSA — the owner of Peugeot and Citroen that recently decided to re-enter India — is testing driverless cars in Singapore.
Tech firms such as Google (GOOGL, Tech30), Apple (AAPL, Tech30), Uber and Tesla (TSLA) are forging ahead. Apple was recently granted a permit from the state of California to test self-driving cars.
Related: Samsung just got approval to start testing a self-driving car
Tata Group, one of India's biggest conglomerates and the owner of British carmaker Jaguar Land Rover, is also developing driverless technology through its design and tech arm Tata Elxsi.
Tata Elxsi did not respond to requests for comment on the minister's statement.
Gadkari is not alone in casting doubt on India's potential as a driverless car market. On a visit to the country last year, Travis Kalanick — who has since resigned as Uber CEO — said it would be "one of the last places" to get them, but for a different reason.
"Have you seen how people drive here?" he quipped.
CNNMoney (New Delhi) First published July 25, 2017: 11:47 AM ET