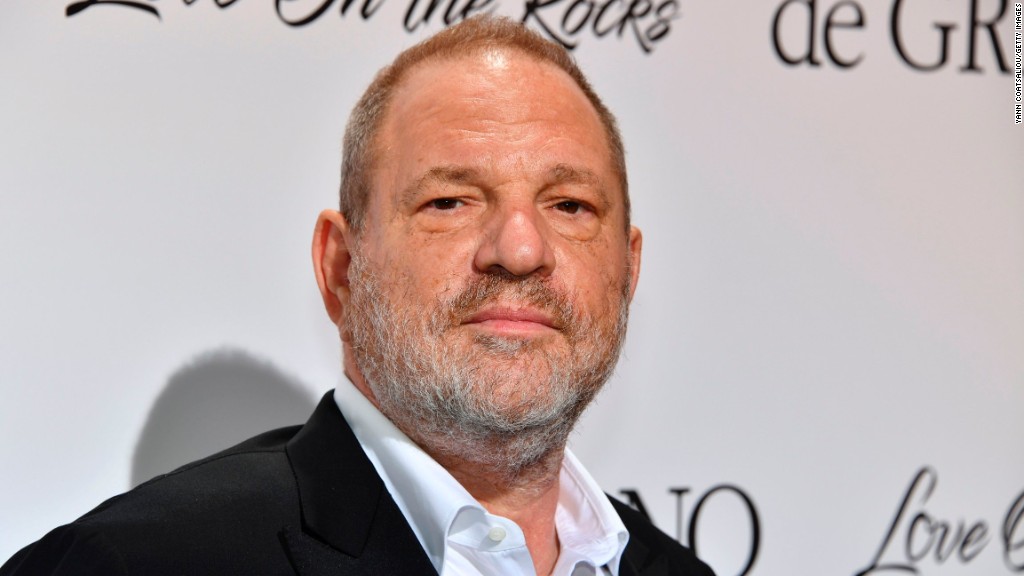 Harvey Weinstein has been fired from the film company he co-founded, three days after a New York Times investigation detailed numerous incidents of alleged sexual harassment by the media mogul.
The remaining board of directors at The Weinstein Company said the decision was made "in light of new information about misconduct by Harvey Weinstein that has emerged in the past few days."
Weinstein's brother Robert, who goes by Bob, was one of the board members who made the decision.
"The directors of The Weinstein Company — Robert Weinstein, Lance Maerov, Richard Koenigsberg and Tarak Ben Ammar — have determined, and have informed Harvey Weinstein, that his employment with The Weinstein Company is terminated, effective immediately," a statement from the company said Sunday evening.
The board used to have more than four members. According to the Times, three other board directors resigned on Friday as the Weinstein scandal became international news.
Back then, two days ago, the remaining board members said they supported Weinstein's choice to take a "leave of absence," and they left the door open for him to return to the film company someday. "Next steps will depend on Harvey's therapeutic progress, the outcome of the Board's independent investigation, and Harvey's own personal decisions," they said.
Over the weekend, the scandal deepened and became an even more serious threat to the future of the company.
Some clients of the Weinstein Co. said they might stop working with the company if Harvey Weinstein was still associated with it.
Discussions between Weinstein's attorneys and the board were underway on Sunday, according to a source with knowledge of the matter.
Those discussions ended with Sunday's announcement.
All of this was prompted by Thursday's Times expose, which revealed the powerful film producer has faced many accusations of sexual harassment spanning decades. He reached at least eight settlements with women between 1990 and 2015.
Actress Ashley Judd was among those who spoke to the Times for the story and made an accusation of inappropriate conduct.
Weinstein issued a statement, in which he denied some of the allegations, but also admitted that he had behaved improperly at times during his career. He apologized for causing pain.
"I cannot be more remorseful about the people I hurt and I plan to do right by all of them," Weinstein said.
Harvey Weinstein and his brother, Bob, founded The Weinstein Co. in 2005. Previously, they both co-founded successful indie studio Miramax, which was purchased by The Walt Disney Co. in 1993. They remained with the studio until their departure to start TWC.
More to come …
CNNMoney (Los Angeles) First published October 8, 2017: 7:40 PM ET