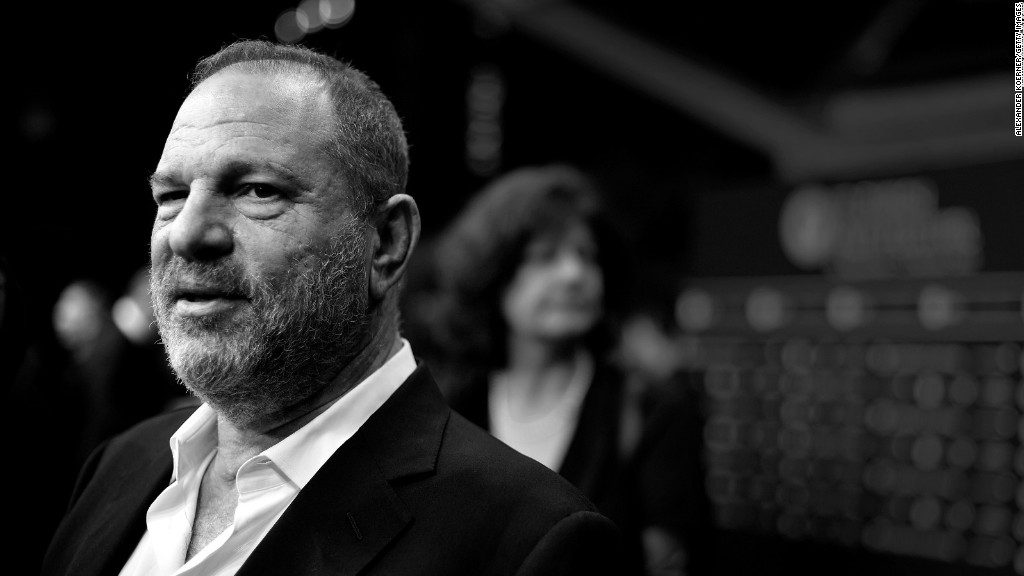 Harvey Weinstein has been banned for life from yet another Hollywood organization.
The board for the Television Academy — an organization with more than 22,000 voting members from across the TV industry and helps award the Emmys — on Monday voted to permanently expel the movie and TV mogul from the organization, following a string of sexual harassment and assault allegations that have come to light in the last month after explosive stories in the New York Times and the New Yorker.
"After a hearing today, the Television Academy's governance has voted to expel Harvey Weinstein from the Academy for life," the organization said in a statement. "The Academy supports those speaking out against harassment in all forms and stands behind those who have been affected by this issue."
To date, more than 60 women have accused Weinstein of sexual assault or harassment.
A spokeswoman for Weinstein has repeatedly denied allegations "of non-consensual sex." Weinstein has also apologized for "the way I've behaved with colleagues in the past."
Weinstein-produced television shows, like "Project Runway" and "Project Greenlight," have earned 17 Emmy nominations.
Just last week, the Producers Guild of America voted in favor of banning Weinstein for life.
The Academy of Motion Picture Arts and Sciences and its British academy counterpart, BAFTA, have also distanced themselves from Weinstein.
Related: A month after accusations surfaced, the 'Weinstein effect' ripples around the world
The Television Academy began what it called "disciplinary proceedings" against Weinstein late last month.
Since the allegations against Weinstein first surfaced, the entertainment industry has been rocked by a string of similar accusations brought against other prominent figures in Hollywood.
"The unfolding and widespread examples of this horrific behavior are deeply disturbing to the Academy's leadership," the Television Academy added in its statement. "We are determined to play a role in protecting all television professionals from predatory harassment, ensuring they are able to practice their craft in a safe environment."
CNNMoney (Los Angeles) First published November 6, 2017: 9:45 PM ET