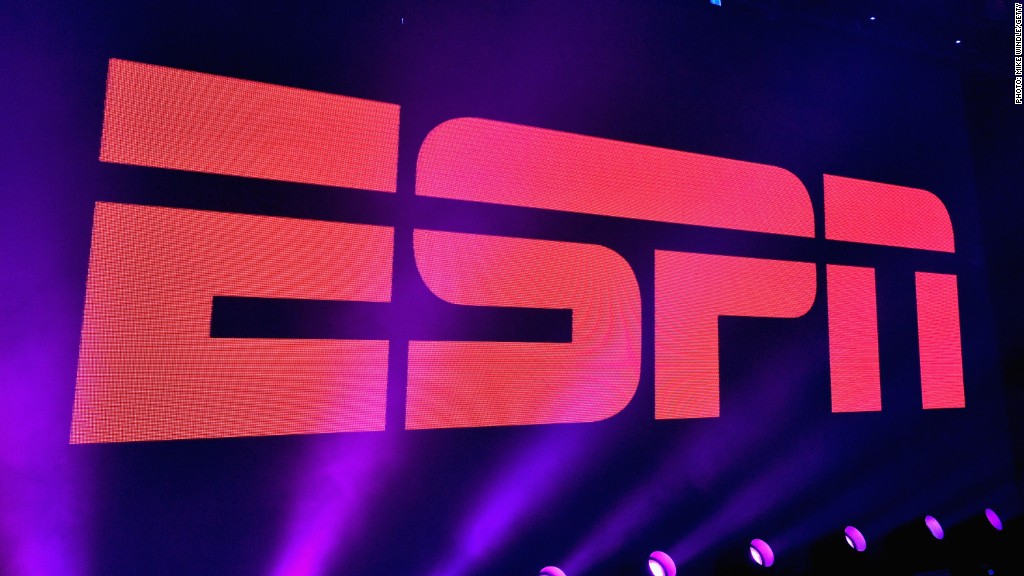 ESPN has ended its partnership with Barstool Sports after airing just one episode of a new late night talk show, "Barstool Van Talk."
ESPN president John Skipper released a statement Monday saying that the network was canceling the show, which debuted last Tuesday.
"While we had approval on the content of the show, I erred in assuming we could distance our efforts from the Barstool site and its content," Skipper said in the statement.
Skipper thanked "Van Talk" hosts, Dan "Big Cat" Katz and PFT Commenter, both of whom also host the popular sports podcast, "Pardon My Take."
"They delivered the show they promised," Skipper said.
"Barstool Van Talk" — which included original shorts, interviews, and took place in a van named Vanny Woodhead — had courted controversy for ESPN since the network announced the show earlier this month. This was due to its association with Barstool Sports, a sports site known for its bawdy and offensive sports commentary.
The hosts of the "Barstool Van Talk" took to Twitter Monday to respond to ESPN's decision, saying that they were "very disappointed" to hear of the cancellation, but thanked their fans and colleagues for support.
"We had a great time working on the show and were extremely excited about the future," the hosts wrote in a statement on Twitter. "In time likes these, we remember what a great philosopher once said: Success isn't owned, it's leased. And rent is due every day."
One of the partnership's most vocal critics was ESPN's own NFL Countdown host, Sam Ponder, who sarcastically welcomed Katz to the network last week with a tweet that came with screenshots of an article on the Barstool Sports website that included sexist remarks about her.
Katz responded to Ponder saying, "Hey Sam, thanks for the welcome. I just want to clear one thing up, I didn't write this blog post (you make it seem like I did)."
Following the premiere of the show, Ponder said in a series of tweets she was "disappointed" that ESPN is "promoting a company name that still maintains support for horrific personal attacks against multiple women within ESPN."
"I am speaking up not to say 'I am perfect, be like me' but rather 'where do we draw a line, what are our standards?' Ponder added. "I don't meet my own standards sometimes. This does not mean we throw the standard away. This means we get better. We speak up. We listen. We get better."
CNNMoney (New York) First published October 23, 2017: 5:13 PM ET