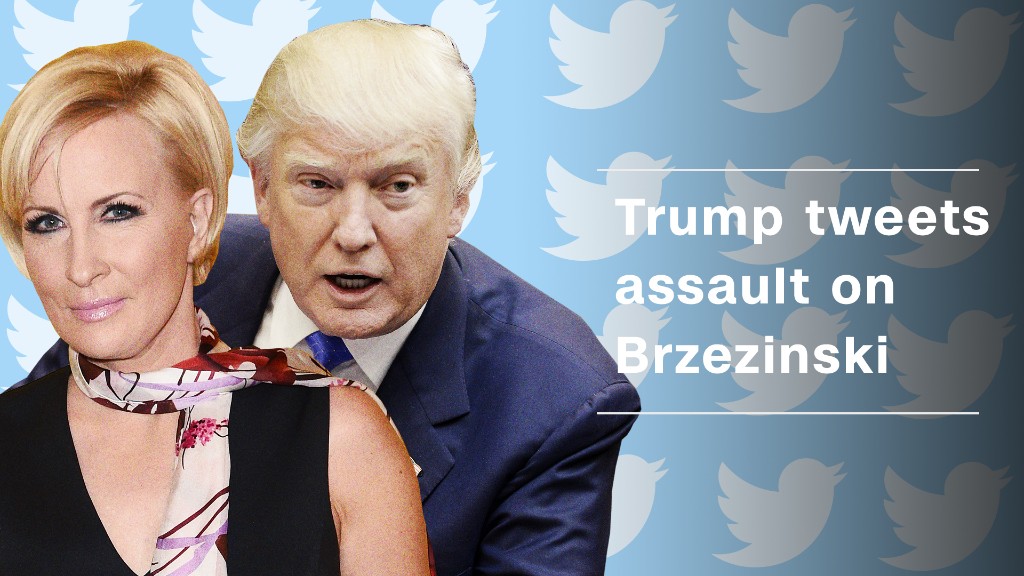 Is the White House using the National Enquirer to threaten and blackmail journalists?
That's what MSNBC hosts Joe Scarborough and Mika Brzezinski are alleging.
They say it happened to them.
But President Trump has a very different account of what happened. "FAKE NEWS," he tweeted during "Morning Joe" Friday morning.
First, here's what the co-hosts said.
"We got a call that, 'Hey, the National Enquirer is going to run a negative story against you guys…' And they said, 'If you call the president up, and you apologize for your coverage, then he will pick up the phone and basically spike this story," Scarborough said on the air.
Scarborough didn't name names, but he said "three people at the very top of the administration" called him about this.
"The calls kept coming and kept coming, and they were like 'Call. You need to call. Please call. Come on, Joe. Just pick up the phone and call him.'"
In other words, grovel to the president and he'll make the mean story disappear.
It is a stunning accusation.
Scarborough did not immediately respond to a request from CNN for more details.
White House press secretary Sean Spicer told reporters that he is "not aware" of White House officials pressing Scarborough to call up Trump and act nice.
The president himself weighed in via Twitter a few minutes later. He said he heard what Scarborough said on "Morning Joe," but claimed that it's untrue: "He called me to stop a National Enquirer article. I said no! Bad show."
What's definitely true is this: Trump and the publisher of the National Enquirer, David Pecker, are friends and allies.
The Enquirer, a supermarket tabloid, frequently promotes the president's agenda and pursues his enemies.
Scarborough responded quickly to Trump's tweet with one of his own, writing, "Yet another lie. I have texts from your top aides and phone records. Also, those records show I haven't spoken with you in many months."
CNNMoney (New York) First published June 30, 2017: 9:09 AM ET