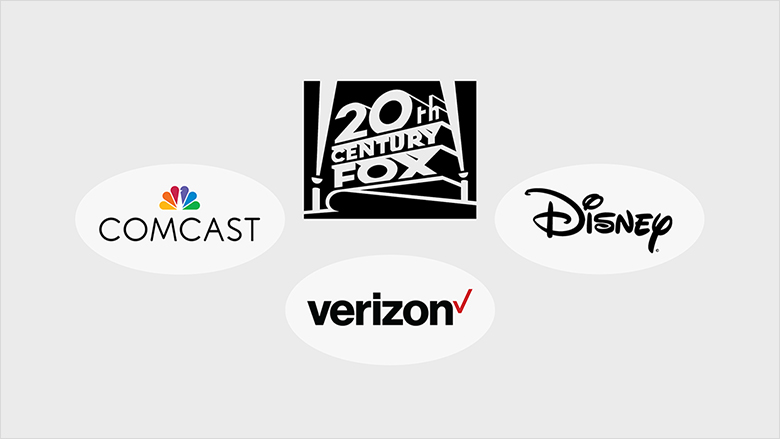 Rupert Murdoch is serious about selling 21st Century Fox, and he has suitors.
Both Comcast and Verizon have approached 21st Century Fox about acquiring most of the company, sources familiar with the talks told CNN on Thursday.
The news comes ten days after revelations that 21st Century Fox had previously been in talks with Disney about a similar acquisition. Disney is no longer in talks with Fox, though those talks could be revisited.
21st Century Fox shares jumped by more than 8% in after-hours trading on Thursday.
Sources familiar with the talks said Comcast and Verizon were interested in acquiring the same assets that Disney had expressed interest in: Fox's movie and television studios, entertainment cable networks, and international distribution business. Fox would keep its news and sports holdings and restructure around those assets.
Such a deal would allow either Comcast or Verizon to significantly expand its entertainment offerings, while Fox could refocus its business around core news and sports assets like Fox News and Fox Sports 1.
Spokespeople for Comcast, Verizon and Fox declined to comment. The Wall Street Journal, which is also owned by Murdoch, was first to report the news.
CNNMoney (New York) First published November 16, 2017: 5:52 PM ET