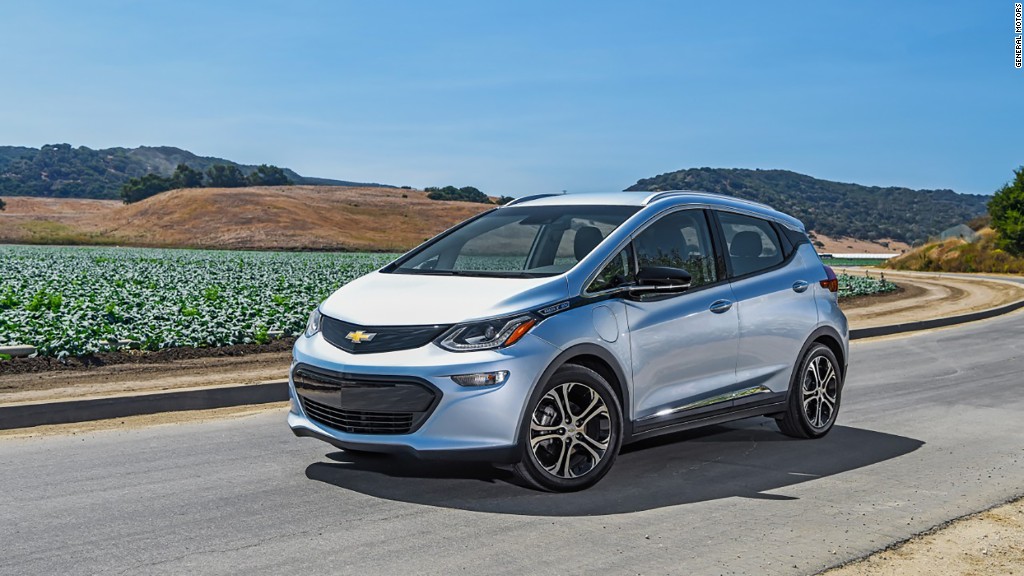 The Chevrolet Bolt EV, General Motor's new electric compact car, was named a Top Safety Pick by the Insurance Institute for Highway Safety. It's the only electric vehicle car to currently hold that distinction.
The Insurance Institute is a private auto safety group financed by the insurance industry. It performs its own crash tests, which are different from those required by the federal government.
In order to get the Top Safety Pick Award, a car must get top marks in all five of the Institute's impact safety tests, including two different front crash tests, side impact tests, rollover protection tests and rear-impact whiplash protection tests.
It's a distinction held by dozens of car models but, for the last three years, not by any fully electric cars.
It's notable that the Bolt is a Top Safety Pick while the Tesla (TSLA) Model S isn't, since the Tesla has performed very well in most crash tests.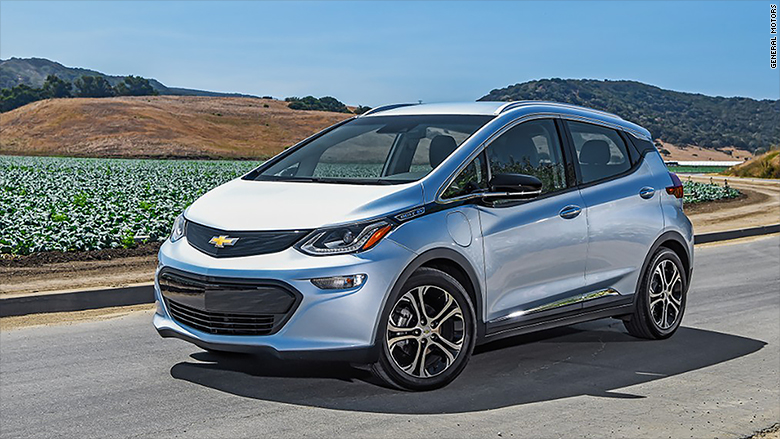 But the Tesla only earned an "Acceptable" rating in the Institute's difficult "small overlap" front crash test. In this test, the car hits a crash barrier with just the outside portion of the front bumper, which concentrates the impact in a small area.
The Nissan Leaf was the first electric vehicle to be named a Top Safety Pick in 2011, but lost the rating in 2014 after the Insurance Institute made the requirements tougher.
The Institute has not yet tested Tesla's all-electric Model X SUV, which recently became the first SUV to earn top five-star scores in all federal goverment safety tests.
CNNMoney (New York) First published June 20, 2017: 3:43 PM ET