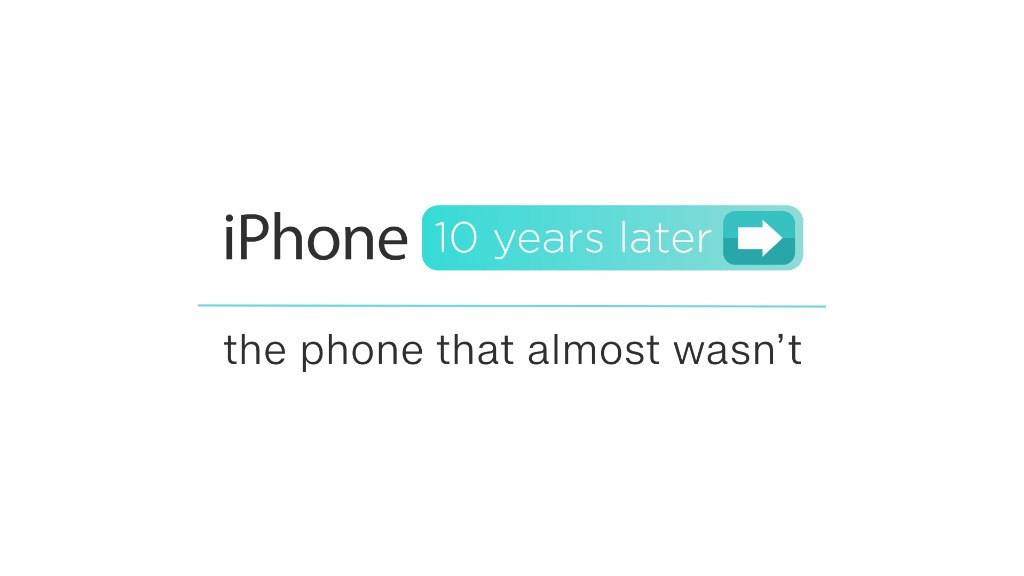 How much has the iPhone rumor mill hurt Apple's sales? That's the question heading into its earnings report Tuesday.
Apple (AAPL, Tech30) is set to report its June quarter earnings results Tuesday after the bell. The quarter is typically the weakest for iPhone sales as customers hold off until Apple releases the latest model in September.
But this year, the drop-off in sales started even earlier. Apple CEO Tim Cook said in May that the company had already begun to experience a slowdown.
"We're seeing what we believe to be a pause in purchases on iPhone, which we believe are due to the earlier and much more frequent reports about future iPhones," Cook said on a conference call with analysts.
The rumors about the next-generation iPhone have only picked up since then, potentially cutting demand for existing models even more.
Analysts expect Apple to report $44.9 billion in sales for the quarter, according to FactSet. That would be a modest increase from the $42.4 billion in sales from the same period a year earlier.
Related: Trump says Apple to build "3 big plants, beautiful plants" in US
The iPhone continues to be Apple's main moneymaker. iPad sales have been on a long decline. And the company has yet to break out sales for its newest product category, the Apple Watch.
Even if Apple's iPhone sales are weak this quarter, investors will likely focus more on clues about the next iPhone.
Apple is expected to overhaul its smartphone lineup in September as it marks the iPhone's tenth anniversary. There are reports Apple could launch three iPhone models, with one expected to have a four-digit price tag.
Some of the rumored features include no physical home button, a bezel-less screen design and a facial recognition system.
This would mark Apple's biggest iPhone refresh since the iPhone 6 was released in 2016, with the potential to trigger a big wave of upgrades and new purchases.
Apple is unlikely to discuss its upcoming products plans Tuesday, but analysts will be scrutinizing the guidance Apple provides for its expected sales in the September quarter.
A higher figure would suggest Apple is confident the new iPhones are on track to launch in September. That would come as a relief to Wall Street given recent reports of a possible delay in the launch.
CNNMoney (New York) First published August 1, 2017: 10:54 AM ET