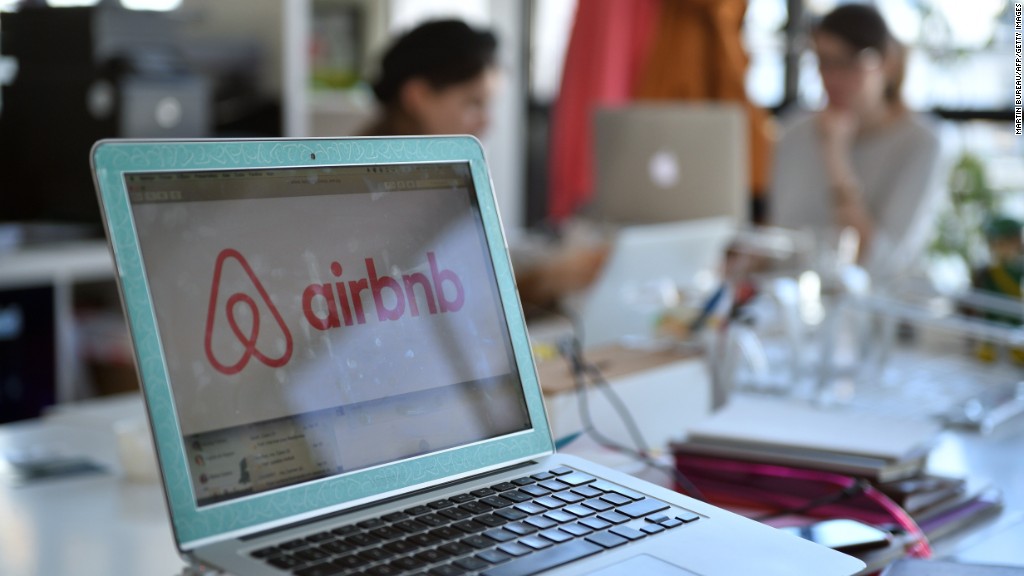 Airbnb will limit home rentals in downtown Paris after making similar moves in London and Amsterdam.
The short-term rental firm said Tuesday that hosts in four central Paris neighborhoods will be prevented from renting out their entire homes for more than 120 nights per year starting in 2018.
The restrictions will bring Airbnb into line with rules already on the books in Paris, its largest city based on listings.
Paris is the world's seventh most visited city, with over 14 million international visitors expected this year, according to Euromonitor International. The four affected neighborhoods include the Louvre Museum and other attractions.
A spokesperson for Airbnb said it wanted "to be good partners to the city and help ensure home sharing grows responsibly and sustainably."
But Paris officials were not impressed.
Ian Brossat, the city's top housing official, said on Twitter (TWTR, Tech30) that Airbnb would still be breaking the rules in 16 other neighborhoods. Mayor Anne Hidalgo retweeted his message to her 1.3 million followers.
"The law of profit is not worth more than the laws of the [land]," Brossat wrote in another tweet directed at Airbnb.
Related: Airbnb-branded apartment building to open near Walt Disney World
Airbnb promised in December 2016 that it would quit clogging up cities that are struggling with housing shortages.
It started by announcing restrictions on London and Amsterdam listings, barring homeowners across the cities from renting their places to visitors for more than 90 and 60 days a year, respectively.
Local authorities had already put those limits in place, but had difficulty enforcing them.
Airbnb said limits in London and Amsterdam led to a sharp drop in people breaking the local rules. It may have also hurt the company's bottom line.
UBS said last month that Airbnb's global growth has slowed due to city regulations and crackdowns. It said that in Berlin, where permits are now required to rent out homes, the number of listings declined by about 10% in 2017.
"We believe Airbnb still presents a threat to hoteliers but regulation has reduced the magnitude of that threat," UBS analysts said in a research note.
Critics have long claimed that Airbnb removes affordable housing from the market by turning rentable apartments into unofficial hotels.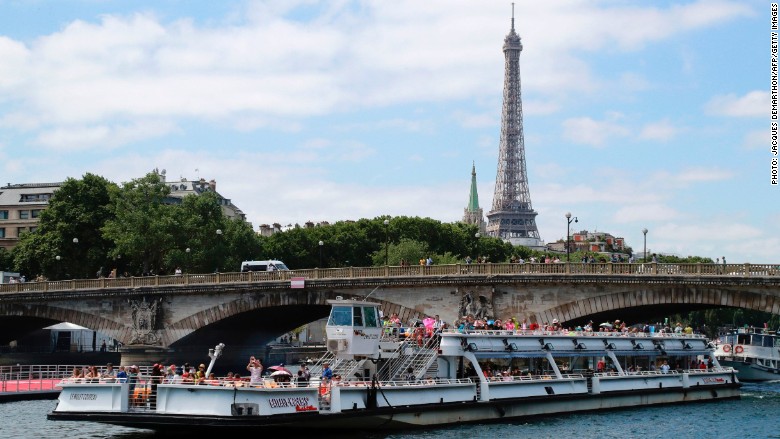 Other cities including San Francisco and New York have worked to crack down on Airbnb services.
The company has not moved to limit rentals in those cities, but says it has worked with "more than 350 governments across the world on fair home sharing rules."
— Shama Nasinde in London and Saskya Vandoorne in Paris contributed to this report.
CNNMoney (London) First published November 14, 2017: 10:52 AM ET