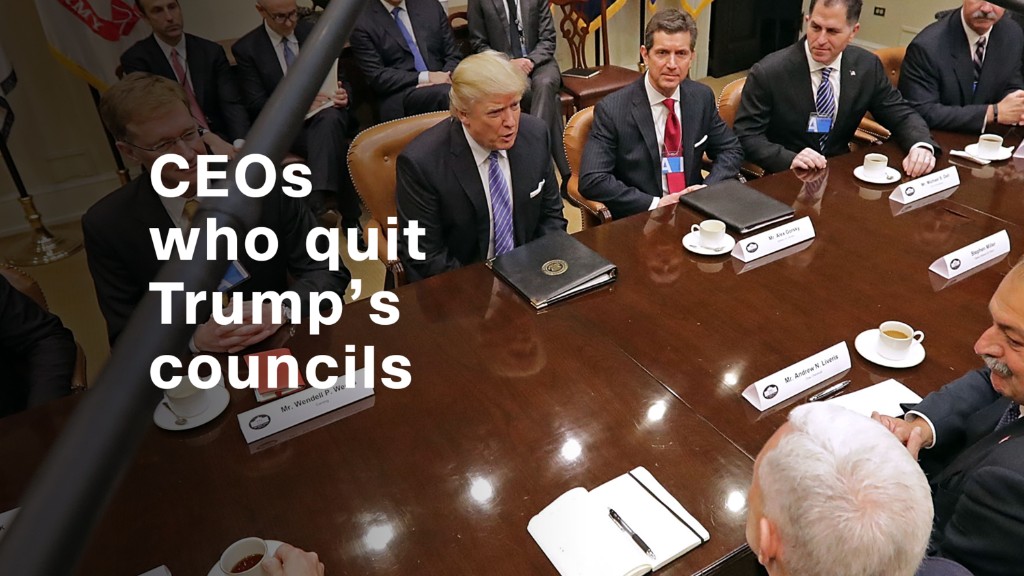 The head of the AFL-CIO has stepped down from the White House's manufacturing council after President Trump doubled down on his position that violence in Charlottesville was perpetrated by many sides at a press conference Tuesday.
Richard Trumka said in a statement posted on Twitter that he "cannot sit on a council for a President who tolerates bigotry and domestic terrorism" and called Tuesday's remarks "the last straw."
"President Trump's remarks today repudiate his forced remarks yesterday about the KKK and neo-Nazis. We must resign on behalf of America's working people, who reject all notions of legitimacy of these bigoted groups," he said.
Thea Lee, an economist who previously served as deputy chief of staff at the AFL-CIO also resigned from the council.
CNNMoney (New York) First published August 15, 2017: 6:01 PM ET