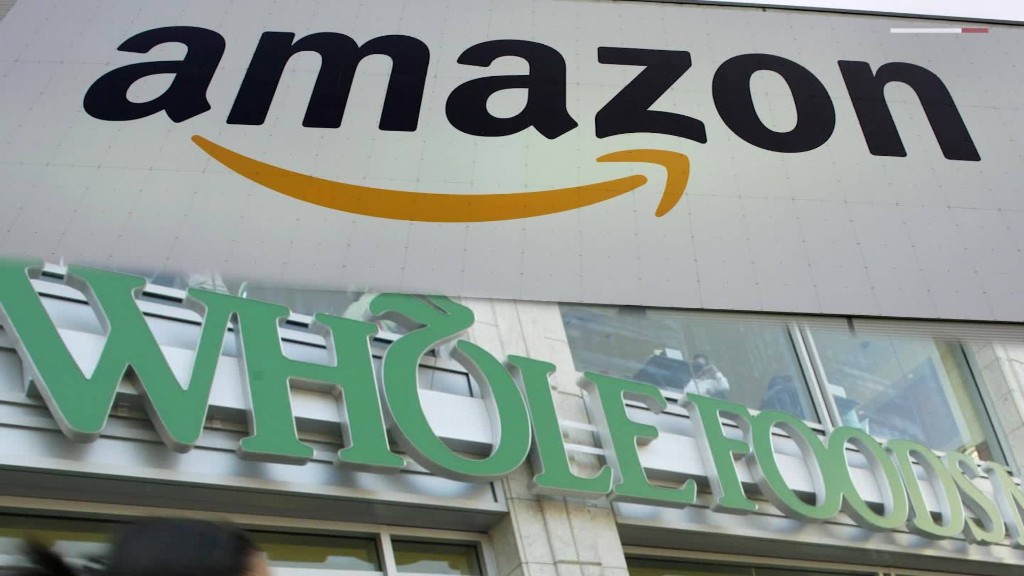 Wall Street and Capitol Hill were busy last week.
We got an update on the economy from the Federal Reserve, got some insight into Trump's business empires and a massive deal went down on Wall Street that could disrupt how you buy groceries.
'; for (i = 0; i 4) { afterParagraphFour = true; } currentParagraph = storytext.childNodes[i]; heights += currentParagraph.clientHeight; if (heights >= limit && insertAfterThisParagraphIndex === -1) { insertAfterThisParagraphIndex = SMARTASSET.setDivIndex(i); console.log("insert after paragraph number " + i); console.log("HEIGHTS = " + heights); console.log("LIMIT = " + limit); } } /* div with id="ie_column" */ else if (storytext.childNodes[i].nodeName.toLowerCase() === 'div' && storytext.childNodes[i].id !== "undefined" && storytext.childNodes[i].id ==="ie_column") { heights = 0; limit = 80; insertAfterThisParagraphIndex = -1 } /* embeds from twitter, facebook, youtube */ else if (storytext.childNodes[i].nodeName.toLowerCase() === 'div' && storytext.childNodes[i].classList.contains('embed')) { heights = 0; limit = 80; insertAfterThisParagraphIndex = -1 } /* cnn video player */ else if (storytext.childNodes[i].nodeName.toLowerCase() === 'div' && storytext.childNodes[i].classList.contains('cnnplayer')) { heights = 0; limit = 80; insertAfterThisParagraphIndex = -1 } /* images */ else if (storytext.childNodes[i].nodeName.toLowerCase() === 'img') { heights = 0; limit = 80; } /* images stored in figure tags */ else if (storytext.childNodes[i].nodeName.toLowerCase() === 'figure') { heights = 0; limit = 80; } } if (heights >= 875 && afterParagraphFour) { storytext.childNodes[insertAfterThisParagraphIndex].insertAdjacentHTML('afterend', smartAssetDiv); smartasset = document.getElementById('smartasset-article'); smartasset.style.float = 'left'; // allows module to have text float to right smartasset.style.marginRight ='20px'; smartasset.style.marginBottom ='25px'; }
} SMARTASSET.setSmartAssetScript = function() { console.log('starting setSmartAssetScript'); SA = document.SA || []; SA.push({ embedUrl: "https://smartasset.com", container: "#smartasset-article", version: 1.1, data: { key: "bdknf2rinbhwvdksm6zbmhf3twrv4oih" } /*{ key: "CNNe038d38a57032085441e7fe7010b0" }*/ }); console.log('finished in setSmartAssetScript push() call'); var smscript = document.createElement("script"); smscript.type = "text/javascript"; smscript.async = true; smscript.src = ("https:" == document.location.protocol ? "https://" : "http://") + "smartasset.com/embed.js"; var s = document.getElementsByTagName("script")[0]; s.parentNode.insertBefore(smscript, s); console.log("finished entire function of setSmartAssetFunction()");
};
SMARTASSET.setSmartAssetDiv();
SMARTASSET.setSmartAssetScript();
Here we go:
A WINDOW INTO TRUMP'S FINANCIALS
As many of us were headed into the weekend, the Office of Government Affairs watchdog released President Trump's financial disclosure forms on Friday that detailed his vast business holdings.
The president reported hundreds of millions of dollars in income as well as liabilities of at least $311 million.
The 98-page disclosure form was signed by Trump last week, and covers January 2016 through April 15, 2017.
Since the president has not released his tax returns, this form sheds some light on his finances.
AMAZON'S BIG PURCHASE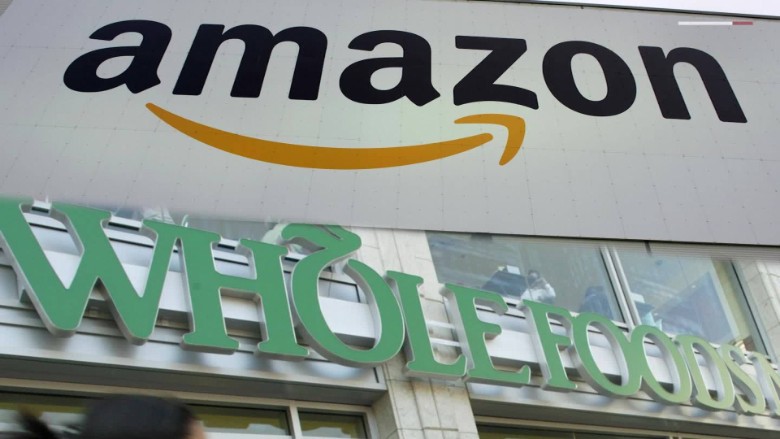 The online and brick-and-mortar shopping worlds continue to collide.
Amazon scooped up Whole Foods last week for $13.7 billion … in cash. The online titan said Whole Foods will continue operating as a separate unit under the same name.
So what does this mean for shoppers? Probably a lot. Experts said the mega-merger could lead to lower prices at Whole Foods and a more high-tech shopping experience.
Think about it: Amazon changed the way that many of us shop and has put major pressure on the traditional mall, so it could have the same impact on the grocery sector.
IT'S SUNNY AT THE FEDERAL RESERVE
In a sign of economic confidence, the Federal Reserve raised short-term interest rates by a quarter point last week, and upgraded its forecast for economic growth and unemployment this year.
That's good news.
But there's a growing problem in the labor market: a major job skills gap.
Trump spent time last week focusing on creating jobs and expanding apprenticeship programs. But CNNMoney's Patrick Gillespie explains why it's so tough to close the job skills gap.
SUMMER FINANCIAL WANDERLUST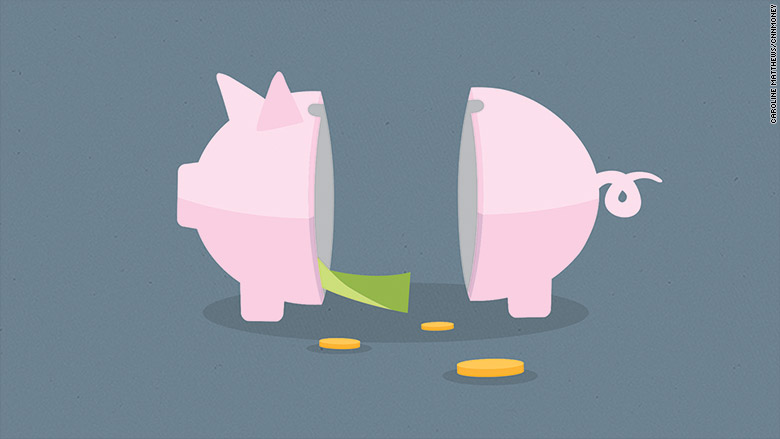 So this is the summer you're going to get your finances in order.
Step one is knowing how much money you have coming in and leaving every month.
Get a little miffed every time you look at your paycheck to see how much Uncle Sam and others get to take out? Here's a good breakdown on where it all goes.
Once you've detailed your financial situation, set up a budget that covers all your mandatory spending, like food, housing and transportation costs, stashes some savings away and allows for a little fun money.
Be sure to keep an eye out for these sneaky budget busters that could derail your hard work.
If saving for retirement is your top priority (and let's face it, with pensions going the way of the dinosaur, it's a major challenge for many of us) check out this story on how to boost your retirement income.
MORE DRAMA IN THE SKIES?
If you are planning to hit the skies for your summer getaway, we have some good news and bad news.
First the good news: American Airlines announced last week that it has scrapped plans to shrink the legroom in three rows of its new Boeing 737 Max jets.
Reducing the amount of legroom allows airlines to fit more seats in planes and sell more tickets.
Now the bad news: Fliers are still pretty fed up.
The government announced last week that the number of airline service complaints it received in April skyrocketed.
The Department of Transportation said it fielded 1,909 complaints from consumers in April, up 69% from March and 70% from the same time a year ago.
CNNMoney (New York) First published June 19, 2017: 12:13 PM ET