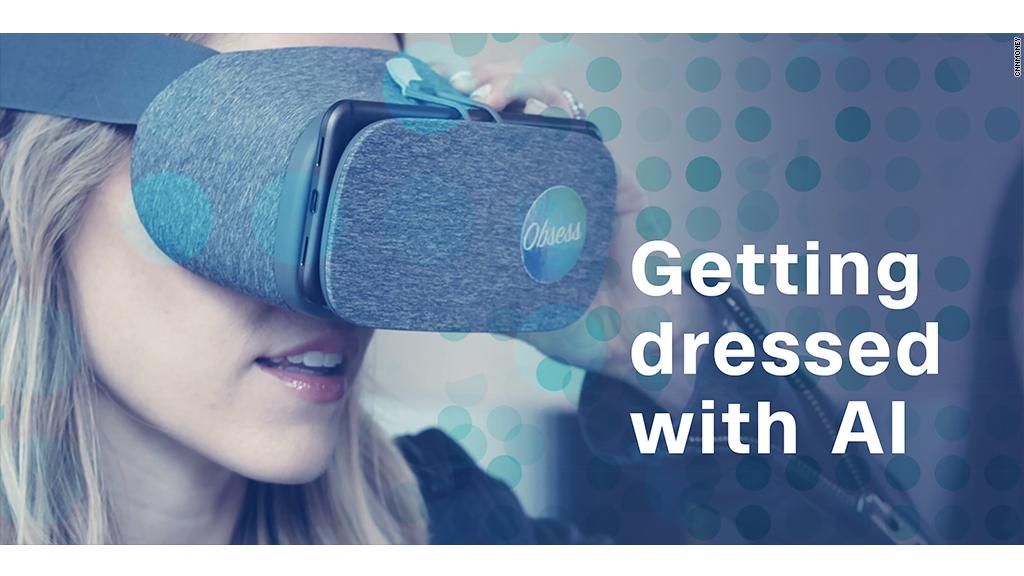 You may soon be able to test out virtual furniture from Pottery Barn and West Elm before buying.
Williams-Sonoma, which also owns West Elm, Pottery Barn and its namesake kitchen brand, announced on Thursday it is acquiring augmented reality and 3D imaging startup Outward for $112 million.
The acquisition is part of a larger retail trend to help shoppers visualize what products would look like in the home.
The deal is expected to close by the end of this year.
Outward, a San Jose, California-based startup, creates realistic 3D renderings of products, such as couches and tables, for retail websites and apps.
Related: This shopping app lets you see a virtual couch in your real living room
Augmented reality shows digital images on top of real-life objects when viewed on a smartphone or tablet. AR has more widespread appeal than virtual reality because it doesn't require a special headset.
Williams-Sonoma said it would also work with Outward on virtual reality and digital room design, but it didn't give specifics.
Thomas Husson, principal analyst at research firm Forrester, said the deal is a smart move for the company.
"Outward is not only focusing on AR, it is also enabling other digital experiences. It will be key for retailers to leverage tech to simplify shopper experiences," he said. "But to recoup the investment, Outward [will need to] help them to develop much more than AR experiences."
The acquisition comes at a time when Williams-Sonoma is facing tough competition from companies like Amazon and Wayfair.
"More and more customers are flocking to easy search functionality that you can find on Wayfair and, increasingly, some of the augmented and digital reality shopping options," said Brad Thomas, equity research analyst at KeyBanc Capital Markets.
"They're in their infancy, but it does feel like the direction this sector is going to go in over the next five to ten years," he said.
Related: Apple teases the future of augmented reality apps
Williams-Sonoma isn't the only retailer making a foray into augmented reality shopping.
Ikea has released an iOS app that allows customers to pick furniture from its website and place it virtually within a room. The idea is that users can try before they buy.
Meanwhile, home design company Houzz launched augmented reality shopping on its app earlier this year. Users can see what different products, such as couches, would look like in 3D in real rooms in your home.
"Many furniture or home equipment brands have launched or will soon launch new AR experiences leveraging ARKit from Apple or ARCore from Google," Husson said.
"AR is finally getting ready for brands, even though the technology is still early days," he said. "It will scale faster than virtual reality."
CNNMoney (New York) First published November 17, 2017: 3:10 PM ET