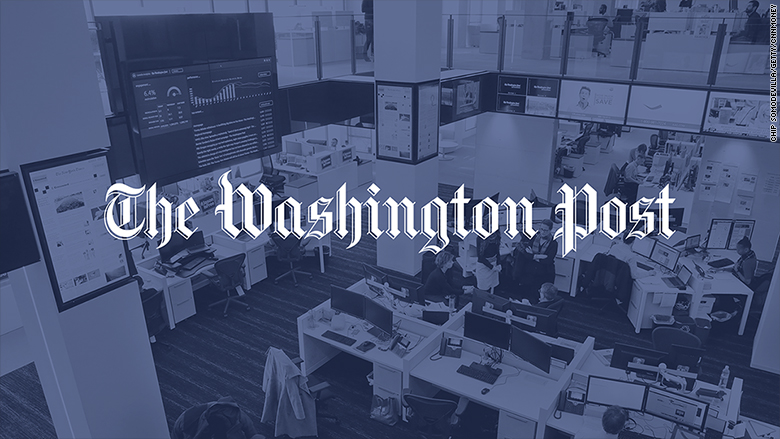 The Washington Post is marking a milestone in its transition from being a local print newspaper to a national news website.
"Earlier this year, we crossed the 1 million mark for paid digital-only subscribers," the Post's publisher Fred Ryan revealed in an internal memo on Tuesday.
The news stood out to staffers because the Post had not disclosed the data before.
The Post, like several other national papers, has been focused on signing up as many paying subscribers as possible.
"Our growth has been exceptionally strong, with digital-only subscriptions more than doubling since January 1 this year," Ryan wrote. "Digital-only subscriptions have more than tripled since last year at this time."
Ryan didn't provide any other benchmarks, but the 1 million figure puts the Post just a bit behind The Wall Street Journal, one of its primary rivals.
According to The Journal's most recent count, through June, it has 1.27 million digital subscribers.
Both papers are eclipsed by The New York Times, which has far more digital subscribers than any other American news outlet.
Through June, the Times had 2.3 million paid digital subscribers.
The news organizations like to point out that lots of other subscribers pay for the print edition and get digital access on top of that. But digital-only subscriptions are the primary area of growth.
Overwhelming interest in the Trump presidency has spurred a high number of digital subscriptions to the outlets.
But the Times, the Journal and the Post have benefited a lot more than regional and local papers have.
The Los Angeles Times, for instance, recently revealed that it now has 105,000 digital subscribers.
The Boston Globe is nearing the 100,000 mark.
According to Ryan's memo, the Post has seen "especially impressive growth in our digital subscription base among millennials as they have grown accustomed to paying for products and services they view as valuable and even essential."
He said Tuesday that the figures "validate our strategy of growing the size of our news and engineering teams and expanding our product offerings."
CNNMoney (New York) First published September 26, 2017: 4:54 PM ET