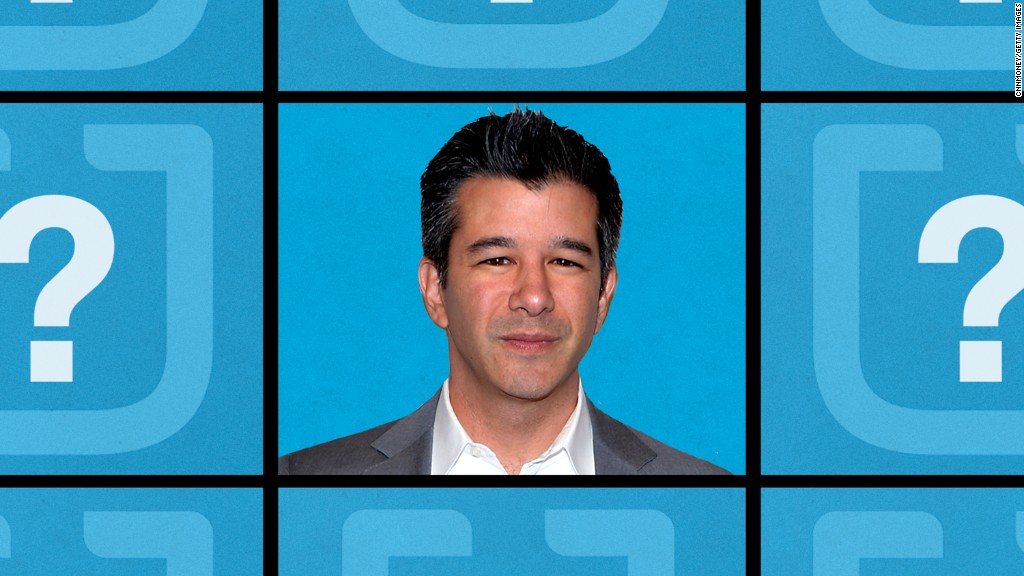 Uber wants to be nicer to its drivers.
The ride-hail service announced new policies Tuesday that, the company hopes, will quiet some dissent within its driver ranks and make itself a more attractive employer. Drivers will no longer be punished for things beyond their control, and they'll be rewarded for going above and beyond the call of duty.
The new rules are a part of Uber's ongoing "180 Days of Change" initiative, a corporate cleanup effort borne out of the recent series of controversies and crises that led to cofounder Travis Kalanick stepping down from his role as CEO.
One of the key changes for Uber drivers is a new policy called "ratings protection." Drivers will no longer get docked by a passenger's low rating on account of things that are outside of their control, like pricing issues or app glitches. Drivers will also have the ability to adjust fares on their end, without having to contact Uber.
Related: Uber will adjust salaries to ensure gender and racial equity
Uber will also start compensating drivers who return lost items to passengers. It will pay them $15 a pop. Drivers return an average of 11 items every year which is time spent on the road without earning money, Uber said in a post on Tuesday.
The initiative has largely focused on turning a corner with drivers, the backbone of the $68 billion startup. Uber drivers have notoriously complained about the company's payment practices. It wasn't until January that Uber agreed to pay out $20 million to drivers across the country to settle a Federal Trade Commission lawsuit. FTC alleged Uber made false, misleading or unsubstantiated claims about driver earnings and its vehicle financing program. Uber didn't admit or deny questionable practices — but if Uber drivers remain unhappy, that can only cripple its business and help its competitors. According to research from The RideShare Guy, Lyft drivers make more money and are more satisfied than Uber drivers.
Uber is releasing monthly updates as part of its "Change" initiative. Other new driver-support features announced this month include a 24/7 support line for drivers available through its app, as well as the ability to pre-schedule in-person meetings for help with things like payment discrepancies, accident paperwork, or app issues. Uber has also promising to speed up document reviews, like registrations and drivers licenses.
Last month, the company announced it will introduce tipping for drivers, something the company has strongly objected to in the past. Tipping first rolled out in Seattle, Minneapolis and Houston and is expected to expand to all U.S. cities by the end of this month.
CNNMoney (New York) First published July 25, 2017: 5:02 PM ET