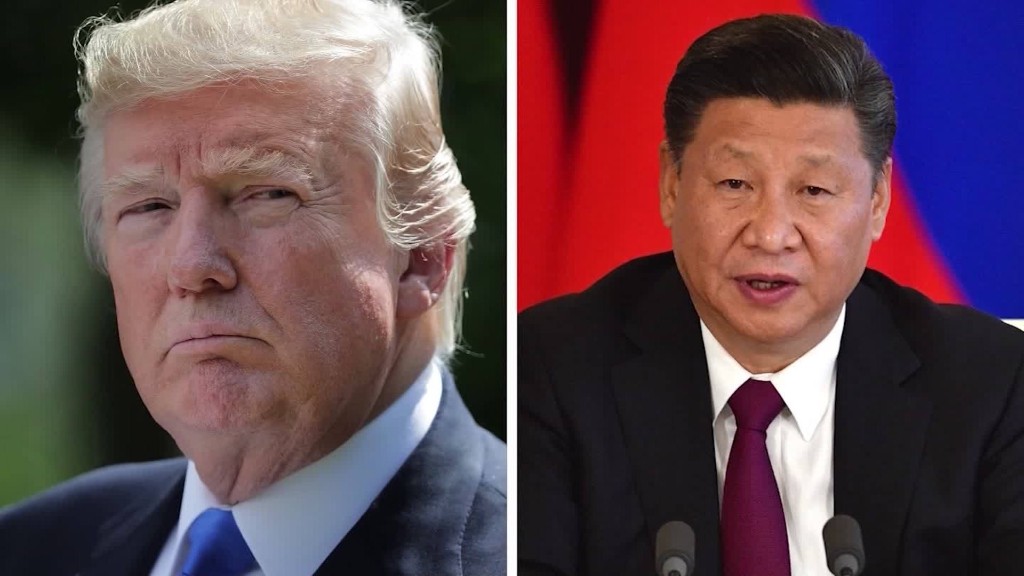 President Trump is getting tough on trade with China.
Trump signed a memorandum Monday that directs U.S. Trade Representative Robert Lighthizer to determine whether an investigation is needed into alleged unfair Chinese trade practices. The move represents the first step in a process that could allow Trump to impose tariffs on Chinese imports or other punishing trade actions.
"This is just the beginning," Trump said at the White House Monday. "We will defend our workers."
It's Trump's latest warning to China on trade, and it comes the same week that administration officials begin to renegotiate NAFTA, the free trade deal between the U.S., Mexico and Canada.
The new order focuses specifically on alleged Chinese theft of U.S. intellectual property, a complaint expressed by a wide array of U.S. corporations that do business in China.
China is accused of trying to take a short cut by spying, hacking or forcing companies to hand over their intellectual property, such as a patent on a software product.
Chinese laws require foreign firms in some industries, such as energy and autos, to form joint ventures with local partners, which often results in the transfer of technology to Chinese companies.
In a report published this year, the Commission on the Theft of American Intellectual Property named China as the main offender, estimating it costs the U.S. economy up to $600 billion a year.
Related: How China squeezes tech secrets from U.S. companies
Trump's memorandum comes as his administration also seeks cooperation with Chinese President Xi Jinping on North Korea's ongoing missile threats.
Trump routinely slams China's trade practices, and blames China for the loss of millions of manufacturing jobs. The U.S. had a $347 billion trade deficit with China last year, by far the largest deficit the U.S. has with any country. Trump wants to lower the deficit.
–Jethro Mullen contributed to this article
CNNMoney (New York) First published August 14, 2017: 3:24 PM ET