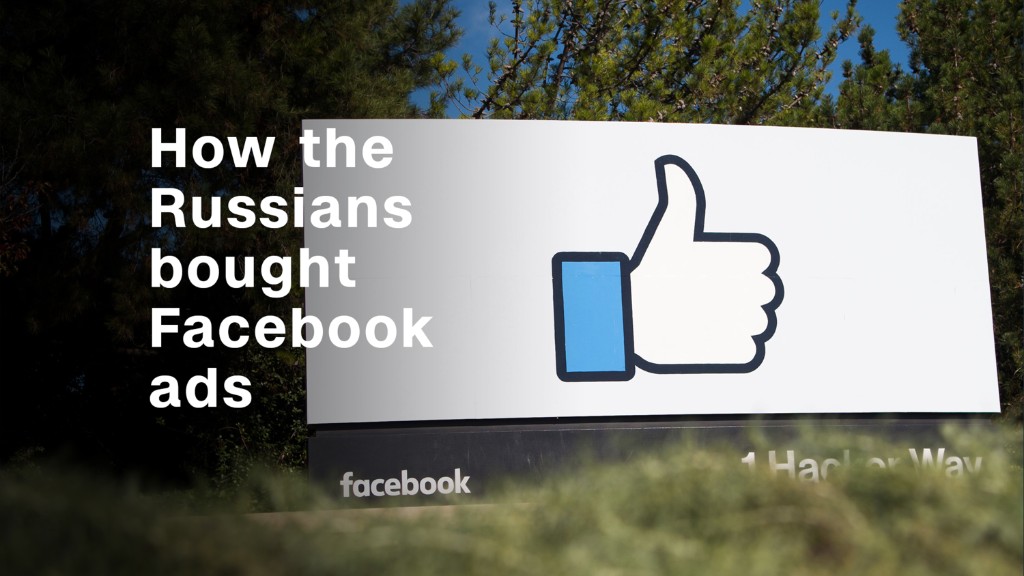 Special counsel Robert Mueller and three congressional committees are investigating Russian interference in the election, but President Trump is still telling his fans it's a "hoax."
Trump used the "Russia hoax" label on Friday for the first time in six weeks. He said in a tweet that scrutiny over Facebook ads from Russian-linked accounts was just part of the continuing "hoax."
Then the president asked: "What about the totally biased and dishonest Media coverage in favor of Crooked Hillary?"
Trump was echoing conservative commentators who say he won the election in spite of grossly unfair media coverage.
The timing is curious. Hillary Clinton has been on a highly successful book tour for the past two weeks. Her campaign memoir, "What Happened," is firmly in first place on bestseller lists, and it smashed first-week sales records for publisher Simon & Schuster.
During the book tour, Clinton herself has sharply criticized the news media's influence on the election. Her view is that the press went relatively easy on Trump, partly because they thought Clinton would win, which gave him a big advantage.
Trump has an opposite view. "The greatest influence over our election was the Fake News Media 'screaming' for Crooked Hillary Clinton," he tweeted on Friday. "Next, she was a bad candidate!"
In effect he's saying "look over there," at media bias, "not over there," at the mounting evidence that Russia tried to sway the election in his favor.
Related: Facebook is planning big changes to political ads on its site. Are they enough?
New leaks and revelations emerge every day about Russian meddling in the election. Some of the stories describe connections between Russians and people in Trump's orbit.
Facebook's role in inadvertently spreading Russian propaganda, some of it explicitly anti-Clinton, has come into focus this month. On Thursday, the company pledged to hand 3,000 Russia-linked ads over to Congress, and it announced a nine-point plan in response to election interference.
CEO Mark Zuckerberg clearly doesn't think the talk of Russian interference is a "hoax." Nor do national security officials or congressional leaders. They agree the meddling attempts must be thoroughly investigated.
Related: Facebook says it will hand Russian ads over to Congress
That's what makes Trump's denials stand out. He started using the word "hoax" in connection to Russia six months ago.
"Trump Russia story is a hoax. #MAGA!" he tweeted on March 28.
On May 8, shortly before firing FBI director James Comey, he said it again: "The Russia-Trump collusion story is a total hoax, when will this taxpayer funded charade end?"
Trump said it again in June, July and August.
"That's a total witch hunt, the whole Russia story. It's a hoax. It's a hoax. We had no collusion with Russia. We never dealt with Russia," he told The Wall Street Journal on July 25.
A week later, at a rally in Phoenix, he criticized Democrats' "obsession with the Russian hoax."
A side effect of attacking the media, as Trump often does, is that his supporters are less likely to believe the pile of news stories documenting Russian interference.
Conservative Trump critic Bill Kristol pointed out that Trump's Friday tweetstorm "doesn't merely deny collusion with Russia, as one might expect. He seems to deny the fact of Russian interference."
CNNMoney (New York) First published September 22, 2017: 9:36 AM ET