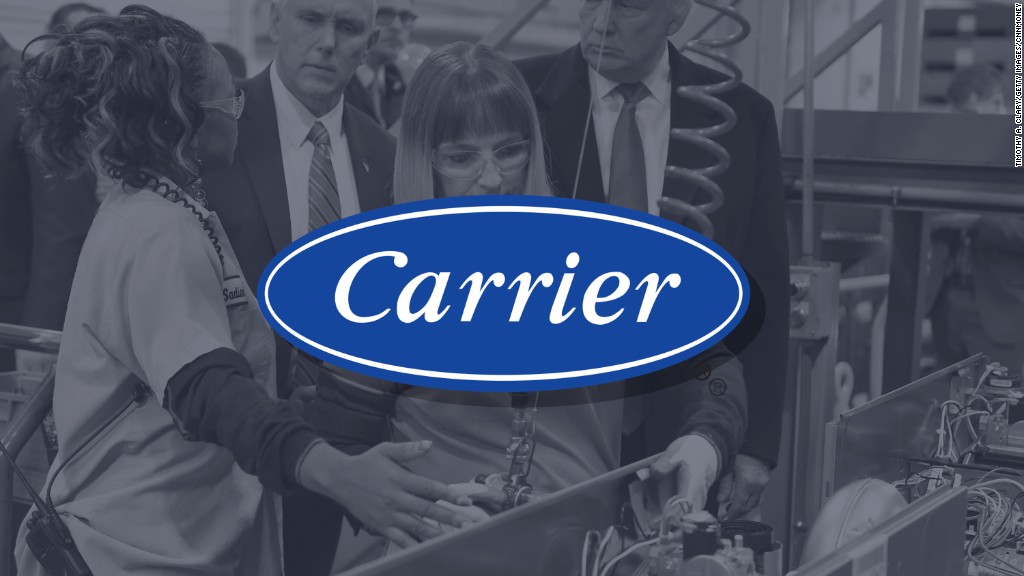 President Trump touted a big deal during the White House's "Made in America Week."
On Thursday, he unveiled an agreement between pharmaceutical giants Pfizer (PFE) and Merck (MRK) and New York-based manufacturer Corning (GLW) to produce a new type of glass for storing and delivering injectable drugs.
Corning will initially invest $500 million in the project, a move that will create 1,000 new U.S. jobs.
The project is expected to grow to a $4 billion investment that will create 4,000 new high-tech jobs, the company said in a press release.
The Trump administration said 98% of pharmaceutical glass packaging has previously been made overseas.
"Pharmaceutical glass packaging will now be made in America. That's a big step. That's a big statement," Trump said at a White House event.
The CEOs of Pfizer, Merck and Corning were present at the announcement.
"I know they wouldn't have done it under another administration," Trump said.
Related: Trump's NAFTA could be a big win for Amazon, e-commerce
But the program has been in the works since 2012, according to spokespeople from Merck and Corning.
"Merck was instrumental in working with Corning in the infancy of the project and heavily involved in the development of this new glass technology, dating back to 2012," Merck spokeswoman Pamela Eisele said.
Corning spokesman Dan Collins said the White House was "instrumental" in "getting us to today." The initial investment in producing the new glass packaging will cover the expansion of existing Corning facilities, as well as construction of a new plant in the Southeast, the White House said.
The companies will need the federal government's okay on multiple parts of the project to move forward.
"We need FDA approval of our product; we need EPA approval of our processes, and we need to work with government (state and federal) to ensure we are globally competitive," Collins said.
Pfizer declined to comment on questions about how long the plan has in the works and referred questions about manufacturing to Corning.
CNNMoney (New York) First published July 20, 2017: 6:43 PM ET