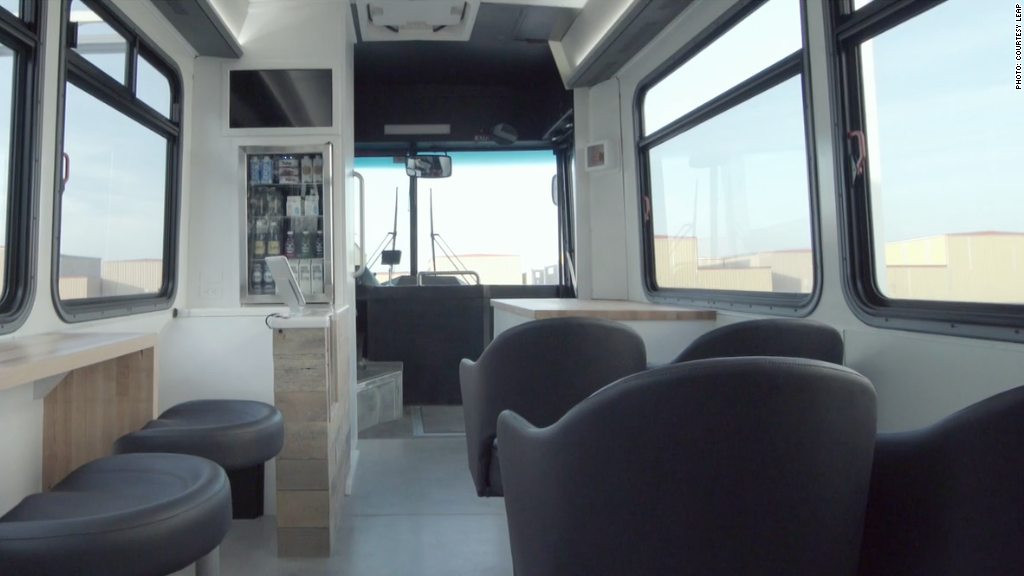 Travel startup Citymapper is starting a bus route in London that will link hipster party neighborhoods to popular subway stations.
The tech firm — known for its navigation app — said Thursday that it has secured a license to operate its first commercial bus in the capital city.
The bus will run on weekend nights between Aldgate East and Highbury & Islington stations, where riders will be able to catch night-time subway trains.
It will go via Shoreditch and Dalston, two east London neighborhoods best known for an abundance of trendy bars, bushy beards and skinny jeans. Seats will be equipped with USB chargers.
The route was selected using data from Citymapper's app, which guides travelers from Point A to Point B across roughly 40 cities using live traffic and public transport data. It's especially popular in London.
The startup said it hoped to identify and plug a gap in London's transportation network.
"We found central London fairly well covered during the day by existing [public transport] services, but we identified bigger gaps in the night network," the company said in a statement.
"People in London are staying out later, especially in east London," it added.
Related: This bus runs on human poop
Citymapper didn't specify how much it would charge bus riders. But it said it would accept payments made with contactless cards, Apple Pay and Android Pay.
The bus will start running in late August or early September.
The company first trialed the bus on a smaller route in central London in May.
Citymapper said at the time that it didn't aspire to become a bus operator, but wanted to use its data to improve large transportation networks.
— Alanna Petroff contributed reporting.
CNNMoney (London) First published July 20, 2017: 12:10 PM ET