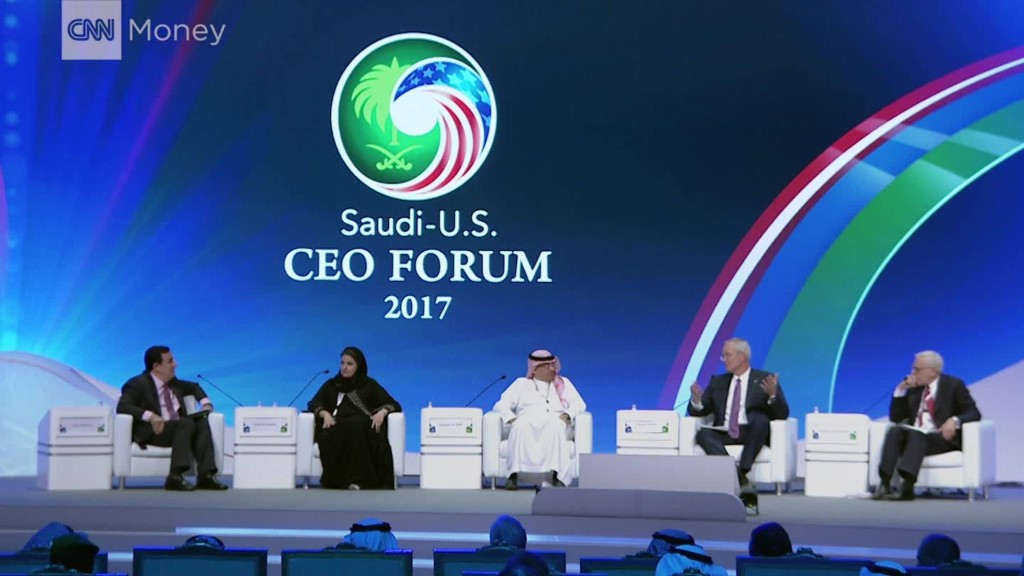 Saudi Arabia has a new heir to the throne.
King Salman on Wednesday published a decree promoting his son, Prince Mohammed bin Salman, to crown prince in place of Prince Mohammed bin Nayaf.
It's the second unexpected shakeup in the leadership of the world's top oil exporter and the Middle East's biggest economy since 2015, and comes as the Royal family tries to bring about a radical transformation of the kingdom.
Saudi Arabia sits on 22% of the world's proven petroleum reserves. It's the biggest member of the OPEC group of oil exporters, and has played a leading role in attempts to restrain supply to boost prices.
Analysts say oil policy is unlikely to change as a consequence of the reshuffle.
'Business as usual' for oil
"It'll be business as usual and continuing its leadership role in OPEC," said John Sfakianakis, director of economic research at the Gulf Research Center in Riyadh.
Saudi efforts to stabilize oil prices have had limited success. Prices have recovered from a low of $26 a barrel hit in early 2016, but have been sliding again this year in the face of rising production in the U.S.
Mohammed bin Salman, 31, has described the country's dependence on oil as an "addiction," and he's been spearheading Vision 2030, a detailed plan to diversify the economy and grow the role of the private sector.
Related: Saudis take 100% control of America's largest oil refinery
Analysts say the change in the line of succession could accelerate those reforms, and investors welcomed the news — stocks in Riyadh surged 3.5%.
"The shift in royal succession announced this morning should help underpin the durability and credibility of the economic reform process in Saudi Arabia," wrote Tom Rogers at Oxford Economics in a research note.
Young crown prince must focus on jobs
One of the most pressing priorities is creating jobs for a young population. About 60% of Saudis are under the age of the 30. And they account for most of the 12% of Saudis who are unemployed.
Rogers said 400,000 young people are entering the workforce every year.
"Saudi Arabia is now better [placed] to represent its youth and cater to their ever growing needs," said Salman Al-Ansari, president of the Saudi American Public Relation Affairs Committee.
"The newly appointed crown prince… is still in his 30s which makes him uniquely qualified to meet the demands of the very demographic that he is essentially a part of," said Al-Ansari.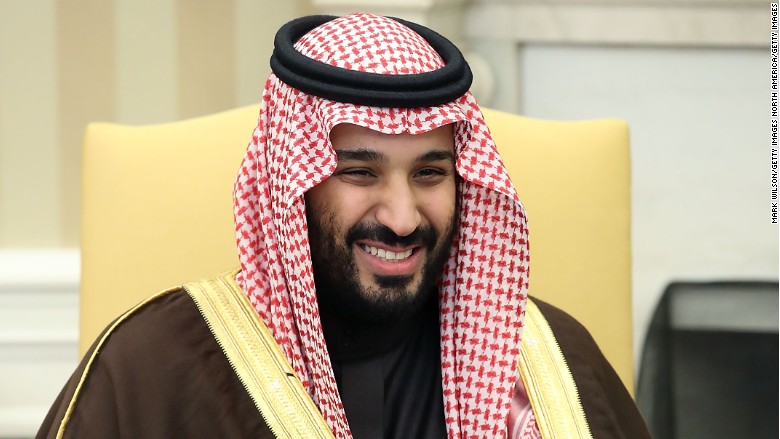 Mohammed Bin Salman has set a target of slashing unemployment to 7% by 2030. He also wants to increase the proportion of women in employment to 30%.
Some barriers to women working are already being reconsidered. King Salman has ordered a review of laws that make it hard for many to work, travel, undergo medical procedures and go to university without the permission of a male relative or spouse.
Analysts also expect the ban on women driving to be lifted soon, despite Mohammed bin Salman's more cautious approach on that issue.
Budget pressures persist
Measures to plug the huge hole in government finances caused by low oil prices have also begun to take shape. Taxes are being introduced, and subsidies on fuel and electricity have been slashed.
Other changes have failed to stick: Cuts to generous benefits for government workers were announced only to be reversed a few months later.
Related: Saudi Arabia: We could live with $40 oil in 2020
Central to Mohammed bin Salman's strategy is selling part of Aramco, the world's top oil producer. He hopes it will generate huge sums of money to invest in other areas of the economy.
Saudi officials have said they expect an IPO to value Aramco at around $2 trillion. Independent analysts say it may be worth closer to $1.4 trillion. Either way, selling just 5% would raise $70-$100 billion.
For now, the young prince still has to face the reality of low oil prices. For the government to meet its spending needs this year, it needs oil prices of around $54 a barrel, according to Al Rajhi Capital in Riyadh.
That's about $10 a barrel above current prices. And the gap could stall some planned investments.
"We might see some delay in some projects, but the [transformation] plan in the long term is going to be implemented," said Mazen Al Sudairi, head of research at Al Rajhi. "This [appointment] is going to give him much more power and authority to adjust or to revise his plan."
CNNMoney (Dubai) First published June 21, 2017: 7:47 AM ET