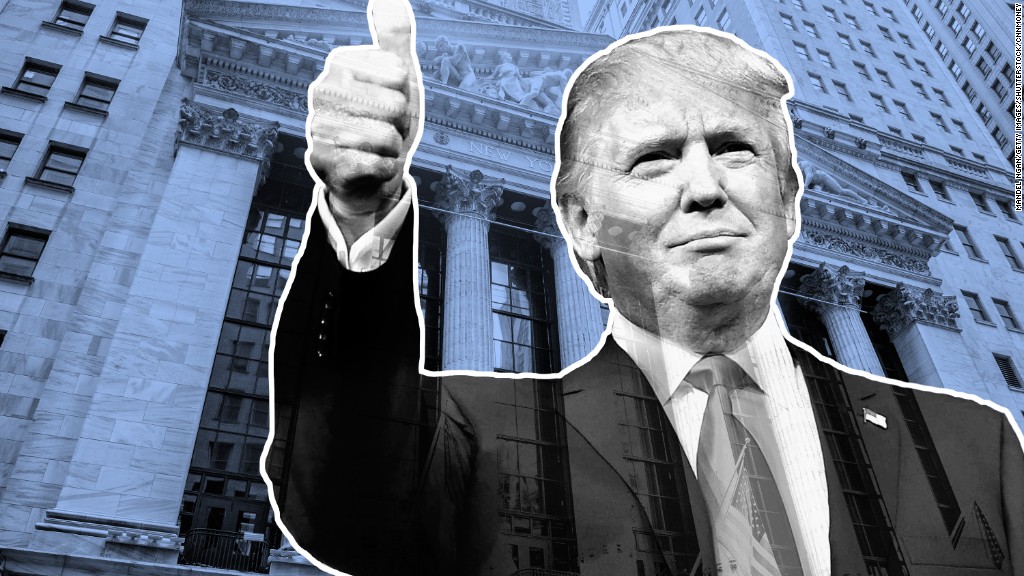 The stock market is like one of those Weebles toys I had as a kid in the 1970s. It wobbles. But it won't fall down.
Remember how the James Comey scandal was supposed to end this epic bull run? Hasn't happened. In fact, the continued wackiness in Washington hasn't had much of an impact on Wall Street at all.
'; for (i = 0; i 4) { afterParagraphFour = true; } currentParagraph = storytext.childNodes[i]; heights += currentParagraph.clientHeight; if (heights >= limit && insertAfterThisParagraphIndex === -1) { insertAfterThisParagraphIndex = SMARTASSET.setDivIndex(i); console.log("insert after paragraph number " + i); console.log("HEIGHTS = " + heights); console.log("LIMIT = " + limit); } } /* div with id="ie_column" */ else if (storytext.childNodes[i].nodeName.toLowerCase() === 'div' && storytext.childNodes[i].id !== "undefined" && storytext.childNodes[i].id ==="ie_column") { heights = 0; limit = 80; insertAfterThisParagraphIndex = -1 } /* embeds from twitter, facebook, youtube */ else if (storytext.childNodes[i].nodeName.toLowerCase() === 'div' && storytext.childNodes[i].classList.contains('embed')) { heights = 0; limit = 80; insertAfterThisParagraphIndex = -1 } /* cnn video player */ else if (storytext.childNodes[i].nodeName.toLowerCase() === 'div' && storytext.childNodes[i].classList.contains('cnnplayer')) { heights = 0; limit = 80; insertAfterThisParagraphIndex = -1 } /* images */ else if (storytext.childNodes[i].nodeName.toLowerCase() === 'img') { heights = 0; limit = 80; } /* images stored in figure tags */ else if (storytext.childNodes[i].nodeName.toLowerCase() === 'figure') { heights = 0; limit = 80; } } if (heights >= 875 && afterParagraphFour) { storytext.childNodes[insertAfterThisParagraphIndex].insertAdjacentHTML('afterend', smartAssetDiv); smartasset = document.getElementById('smartasset-article'); smartasset.style.float = 'left'; // allows module to have text float to right smartasset.style.marginRight ='20px'; smartasset.style.marginBottom ='25px'; }
} SMARTASSET.setSmartAssetScript = function() { console.log('starting setSmartAssetScript'); SA = document.SA || []; SA.push({ embedUrl: "https://smartasset.com", container: "#smartasset-article", version: 1.1, data: { key: "bdknf2rinbhwvdksm6zbmhf3twrv4oih" } /*{ key: "CNNe038d38a57032085441e7fe7010b0" }*/ }); console.log('finished in setSmartAssetScript push() call'); var smscript = document.createElement("script"); smscript.type = "text/javascript"; smscript.async = true; smscript.src = ("https:" == document.location.protocol ? "https://" : "http://") + "smartasset.com/embed.js"; var s = document.getElementsByTagName("script")[0]; s.parentNode.insertBefore(smscript, s); console.log("finished entire function of setSmartAssetFunction()");
};
SMARTASSET.setSmartAssetDiv();
SMARTASSET.setSmartAssetScript();
The Dow and S&P 500 both closed at all-time highs on Monday and were flat Tuesday morning.
And what about that big sell-off in tech stocks after some analysts raised concerns about valuations for Apple (AAPL, Tech30), Facebook (FB, Tech30) and Alphabet (GOOGL, Tech30), making comparisons to the 2000 dot-com bubble? It didn't last long.
Investors are even giddy again following Amazon's (AMZN, Tech30) surprise move to buy Whole Foods (WFM). The Nasdaq is now up more than 15% this year and is also not far from hitting a new record high.
Brexit related misery in the U.K.? That's not having a broader impact on the U.S. and European markets. Worries about China's and India's economies potentially slowing down aren't hurting stocks in Asia either.
Market volatility is still low. The VIX (VIX), a key measure of investor sentiment, is down 25% this year.
And CNNMoney's Fear & Greed Index, which looks at the VIX and six other gauges of Wall Street's emotional mood, has been flirting with Greed levels lately. It's now in Neutral mode.
Why are investors shrugging off potential risks? Simply put, politics is still noise more than anything else — especially in the U.S.
Related: Dow hit a record high while Comey was testifying in front of Congress
Investors are still holding on to the hope that President Trump and Congress will find a way to reform tax laws, roll back regulations on health care and financial firms, and pass a stimulus package to improve the nation's infrastructure.
"These events aren't having much of an economic impact. They come and go, in and out of the headlines," said David Joy, chief market strategist for Ameriprise. "We still have a slow and steady expansion in the U.S. That's enough to keep earnings growing."
Companies reported their highest level of profit growth in nearly six years during the first quarter.
And according to estimates from financial data firm FactSet, analysts are predicting an overall earnings increase of nearly 10% for the full year and sales growth of more than 5%. Not too shabby.
Yes, the market could and should eventually have a bigger pullback. Some think a correction — a 10% drop from recent highs — would be healthy. But few are forecasting an outright bear market — a drop of 20% or more — like the one we had in 2008.
Strategists at money management firm Lord Abbett said in a report Monday that investors need to be prepared for more volatility in the tech sector in particular. Still, they think many of the sector's leaders are in great shape. So this isn't a repeat of 2000 either.
"It has been an interesting few weeks for the IT sector, with an uptick in volatility potentially giving some investors pause," the Lord Abbett strategists wrote, but "many longer-term trends may bode well for continued growth."
And Joy said investors are doing a good job of not emotionally reacting to political turmoil in the U.S. and abroad. They are compartmentalizing.
He added that the Federal Reserve could keep the party going longer since Fed chair Janet Yellen is doing a good job reassuring investors that the central bank is just going to gradually boost interest rates.
"The markets could end the year higher than a lot of people originally thought," Joy said.
CNNMoney (New York) First published June 20, 2017: 11:16 AM ET