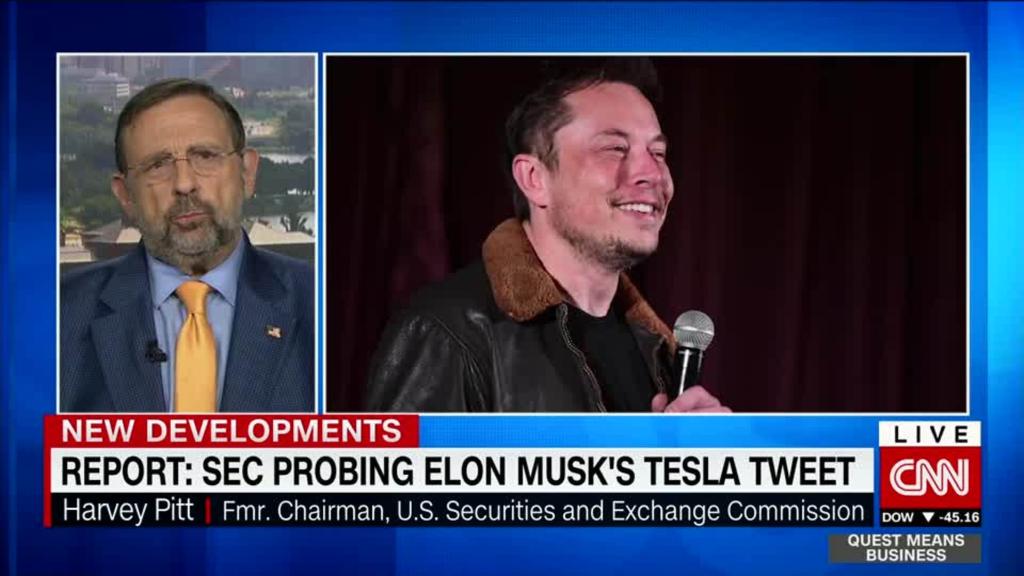 Tesla stock is falling after a report that the Justice Department has opened a criminal investigation into public statements by CEO Elon Musk.
The probe was reported Tuesday by Bloomberg. Shares of Tesla (TSLA) quickly tumbled 6% before recovering somewhat.
Tesla did not immediately respond to a request for comment. CNN has reached out to the US attorney's office in San Francisco for comment.
Musk tweeted on August 7, in the middle of the trading day, that he was thinking about taking Tesla private at a price of $420 per share, and that he had "funding secured" for such a deal.
The stock shot up after the announcement but has declined substantially since then.
Shareholders have filed lawsuits charging that Musk made the claim to manipulate the stock price, and several news outlets reported that the Securities and Exchange Commission was looking into the matter.
Musk abandoned the plan less than three weeks later. He later said it was based on talks with Saudi Arabia's sovereign wealth fund.
— CNN's Laura Jarrett contributed to this report.
CNNMoney (New York) First published September 18, 2018: 12:24 PM ET