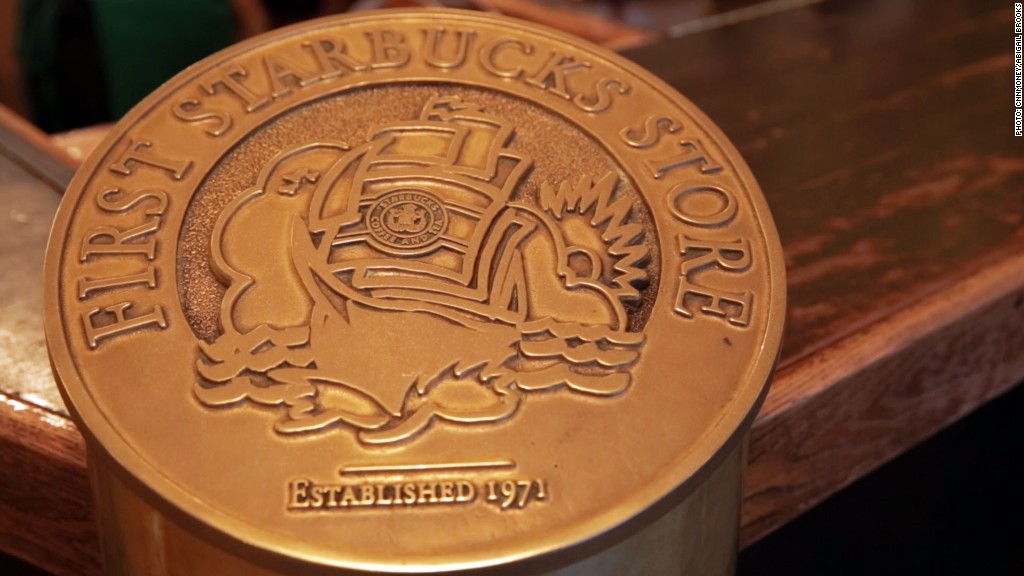 What do you do when you get called out for your bull****?
At Starbucks (SBUX), you embrace the accusation.
Newspaper columnist Lucy Kellaway — who has campaigned against corporate jargon for 25 years in the pages of the Financial Times — last week accused Starbucks (SBUX) executive chairman Howard Schultz of being "a champion in the bull**** space."
The dig was especially high profile because Kellaway said it was her final column on the subject.
Much of the broadside was devoted to Schultz.
"The Starbucks executive chairman has provided me with more material for columns than any other executive alive or dead," she wrote.
"Earlier this year, he announced that the new Starbucks Roasteries were 'delivering an immersive, ultra-premium, coffee-forward experience.' In this ultra-premium, jargon-forward twaddle, the only acceptable word is 'an'," she ruled.
Related: Starbucks is coming to the home of the espresso
Instead of shying away from the spotlight, Starbucks chose to respond in spectacular fashion.
Simon Redfern, one of the coffee chain's European executives, wrote a joking letter to the editor that described the criticism as "insulting."
"The challenge is — we just don't see the issue," he wrote. "Ms. Kellaway says 'tomato' and we say 'sun-dried optimized natural product driving positive consumer sentiment if served on organic rye.' Ms. Kellaway says 'potato' and we say 'waxy-skinned tuber with a satisfying mouthfeel when fried or boiled.' Surely there is no difference."
Redfern then invited the journalist to "join us at our Reserve Bar for an ultra-premium espresso-based beverage."
Kellaway acknowledged defeat, writing in her column that her battle against "corporate claptrap" had been a losing one.
"Over the past two decades, two things have happened. Business bull**** has got a million percent more bull****y, and I've stopped predicting a correction in the marketplace. I'm 110% sure there won't be one," she wrote.
Kellaway is preparing for a new career in teaching.
CNNMoney (London) First published July 19, 2017: 8:18 AM ET