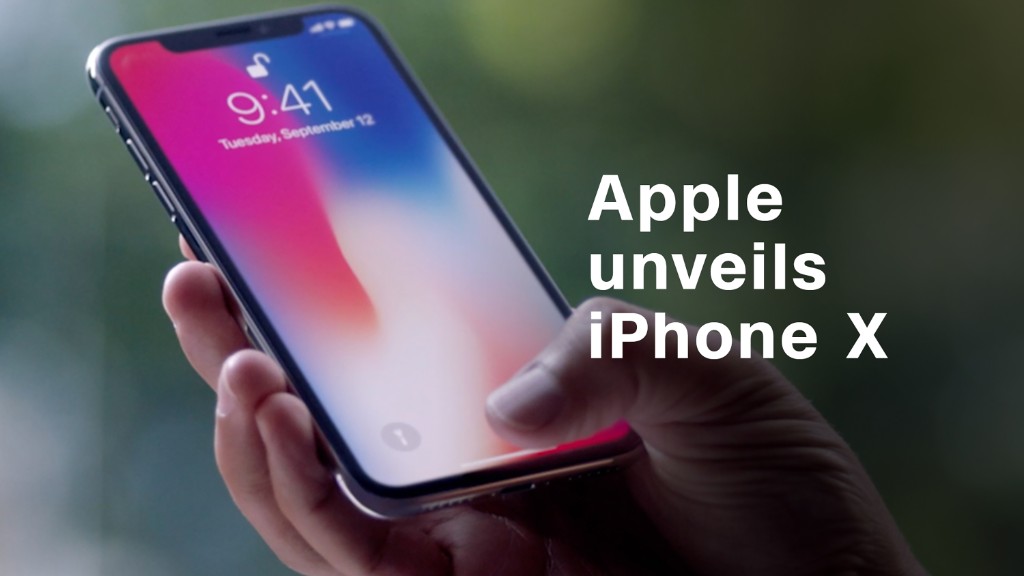 Apple's highly-anticipated face recognition software, coming to the iPhone X later this year, is apparently not suited for kids under the age of 13.
But the reason may surprise you. It's not an issue of privacy. Apple says it's related to its face detection capabilities.
In a memo released on Wednesday, Apple said its Face ID technology may be less accurate in detecting the faces of children. This is "because their distinct facial features may not have fully developed," the memo stated.
In other words, a child's face could easily mature in a year's time.
Face ID, a defining feature of the $999 special edition smartphone unveiled earlier this month, is intended to unlock the device with a face scan. The technology uses its front-facing cameras and sensors that create a map of the face to determine if you are the phone's owner.
Related: Apple's iPhone X: Face ID, no home button, $999
Apple has said that its face detection system is processed directly on the device — and never leaves it. It's also designed to protect against spoofing, which means someone can't steal your phone and try to unlock it with a picture of your face.
Because face scan data is stored locally, Apple likely intends to avoid issues stemming from sharing biometric data.
The company did not immediately respond to a request for comment.
During its press conference earlier this month, Apple said Face ID will provide much better security than Touch ID, its existing home button and fingerprint sensor feature. While the chances of someone successfully unlocking your iPhone Touch ID are one in 50,000, that number jumps to one in a million with Face ID, the company said.
However, twins and "siblings that look alike" may have a harder time with the authentication process, Apple said in its memo.
Related: How secure is iPhone X's new Face ID tech?
"If you're concerned about this, we recommend using a passcode to authenticate," the memo reads.
Face ID will allow only five unsuccessful match attempts before a passcode is required.
The iPhone X is slated to go on sale in November, but the company is reportedly experiencing production holdups related to Face ID, which could impact the availability of the device.
CNNMoney (New York) First published September 27, 2017: 3:38 PM ET