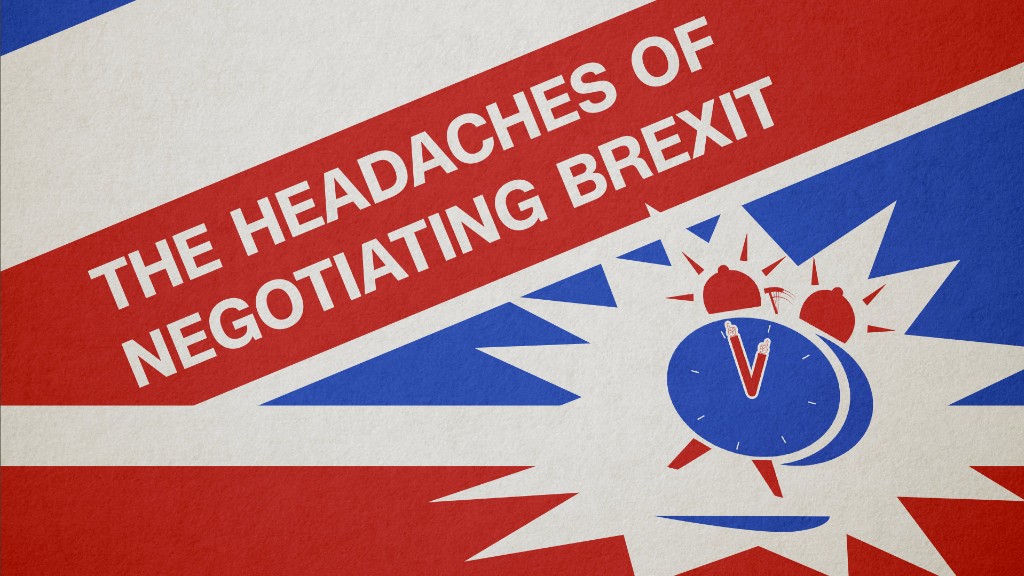 Europe's largest airline says it may have to move its entire U.K. fleet out of the country if it doesn't get clarity on Brexit by next fall.
Ryanair (RYAAY) warned that flights between Britain and the European Union may also stop.
"If we do not have certainty about the legal basis for the operation of flights between the U.K. and the EU by autumn 2018, we may be forced to cancel flights and move some, or all, of our U.K. based aircraft to continental Europe," the Dublin-based airline said in an earnings statement on Monday.
As part of its divorce proceedings, Britain will need to negotiate access to the EU's single aviation market. It will also need to find its own place in the so-called Open Skies agreement, which for years has allowed European airlines and U.S. airlines smooth access to one another's markets.
Ryanair, which carries more passengers than any other airline in the region, said that airlines need clarity in order to plan their flight schedules for 2019.
Related: Why a U.K. trade deal will be harder than Trump thinks
British airlines that want to continue to operate flights within the EU, for example from Germany to Italy, face another headache.
They could be forced to establish EU subsidiaries and rework their ownership structures. EasyJet (ESYJY), the biggest British low-cost airline, has already announced it will set up European headquarters in Vienna, Austria, to safeguard its status.
It's not the first warning from Ryanair, which campaigned against Britain leaving the EU.
But it does underscore just how much work needs to be done on Brexit. The second round of talks concluded Thursday with a demand from the EU that Britain clarify its position on key issues.
Ryanair said its profits increased in the first quarter, but warned it might have to cut fares in the face of stiff competition. Fears of a price war sent shares its shares lower by 3.4% on Monday, while its biggest rival EasyJet (ESYJY) was down 2.1%. Package vacation provider Thomas Cook dropped 1.4%.
CNNMoney (London) First published July 24, 2017: 6:56 AM ET