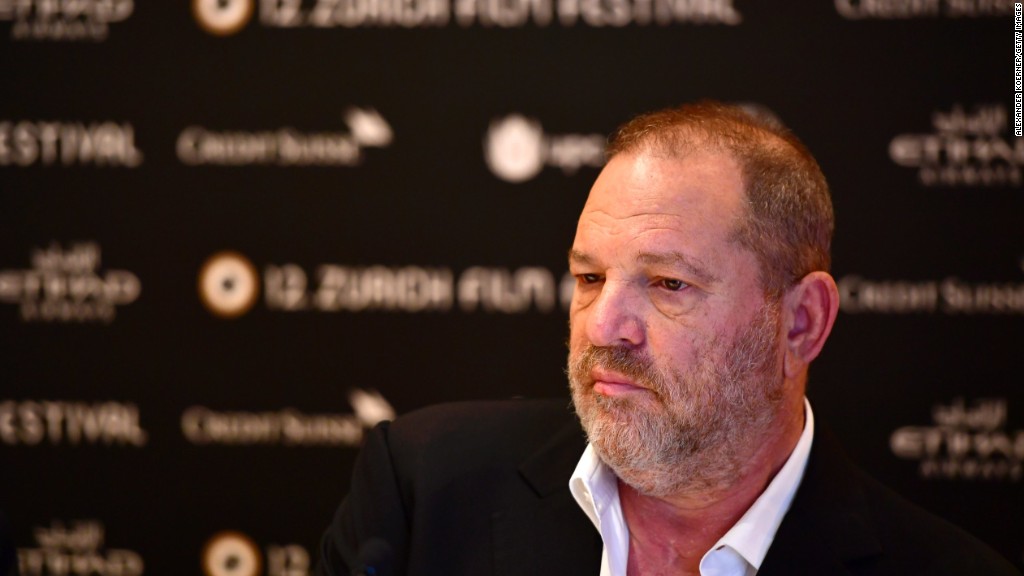 Rose McGowan's Twitter account was temporarily blocked for violating some of the social network's rules.
The actress, who was recently named in a New York Times expose alleging sexual misconduct by Hollywood mogul Harvey Weinstein, has been tweeting about the scandal since it broke.
Weinstein was forced out of his company after several woman came forward alleging he had harassed them and acted inappropriately. More accusations, including alleged rape, have since surfaced.
McGowan Instagrammed a photo of a notification from Twitter late Wednesday saying the site had "determined that this account had violated the Twitter Rules, so we temporarily limited some of your account features."
Related: Harvey Weinstein sexual assault scandal grows
This left McGowan unable to tweet for 12 hours, according to the notification. The caption on her official Instagram account said: "TWITTER HAS SUSPENDED ME. THERE ARE POWERFUL FORCES AT WORK. BE MY VOICE."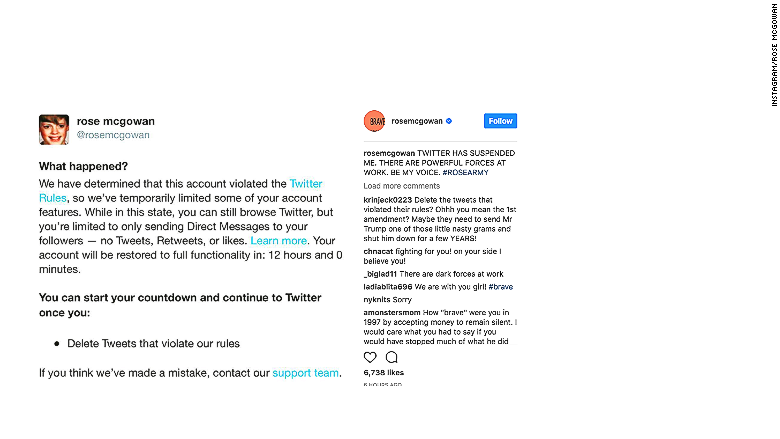 Twitter can temporarily block a user for a variety of reasons, including abusive content and threats. It's unclear which of McGowan's tweets triggered the block.
A spokesman for Twitter told CNNMoney the company does not comment on individual accounts for privacy and security reasons.
The "Charmed" star was not quoted in the Times story. CNN has not spoken with McGowan about the alleged sexual misconduct.
McGowan has led the charge for the board of Weinstein's company to be dissolved. She believes it was complicit in Weinstein's alleged behavior.
The actress urged people to support a petition started by an anonymous person on the website iPetitions.
"If you believe The Weinstein Company should completely dissolve after 30 years of sexual abuse against innocent women please join me in signing this petition to honor the victims and their bravery," the petition reads.
As of Thursday morning, it had more than 11,000 signatures, exceeding its goal of 10,000.
Film director Paul Feig, who has condemned Weinstein, tweeted about the move to block McGowan's Twitter account.
"Wow, @Twitter, seriously," Feig wrote. "THIS is the account you suspend but not Trump who threatened to wipe out another country? Suspend me too, please."
CNNMoney (New York) First published October 12, 2017: 9:09 AM ET