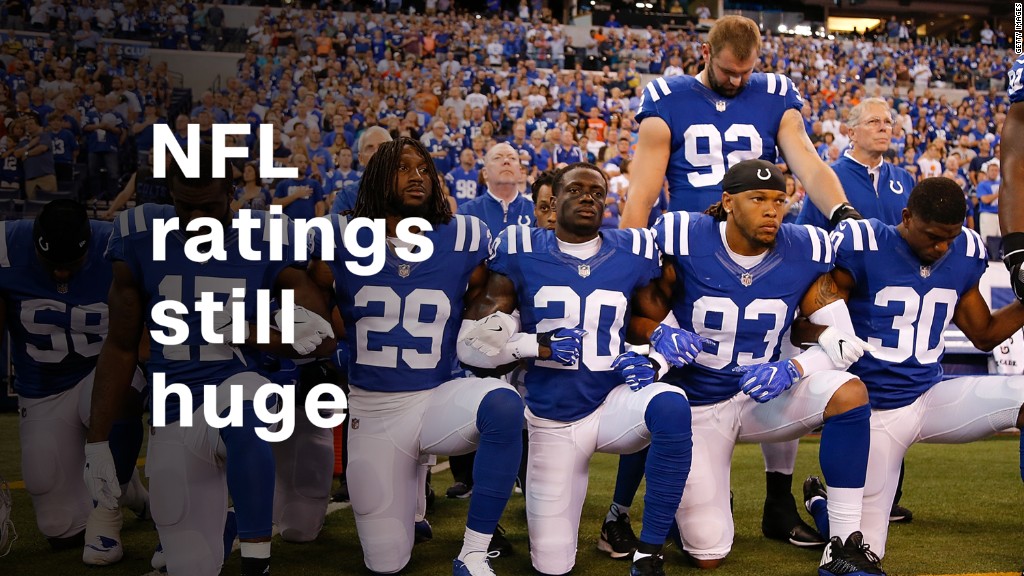 NFL Commissioner Roger Goodell's wife used an anonymous Twitter account to defend her often embattled husband from critics in the media.
Jane Skinner Goodell admitted to the Wall Street Journal that she was the person behind the account @forargument. The account was closed soon after the Journal's story published.
"It was a REALLY silly thing to do and done out of frustration — and love," Jane Goodell said Thursday afternoon in a statement to the paper. "As a former media member, I'm always bothered when the coverage doesn't provide a complete and accurate picture of a story. I'm also a wife and a mom. I have always passionately defended the hard-working guy I love—and I always will. I just may not use Twitter to do so in the future!"
While her tweets and account have been removed from Twitter, some remain visible on sites like Wayback Machine, an internet archive.
A tweet from two weeks ago criticized Seth Wickersham, a senior writer for ESPN The Magazine. Wickersham had tweeted an article he had written about the controversy surrounding the National Anthem protests.
"Reads like press release from players' union. You can do better reporting. (D Smith sounds like D Trump with inaccurate firebombs)" read the her tweet to Wickersham, referring to DeMaurice Smith, the players union's executive director.
Another tweet took aim at Wall Street Journal columnist Jason Gay, who wrote a column about a controversial Sports Illustrated cover.
Gay quoted Warriors star Stephen Curry saying "That was terrible" in reaction to the magazine's decision to Photoshop him linking arms with Goodell.
The @forargument account tweeted to him "Curry was referring to Kaep missing (not Goodell) when he said 'terrible' check the tape. Please try harder to be fair and accurate."
The column mentions Colin Kaepernick missing from the photo just before quoting Curry.
The Wall Street Journal story about Jane Goodell's Twitter account included a tweet from Gay in which he posted a picture of Roger Goodell with three fans after the league's season opened. The accompanying comment read: "Roger Goodell with three guys who will be disowned by their families tomorrow."
She responded with a tweet that said: "Why is everyone so immature? (Including you?) let's celebrate the new season"
Related: NFL owners are not happy with Trump rhetoric
Goodell and the league have been criticized for a number of years over issues such as the traumatic brain injuries suffered by players, as well as its discipline of players for domestic violence.
But those controversies have been overshadowed by the one that was started last month by President Trump. He attacked the league for players who protest during the playing of the National Anthem. He said players who protested should be fired. His comments only caused more players to join the protests. Goodell responded with a statement critical of the president.
"Divisive comments like these demonstrate an unfortunate lack of respect for the NFL, our great game and all of our players."
Related: NFL Commissioner – ' We need to move past this controversy'
This week Goodell issued a statement saying that "we believe that everyone should stand for the National Anthem," but stopped short of ordering or demanding that players do so.
He instead vowed to continue to talk with players about the issue. Trump then praised Goodell, incorrectly claiming that he was finally demanding that players stand during the Anthem. The NFL issued a followup statement correcting Trump's tweet.
The league offered only limited comment on Jane Goodell's twitter account.
"Sounds like what she did is what every spouse in America would want to do," said NFL spokesman Brian McCarthy.
CNNMoney (New York) First published October 13, 2017: 10:48 AM ET