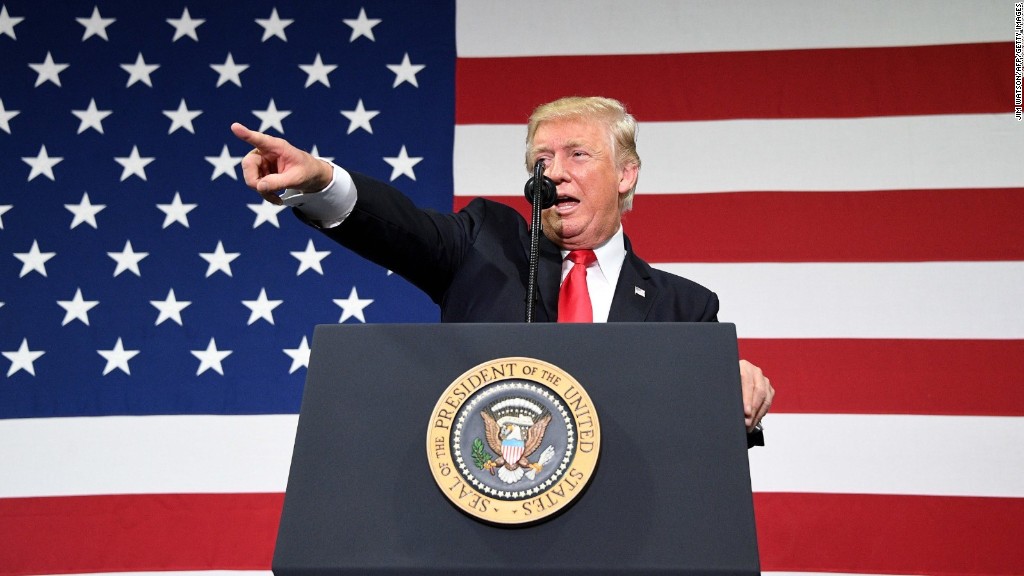 Rhode Island is taking an unprecedented step to hold on to its Dreamers.
The state will cover the $495 application fee for all DACA recipients who are eligible to reapply to the program before it ends, Gov. Gina Raimondo announced Monday.
"We're not going to allow $495 to stand in the way of our neighbors' dreams," Raimondo, a Democrat, said in a statement.
Earlier this month, the Trump administration decided to terminate the Deferred Action for Child Arrivals program, which has allowed roughly 800,000 undocumented immigrants who were brought to the U.S. as children to live, work and study in the country without fear of deportation.
Trump gave Dreamers whose DACA permits expire before March 5, 2018 one month (or until October 5) to apply for a renewal. Those permits will remain valid for another two years.
Related: DACA students are worried. The clock is ticking
Rhode Island is the first state cover renewal fees for residents as they scramble to get their applications in, Raimondo's office said.
"As if it weren't stressful enough … to have the rug pulled out from under you, you basically have a couple of weeks to get renewed," Raimondo said at a press conference. "And you have to come up with $500."
About 1,200 Rhode Island residents are DACA recipients, according to data from U.S. Citizenship and Immigration Services.
The state believes between 250 and 350 people are eligible to renew their status.
So far, more than $170,000 has been collected from local and national donors to bankroll the initiative. The Rhode Island Foundation, which finances nonprofits in the state and coordinated the fundraising effort, did not reply to a request for information as to who has contributed.
Several other groups have also stepped up to cover DACA renewal fees for Dreamers around the country.
Advocacy groups FWD.us and United We Dream have banded together to form the "DACA Renewal Fund," which is soliciting donations to subsidize fees for those who need it. The groups say they've helped 700 DACA recipients reapply to date.
And Mission Asset Fund, a San Francisco-based nonprofit, announced last week that it's offering $1 million in DACA renewal scholarships to those who qualify. Organizers expect to assist more than 2,000 people.
Half of the fund is earmarked for California students attending community colleges, California State universities or the University of California.
In all, about 154,000 Dreamers are eligible to re-up their DACA permits before the Oct. 5 deadline, the Mission Asset Fund said.
CNNMoney (New York) First published September 18, 2017: 5:55 PM ET