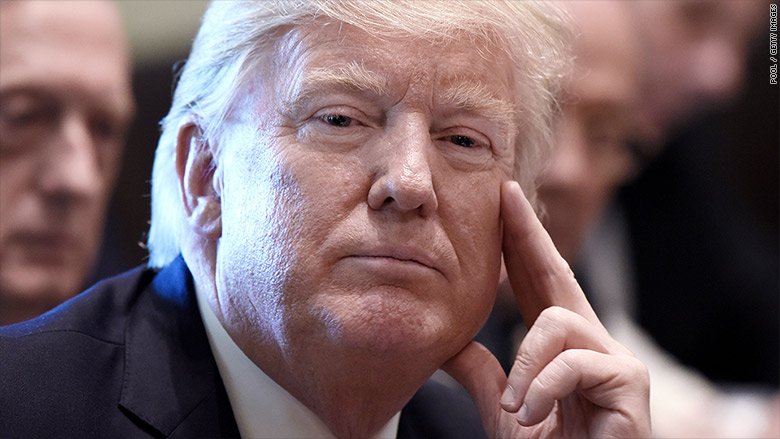 The Department of Homeland Security announced Thursday night that the Trump administration would maintain an Obama-era program providing protection to undocumented immigrants brought to the US illegally as children by their parents — but it's unlikely those who consume the news through conservative media outlets have a clue.
The news that President Donald Trump had decided not to deliver on a key campaign promise, at least for the moment, was covered widely by traditional media outlets such as CNN and the Washington Post. The New York Times deemed the announcement important enough to send out a push alert to its readers.
But the announcement did not seem to rate with Trump's immigration hardline allies in the conservative press. The story was nowhere to be found on the the front pages of Breitbart or the Drudge Report. FoxNews.com did not appear to cover it on its home page either.
"If we're not covering it, we deserve to be hammered," one Breitbart staffer told CNN on Friday afternoon.
On the campaign trail, Trump promised he would "immediately terminate" the Deferred Action for Childhood Arrivals program, which President Barack Obama enacted through executive action. The program protects approximately 750,000 so-called "Dreamers."
"Anyone who has entered the United States illegally is subject to deportation — that is what it means to have laws and to have a country," Trump said, for instance, during one August speech in Phoenix.
Historically, outlets like Breitbart and the Drudge Report have taken hardline positions on immigration and strongly criticized politicians who have sought to grant "amnesty" to individuals in the country illegally. Republicans like House Speaker Paul Ryan and Florida Sen. Marco Rubio have been lambasted by the sites in the past for showing even a hint of willingness to compromise with Democrats on the issue.
Moreover, the right-wing press has routinely gone after Republican politicians with fury if they walk back hardline conservative positions — particularly in regards to immigration. But such outlets chose not to call Trump out on Friday for his breaking his campaign promise to eliminate DACA.
The Times said in its story that Trump's decision to break his campaign pledge would "disappoint some of the president's most ardent supporters." But if his supporters are getting their news from outlets friendly to the president, there is a good chance they aren't even aware of the news.
CNNMoney (New York) First published June 16, 2017: 5:53 PM ET