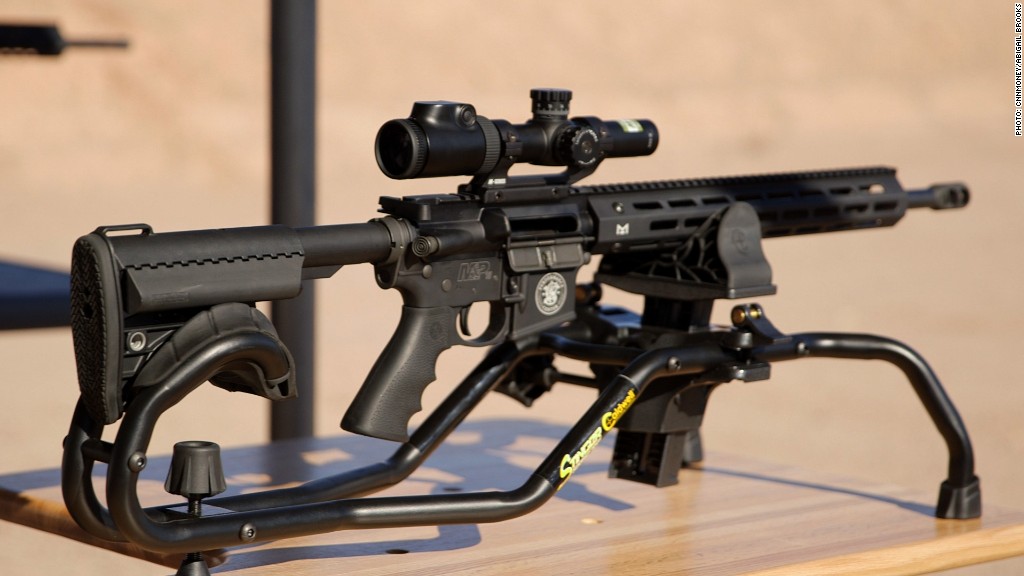 A trade group that represents The New York Times, the Associated Press and other major publishers is calling out the NRA, accusing the gun rights group of crossing a line and threatening journalists.
"We were taken aback by your recent criticism of The New York Times," the group Digital Content Next wrote in a letter to NRA spokesperson Dana Loesch on Tuesday.
In a viral video last month, Loesch harshly attacked the Times as an "untrustworthy, dishonest rag." She said her video was a "shot across your proverbial bow."
"We're going to laser-focus on your so-called honest pursuit of truth," Loesch said. "In short: We're coming for you."
The video received ample attention in conservative media circles. Fox News said the NRA was "targeting" the Times.
Loesch denied threatening the paper or its journalists. But Digital Content Next decided to speak out about the video and the NRA's ongoing anti-media campaign.
"It's your equal right to express your disagreement with viewpoints expressed by The New York Times or any other news organizations. The Constitution and its amendments are not ripe for cherry picking," the trade group said in Tuesday's letter. "However, when you use such incendiary language as 'we're coming for you,' it is our right to suggest in the strongest terms that your behavior is blatantly irresponsible as it may incite violence against journalists."
"Ninety-nine people out of a hundred would interpret this language as threatening and to suggest otherwise is disingenuous at best and dangerous at worst. Bottom line: It is un-American to threaten journalists," the letter said.
The letter was sent by Chris Pedigo, the senior vice president of government affairs at Digital Content Next.
The NRA did not immediately respond to a request for comment from CNN about the letter.
Dozens of big publishers are members of the association. The list includes 21st Century Fox, ABC, the BBC, the FT, Hearst, NBC, NPR, Time Inc., Tronc, Turner, USA Today, Viacom, and The Washington Post. (CNNMoney is part of Turner, which is a division of Time Warner.)
The association has previously expressed concern about media bashing by President Trump and other politicians. But Tuesday's letter goes further by engaging the NRA directly.
Without a Democratic president in power to be a focus of its messaging, the NRA has increasingly criticized media outlets like The Times. Analysts have speculated that the group is doing so to motivate existing members and recruit new members.
Michael Luo, editor of NewYorker.com, wrote last month that Loesch's web videos are "strikingly bellicose even by the standards of the association."
"It is, of course, perfectly within the prerogative of an advocacy group to stir anxiety and fear among its members or potential members for the sake of attracting donations," he wrote. "But gun owners, contemplating whether to re-up their forty-dollar annual memberships or hand over their credit cards for the first time, might consider the fact that they're being manipulated."
CNNMoney (New York) First published September 5, 2017: 12:24 PM ET