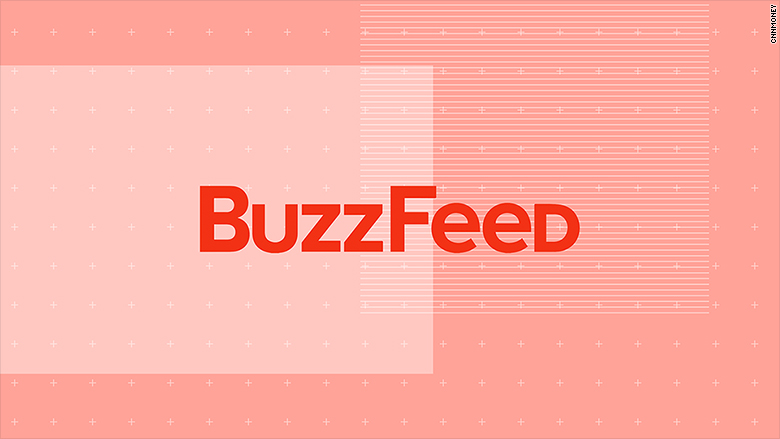 Lawyers for a Russian tech executive are asking a federal judge to force BuzzFeed to reveal its source for an unverified dossier about Donald Trump that it published in full earlier this year. Their argument: BuzzFeed isn't a real news organization.
In court papers filed Wednesday in Florida federal court, attorneys representing Aleksej Gubarev and his companies tried to prove that BuzzFeed does not qualify for the reporters' privilege that would allow it to avoid naming its source because it is not "a newspaper, news journal, news agency, press association, wire service, radio or TV station, network, or news magazine."
As such, the plaintiffs argue, BuzzFeed does not qualify for the privilege under a 1998 Florida law.
Related: Russian tech exec sues Buzzfeed for publishing unverified Trump dossier
While the filings cite an arcane statute, the argument also has echoes of an era when BuzzFeed was thought of more as a supplier of listicles and cat videos and less about its reporting. It also goes back to a time when news websites and bloggers were often looked down upon by more traditional journalists.
"Anyone paying attention to current events would be surprised by this claim, given the string of massive stories BuzzFeed News has recently broken, from allegations against Kevin Spacey, to connections among white supremacists and right-wing media–which led this week to the billionaire Robert Mercer severing ties with Breitbart," BuzzFeed News spokesperson Matt Mittenthal said in a statement. "It would also come as a surprise to President Trump's White House, where BuzzFeed News occupies a seat in the press briefing room. We look forward to demonstrating that publishing the dossier – which is the subject of multiple federal investigations and was circulating at the highest levels of government – was, and continues to be, in the public interest."
Since tapping Ben Smith as its editor in 2011, BuzzFeed has produced a number of memorable scoops, as the site has transformed from a site known largely for clickbait to an award-winning news organization.
But lawyers for Gubarev argued Wednesday that BuzzFeed writers "could win the Nobel Prize for literature and still not qualify for protection" in Florida. Smith isn't covered by the reporters' privilege either, the filing asserts, because — by their argument — he's not employed by a news organization.
Gubarev sued BuzzFeed and Smith for defamation in February, less than a month after the site published an unverified dossier containing allegations involving President Donald Trump and Russia.
As his lawyers' filing notes, the dossier named Gubarev, the CEO of the web hosting company XBT Holding, and said that he had been "recruited under duress" by Russia's FSB and that he had become a "significant player" in the operation to hack the Democratic National Committee. Gubarev denies these allegations. BuzzFeed redacted Gubarev's name from their published version of the dossier and issued an apology for including it shortly after the lawsuit was filed. Gubarev filed the suit in Florida, where an XBT subsidiary is based.
Wednesday's filings also said that Gubarev's attorneys have subpoenaed the New York Times, Wall Street Journal, the New Yorker, Mother Jones, Yahoo News and CNN for depositions in an attempt to reveal who leaked the dossier to BuzzFeed.
CNNMoney (New York) First published November 2, 2017: 10:18 PM ET