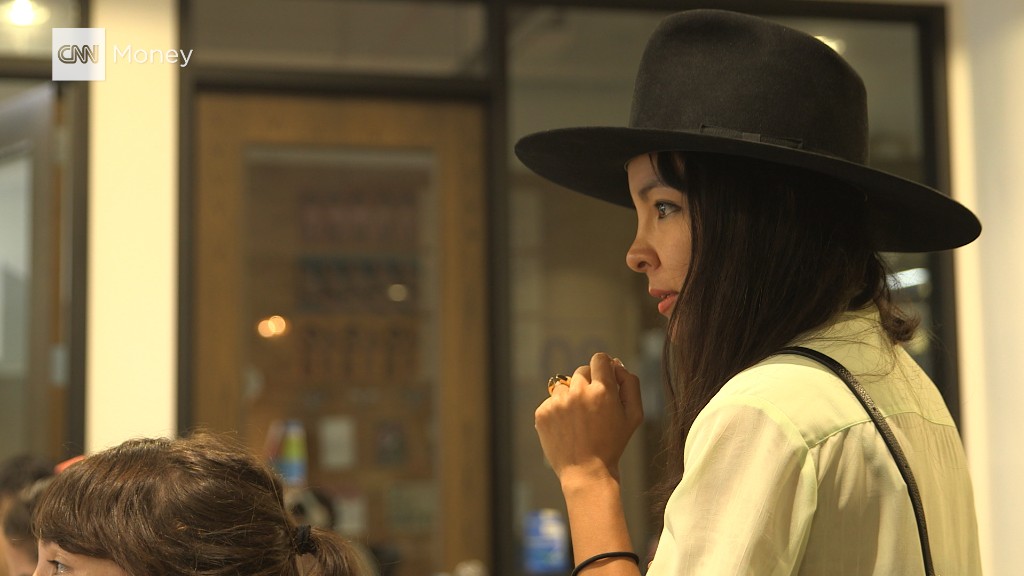 Period underwear brand Thinx has hired a new CEO to help clean up the company's image.
Maria Molland Selby — a former executive at companies such as Fab.com, Thompson Reuters, Dow Jones and Yahoo — will be stepping into the role on July 31. She replaces Thinx CEO Miki Agrawal, who departed the company in March.
Agrawal, who was known for being the brash cofounder of Thinx, resigned days before Racked published a report about the startup's alleged below-standard wages, poor benefits and its failure to practice the feminist ethos it preaches. A complaint against Agrawal was filed by a former employee for sexual harassment. The dispute was resolved in May.
The company, which launched as a Kickstarter campaign 2013, is known for its underwear designed to absorb blood and kill germs. But Thinx failed to properly set up an HR department and employee benefits. It also didn't have a clear maternity policy — something that it was especially criticized for given its female-empowerment brand positioning.
Selby will be tasked with implementing new internal policies and processes, as well as building out Thinx Inc. Thinx Inc is the parent company of Thinx, as well as Icon, its incontinence underwear line.
In an interview with Bloomberg News, who was first to report the news on Thursday, Selby said the company has adjusted the salaries of underpaid workers, and distributed an employee handbook in May detailing protocols for handling workplace complaints. The company is now providing health care to the majority of its 35 employees, she said, and it has increased its parental leave to 12 weeks for employees who've been there at least a year.
Related: She thinks sex tech is necessary in the age of Trump
The company is still planning to hire human resources manager in the coming months.
Prior to joining Thinx, Selby cofounded Splacer, a startup known as an an "Airbnb for event spaces."
In March, Agrawal addressed the allegations against her and said she might take on a new role at the company. But Thinx and Agrawal confirmed to CNN Tech she has no active involvement with either Thinx or Icon brands. However, she is still tied to Tushy, her bidet-attachment startup.
"I will continue to focus on what matters: creating value for people, the environment and the world. I know my truth, the people who know me know the truth and my head remains high," said Agrawal, adding that Selby "seems like someone with a good background and I look forward to seeing how she performs."
A Thinx spokesperson said the Tushy team is no longer based in the same offices as Thinx and Icon — the three brands previously operated out of the same New York City headquarters.
Selby did not immediately respond to a request for comment.
CNNMoney (New York) First published July 27, 2017: 4:55 PM ET