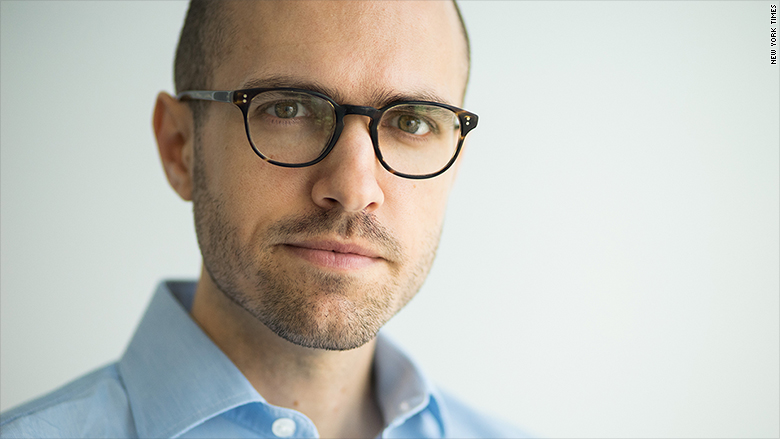 Arthur Sulzberger handed the reins of The New York Times Company to his son Arthur Gregg Sulzberger on Thursday — a long-expected moment of generational change for the family-controlled newspaper.
Arthur Gregg, known as A.G. to his friends and colleagues, is the new publisher at the storied news organization, according to a company announcement.
His father, Arthur Sulzberger Jr., has been publisher since 1992.
A.G. was named deputy publisher last year, which made him the heir apparent for the position. A.G. and two of his cousins, Sam Dolnick and David Perpich, had been considered candidates for the job.
A.G. is the fifth generation of the family to help run the paper since his great-great grandfather Adolph Ochs purchased it in 1896.
The New York Times Co., the holding company that owns the paper, is publicly traded. But a special class of stock controlled by the Sulzberger family gives it voting control over the company.
"Our newsroom has seen more change in the last four years than in any period in modern history, as we've embraced our digital evolution and transformed ourselves for the road ahead," A.G. said in a recent memo to staffers.
The memo emphasized that the changes are "paying off."
The news organization, he said, has 1,450 journalists, "which is roughly as many as we've ever had. That figure — at a moment when so many other news organizations are scaling back their ambitions — is itself a sign that all of our hard work is paying off," A.G. wrote.
"None of this is easy and there is much more hard work ahead. But the unprecedented creativity, reach and impact of our journalism today is a reminder of all the opportunity before us as we embrace the need to evolve. We can't rest, but we can celebrate how far we've come."
CNNMoney (New York) First published December 14, 2017: 11:30 AM ET