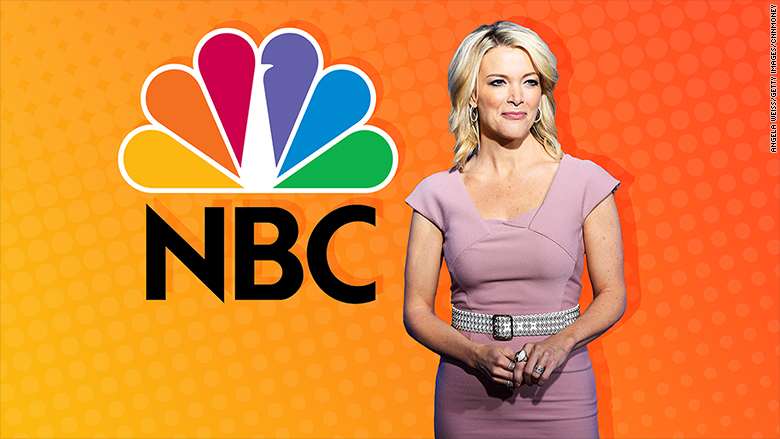 NBC's Alex Jones problem keeps getting worse. But the network says Megyn Kelly's taped interview with the notorious radio host is still going to air on Sunday night.
"Despite Alex Jones' efforts to distract from and ultimately prevent the airing of our report, we remain committed to giving viewers context and insight into a controversial and polarizing figure, how he relates to the president of the United States and influences others, and to getting this serious story right. Tune in Sunday," the network said in a statement Friday morning.
The controversy may lure more viewers to Kelly's new newsmagazine, but it may also damage the reputations of Kelly and NBC.
Jones has released embarrassing audio clips of Kelly trying to persuade him to do the interview.
NBC has been flooded by comments criticizing the decision to give attention to a conspiracy monger. One of his outrageous claims is that the Sandy Hook school shooting was a "hoax."
On Thursday the families of several Sandy Hook victims asked NBC to reconsider airing the interview.
The law firm representing them said in a letter: "By now, it should be clear to NBC that airing the interview will cause serious emotional distress to dozens of Sandy Hook families. NBC — and NBC alone — has the power to prevent that harm."
The network declined to comment on the pleas from those families.
According to the New York Post's Page Six column, NBC has has "completely overhauled" the segment by "inviting Sandy Hook families on the program and editing her interview with Jones to be tougher on him."
Networks routinely tinker with and edit stories right up until airtime.
But the stakes of this interview are much higher than usual, given the widespread scrutiny, even from Jones and his fans.
Jones encourages his listeners and readers to distrust media outlets like NBC. Still, he went ahead and taped an in-depth interview with Kelly.
Almost as soon as NBC released a promo for the interview, Jones turned on her and said the network was misrepresenting him.
He said the story was shaping up to be a "blatant hit-piece," and he told fans he would defend himself.
On Thursday he followed up by releasing the audio of his "pre-interview" conversation with Kelly.
Jones claimed that he taped everything, including Kelly's multiple on-camera interviews with him.
"We've got the whole interviews here," he said in a Thursday evening rant posted to YouTube.
In the "pre-interview," Kelly told Jones that "it's not going to be a contentious, sort of gotcha exchange."
She also told him, "I'm not looking to portray you as some boogeyman or just any sort of gotcha moment. I just want to talk about you."
It's not unusual for interviewers to reassure their subjects. But it is unusual for the private conversations to be leaked by an interviewee.
NBC arguably should have expected something like this from Jones, however. His web site is called "Infowars" and he portrays himself as a man at war with the media and the government.
Jones claims to have millions of listeners and readers, but he is rarely interviewed by mainstream television networks. (He last appeared on CNN in 2013 for a contentious interview with Piers Morgan.)
Earlier this week NBC News chairman Andy Lack told CNN that he became interested in pursuing an interview with Jones when he read a New York Times story about Jones.
Jones and Kelly both said Jones was worthy of scrutiny, especially because President Trump took Infowars seriously during the campaign and was interviewed by Jones.
Kelly acknowledged that she was surprised by the severity of the backlash to the interview.
Odious figures like terrorists, serial killers and child molesters have been interviewed on television before, she said, "and there hasn't been this kind of backlash."
"What I think we're doing is journalism," she added. "While it's not always popular, it's important."
The law firm representing Sandy Hook victims' families disputed that in Thursday night's letter to NBC.
"This decision may be driven by the simple urge to gain an edge in a well-publicized ratings war; but it has devastating human consequences as well," the attorneys wrote. "Airing Ms. Kelly's interview implicitly endorses the notion that Mr. Jones' lies are actually 'claims' that are worthy of serious debate; and in doing so it exponentially enhances the suffering and distress of our clients. For that NBC is responsible. We urge you to consider the ethical and legal ramifications of broadcasting this interview to millions of Americans."
CNNMoney (New York) First published June 16, 2017: 9:20 AM ET