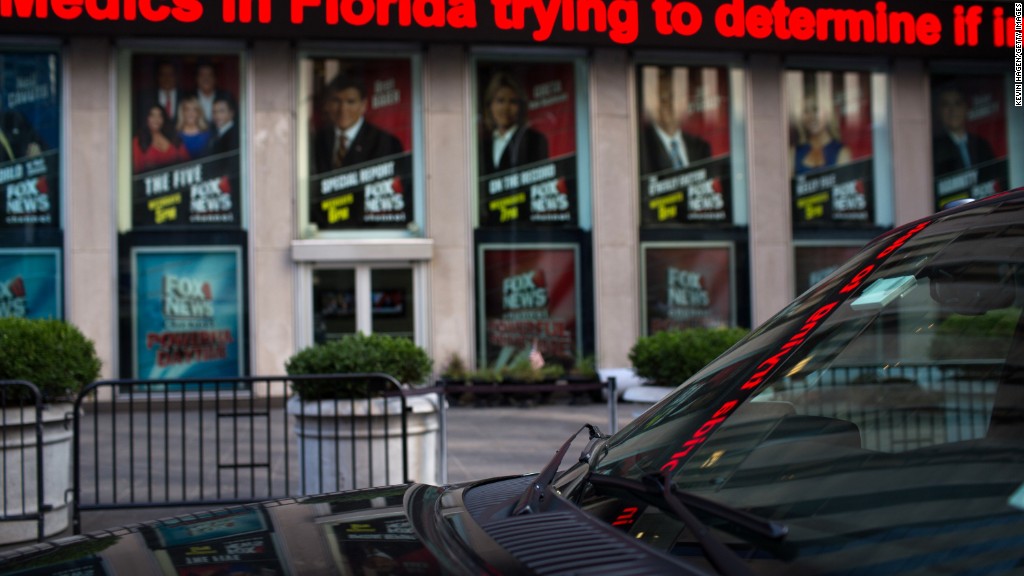 The only thing standing between Rupert Murdoch and his dream media deal is the British government.
Media regulator Ofcom submitted reports to the British government on Tuesday that could decide the fate of 21st Century Fox's (FOX) bid for pay-TV group Sky.
The reports, filed to culture secretary Karen Bradley, consider whether the takeover would be in the public interest. The regulator has also assessed whether Fox would be a "fit and proper" owner of Sky.
Bradley said in a statement that she would make an initial judgment on the case by June 29. Ofcom did not make its reports public.
Fox already holds a 39% stake in Sky and Murdoch has long wanted to take full control of the lucrative media property.
But accusations of sexual harassment against former Fox News boss Roger Ailes and former star host Bill O'Reilly have threatened the planned acquisition.
Lawyers for women who have accused Fox News of harassment and discrimination have lobbied regulators in recent weeks to block the deal.
Related: Fox wants to be the next big player in gaming
Ailes and O'Reilly left the network in recent months after receiving hefty payouts. Both denied all the allegations against them. Ailes passed away in May.
The scope of the reviews by Ofcom are broad.
The regulator has sought to determine if Fox's ownership of Sky would reduce the mix of viewpoints available in British media. Murdoch already owns three of Britain's biggest newspapers: The Sun, The Times and The Sunday Times.
Ofcom has also considered whether Murdoch and 21st Century Fox meet the standard of "fit and proper" owners. Ofcom considers "any relevant misconduct" when administering its "fit and proper" test.
Analysts expect the deal will eventually be approved, though the government may ask for some concessions to ensure the Murdoch family doesn't have editorial control over Sky News.
Bradley could also refer the matter to the U.K. Competition and Markets Authority for further review.
Related: O'Reilly scandal threatens Murdoch's deal for Sky
The shock result of the recent U.K. general election could complicate matters.
Prime Minister Theresa May's Conservative Party no longer has a majority in parliament, and the opposition Labour Party has gained seats.
Polo Tang, head of European telecom research at UBS, said in the immediate aftermath of the vote that "the risks around an extended review have increased."
Sky has 22 million customers in five European markets: Italy, Germany, Austria, the U.K. and Ireland. It is the largest pay TV provider in Britain.
CNNMoney (London) First published June 20, 2017: 11:32 AM ET