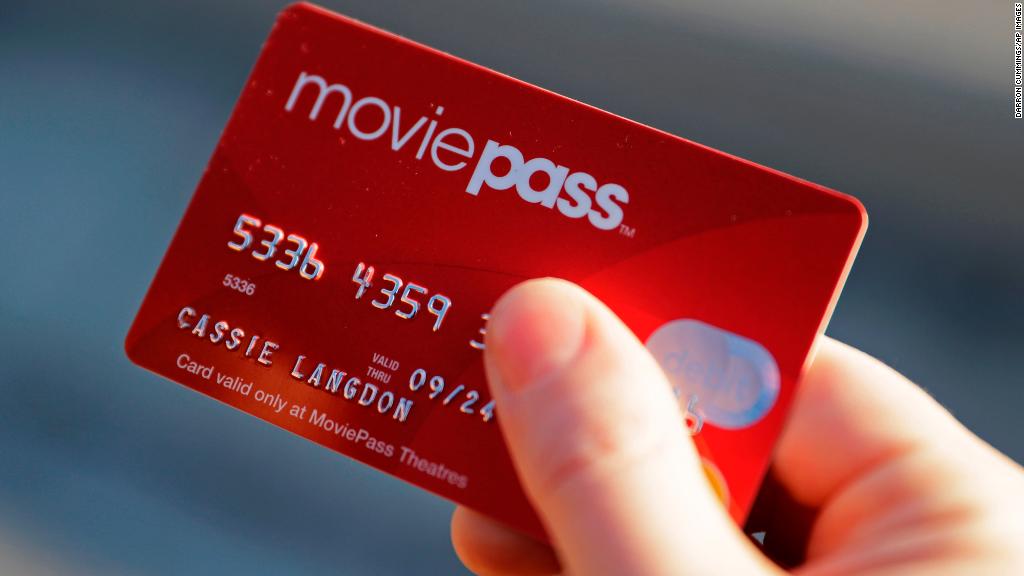 Losses are mounting and cash is running short at MoviePass.
Helios and Matheson, the owner of the subscription movie service, posted a $126.6 million loss in the second quarter, dwarfing its $2.7 million loss in the year ago period. It lost $132.47 a share.
The company burned through $27 million in cash in the quarter, leaving it with cash reserves of only $15.5 million on its balance sheet. Helios and Matheson (HMNY) once again warned that "without raising additional capital, there is substantial doubt about the company's ability to continue as a going concern."
The company issued a statement earlier this month quoting Mark Twain that "Talk of our demise is greatly exaggerated." It said it was only "going through a rough patch not unlike what other disruptive enterprises experienced in their early day."
MoviePass has recently tried a number of different tactics to stay solvent. It temporarily raised its prices and limited access to some blockbuster movies. It later changed its subscription plan to limit members to three movies a month.
The company recently had a reverse 250-to-1 stock split in an effort to raise its price and avoid being delisted from the Nasdaq. But the stock has continued to plunge and closed Tuesday at 5 cents a share ahead of the latest financial results. The stock continued to fall in premarket trading Wednesday.
CNNMoney (New York) First published August 15, 2018: 7:19 AM ET