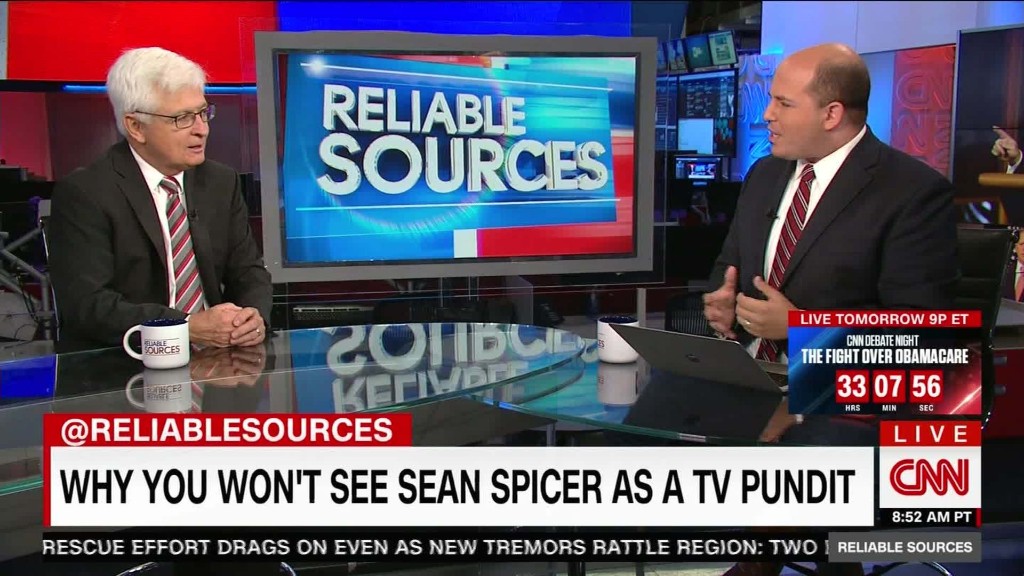 Megyn Kelly launched her daytime makeover on Monday with "Megyn Kelly Today," conspicuously trying to reintroduce herself in the mold of Oprah Winfrey or Ellen DeGeneres — complete with a caffeinated, cheering studio audience — while establishing distance from her time as a Fox News anchor.
It's absurdly early, of course, to draw any conclusions about the efficacy of the Kelly experiment. Still, after tepid marks for her prime time newsmagazine and now her addition to "Today," it's worth considering that NBC News brass leapt at the opportunity to snag a high-profile news star without having fully thought through how best to deploy her.
Related: Megyn Kelly turns to daytime for a shot at her own 'Oprah effect'
Wasting no time, Kelly opened the show by essentially seeking to reintroduce herself in this new role, complete with a mission statement and biography, which included discussing the sudden death of her father when she was a teenager.
"The truth is I am kind of done with politics for now," she stated, citing the show's objective as providing the audience a place to share "a laugh with us, a smile, sometimes a tear, and maybe a little hope to start your day."
Given that she was best-known for combatively grilling guests (HBO's John Oliver provided a montage on Sunday) before her run-ins with then-candidate Donald Trump, hope is certainly a change for Kelly. But there she was mounting a charm offensive — fielding questions from the audience, receiving flowers from her husband and warmly yukking it up with the cast and producers of "Will & Grace," in an interview that wouldn't have looked out of place on any other daytime talk show or "Access Hollywood."
Related: Megyn Kelly makes the case for Alex Jones interview
The same tone characterized a taped piece in which the "Today" team introduced Kelly to her new gig, which simply felt like a hurried attempt to soften the image of the franchise's newest host by adding her to NBC's morning family.
Kelly closed with "Settle for More," a segment designed to provide moments of hope and uplift — the premiere's focus was a Chicago nun, who received some lovely gifts from sponsors — but which simultaneously promotes her book.
Kelly told the New York Times that the morning program is "the show that I was born to do. This is what I was meant to do." That sense of mission, of purpose, would only seem to ratchet up the self-imposed pressure, as if much more was needed given NBC's high-stakes investment in her.
Kelly is a polished interviewer. Yet whatever her interests and concerns about psychic health, it's at best questionable to introduce a show that so consciously seeks to create space between itself and serious news at a moment when there's such an abundance of it.
In the aforementioned taped segment, which was followed by a welcoming toast from the "Today" crew, Kelly asked Kathie Lee Gifford for the secret to success in daytime. Her answer: "Being authentic."
Based on first impressions, Kelly is working awfully hard at being herself. And as they say in TV, if she can fake that, the rest should be easy.
CNNMoney (Los Angeles) First published September 25, 2017: 10:38 AM ET