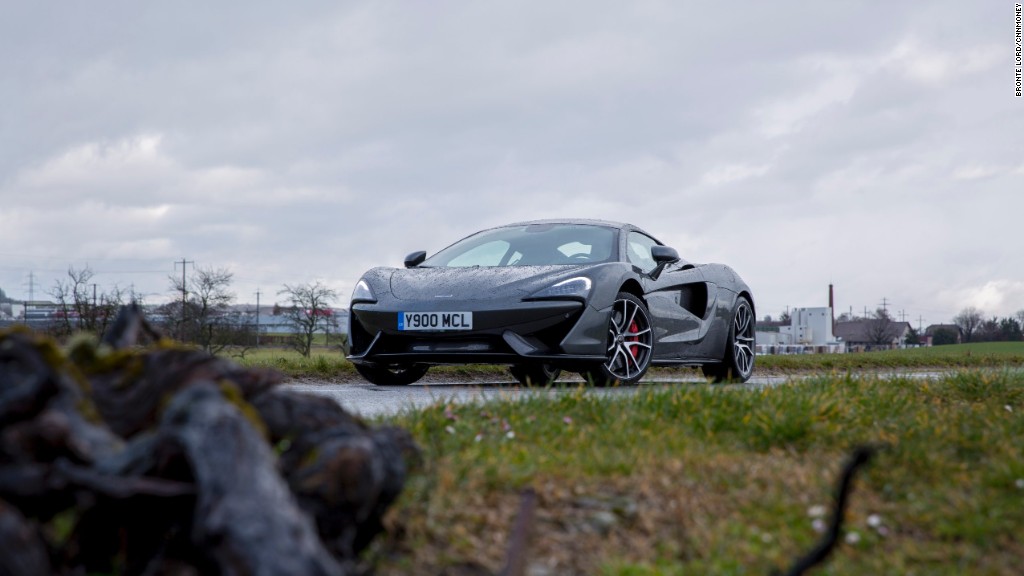 British supercar maker McLaren unveiled a convertible version of its "entry level" model, the 562 horsepower McLaren 570S. At just $209,000, it's a relative bargain for an exotic convertible.
It's powered by a compact 3.8-liter turbocharged V8 engine that's mounted behind the car's two seats for optimal weight balance. Its top speed, with the roof up, is 204 miles per hour, the same as the hard-top version. Putting the top down reduces the top speed to 196 miles an hour.
The car can go from zero to 60 miles an hour in 3.1 seconds, according to McLaren, and to 124 mph in 9.6 seconds.
The 570S Spider's two-piece folding top is made from lightweight composite panels. The roof — which can be folded away automatically in 15 seconds at speeds of up to 25 miles an hour — stores itself under a rear cover.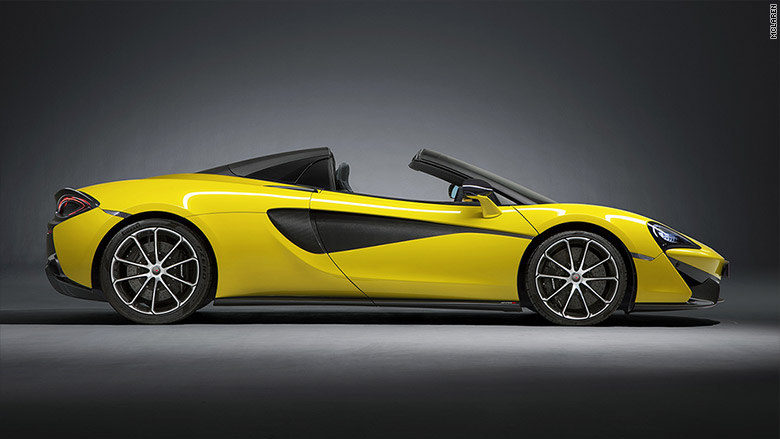 To accommodate the convertible's folding hard roof, the 570S's rear spoiler is slightly longer and higher than in the fixed-roof 570S Coupe.
A glass wind deflector can be raised with the press of a button to reduce wind buffeting around the occupants while the top is down. And anyone who wants to hear more of the 570S's engine sound can purchase an optional sport exhaust system that channels more of that noise toward the cabin.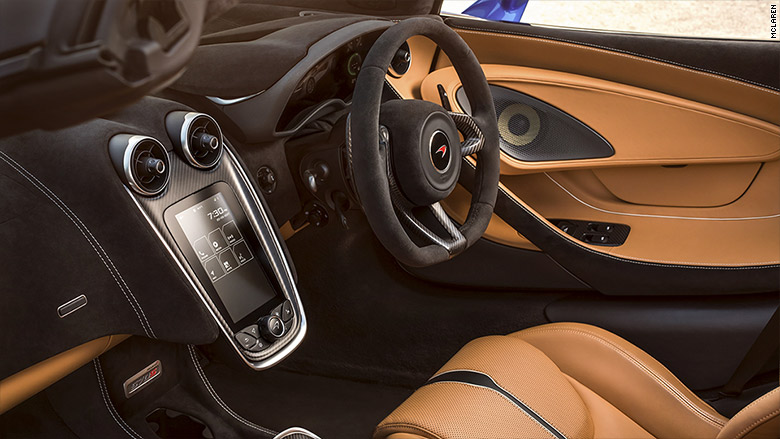 This is the third version of the 570S. Prices for the 570S Coupe, essentially the base model, start at $189,000. Prices for the McLaren 570GT, which has slightly softer suspension settings and a roof designed to allow more space for luggage, start at about $199,000.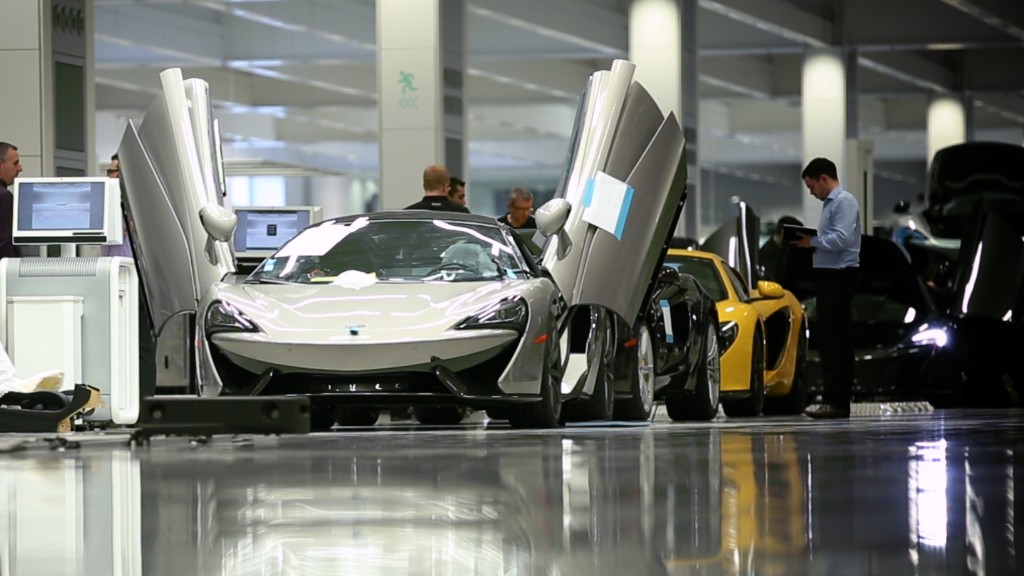 McLaren also offers the 710 horsepower McLaren 720S, a car that is made almost entirely from expensive carbon fiber. Prices for that car start at $289,000.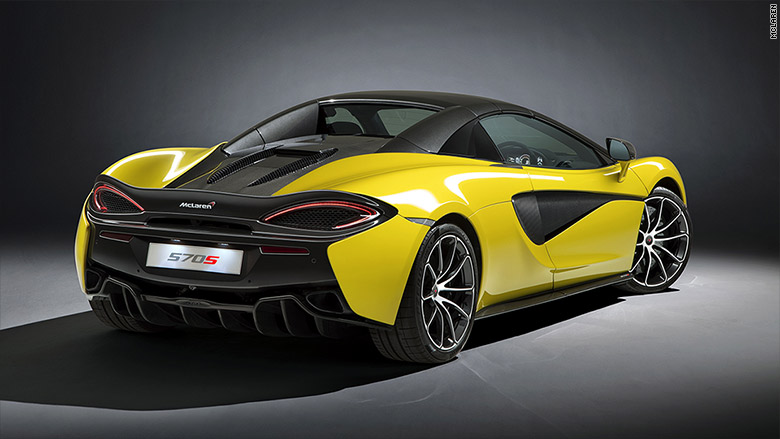 McLaren, based in Woking, England, became famous as a manufacturer of racing cars. But McLaren now makes more money selling road cars than race cars.
In the past, McLaren has also made much more exotic supercars such as the $1 million P1, which went out of production last year, and, going farther back, the legendary McLaren F1. When the F1 was being produced in the 1990s, it sold for over $800,000. One sold at auction in 2015 for $13.8 million.
CNNMoney (New York) First published June 14, 2017: 1:14 PM ET